Brazil-born filmmaker Marina Meliande marks her feature debut with Sultry, which is set in Rio de Janeiro prior to the 2016 Olympic games.
The film follows Anna, who, during an extremely hot summer, finds out that the apartment complex she lives in is earmarked to make way for a luxury hotel.
Meliande has previous worked as an editor on several features and has directed two shorts, including The Joy, which played at Cannes in 2010. Sultry was developed through the Cannes Cinefondation's Residence and was backed by IFFR's Hubert Bals Fund and Boost NL.
The film premiered in Rotterdam's Tiger competition and screens again on Thursday (Feb 1) and Saturday (Feb 3).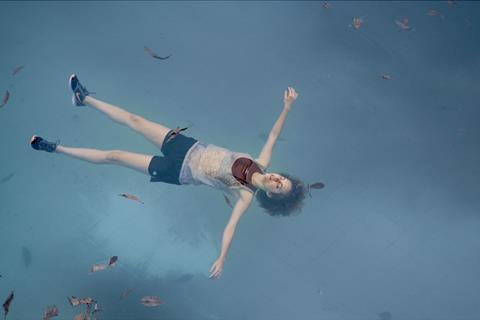 How did you get into filmmaking?

I felt in love with cinema watching movies and being transformed by them. I was first a cinephile, from then it was natural going to film school and making films as a way to connect to people and share experiences.
What was your inspiration for Sultry?

The main inspiration for Sultry was being a witness, as someone who lives and loves Rio de Janeiro, of a huge social and urban transformation the city was getting through because of the Olympic Games. As a hostile process, I've started to feel expelled by the city and not comfortable to live there anymore. Then I started to imagine how a body could react to this feeling as a kind of resistance.
Was this project developed through any labs (for example Torino Film Lab)?

Yes. Sultry was supported by Cinefondation's Residency, where I've started to write the script and pitch the project to some people in the industry. Then we got support from Rotterdam's Hubert Bals Fund and were invited to be part of the Boost NL initiative, where we shared a work-in-progress version and discussed the editing process.
What was the biggest challenge when working on the film?

The biggest challenge was mixing genres, since we shot during a real eviction: we had actors in mise-en-scene and in real social drama. Finding a balance between the documentary images and the fantastic fable was our main goal and challenge.
What are the key lessons you have learned from your film projects to-date?

We can't control the entire artistic process and we should be attentive so that we can be inspired by unexpected circumstances, sometimes they can make our best moments.
What's your next project?

I'm still interested in investigating body transformation and the impact of politics, probably in the relation with dance and demonstrations. I'm just starting to write.