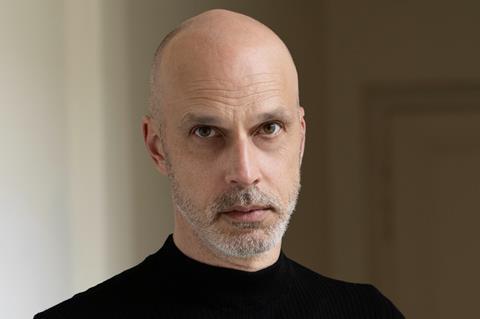 Austrian director Sebastian Meise's second film Great Freedom won the top prize at this year's Sarajevo Film Festival as well as the best actor award for Georg Friedrich.
The feature, which premiered in Un Certain Regard at Cannes, is set in post-war Germany and follows Hans (Franz Rogowski) who is imprisoned again and again for being homosexual. Due to the German Criminal Code's Paragraph 175, which made homosexual acts between men a crime, his desire for freedom is systematically destroyed. The one steady relationship in his life becomes his long-time cell mate, Viktor (Georg Friedrich), a convicted murderer.
Austria's FreibeuterFilm produces with Germany's Rohfilm Productions and sales are handled by The Match Factory.
From today's perspective, it seems incredible that it took Germany until 1969 to amend Paragraph 175 and 1994 to completely abolish it.
Our film has no political agenda. It tells the story of two people who couldn't be more different but find each other in their longing for love and freedom. The mechanisms of oppression that form the basis of their story are ultimately interchangeable.
But if you ask me for my personal opinion, I can say that Section 175 is one of the biggest scandals in recent German history. This paragraph was not only inhuman but also unconstitutional. Under the pressure of global reform movements, it had to be amended in 1969. The fact that it was only abolished 25 years later was perfidious. This saved the state hundreds of thousands of reparations, and it did not have to admit that it had violated basic human rights.
The criminalization and ostracism of gay people could continue. Rehabilitation of the 175 post-war victims only happened in Germany in 2017. It came so late that it can almost be described as a mockery, because most of those affected had already died and many of them who were still alive no longer wanted the absolution of the state. They had spent their entire lives with the stigma and the criminal record of the sex offender, and one can well imagine what that meant.
I have the feeling that younger generations are also tired of fighting for recognition. In a democracy that is committed to human rights, LGBT rights should not have to be discussed. Much has certainly been achieved in terms of equality, but I cannot understand why that happened only a few years ago. And how fragile this achievement is can be seen in Hungary today.
What do you think it says about Nazi heritage of Germany, and indeed Austria as well, and the general hypocritical attitude of Europe as a whole?
It is well-known that the Nazi bureaucracy largely remained in office after the war. What was completely new to me in the persecution of homosexuals is the role of the allies. Here they were not the liberators, but on the same level as the Nazis. Since they had similar laws in their own countries, it was apparently alright for them that gay men were tortured and murdered in the Third Reich.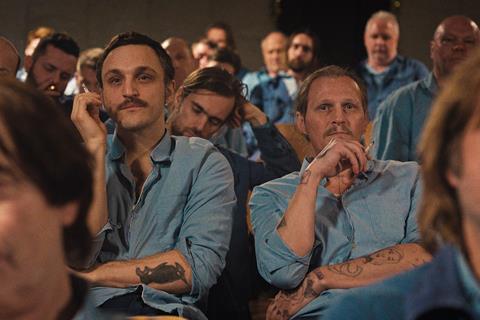 How did you construct the story and the characters?
We read an article about real cases involving gay German men who were liberated from concentration camps only to be transferred directly to prison so that they could finish serving their sentences according to Section 175. This was the first time I learned that this paragraph even existed and I wondered why I had never heard of this historically significant fact.
Further research showed the meticulousness and abstruse effort the state invested in pursuing so many harmless men. We also did many interviews in Berlin and Vienna with people with first-hand experience. These encounters formed the basis for our main character.
Since the prohibition of love is ultimately also the prohibition of life, we have chosen to tell Hans' story based on his imprisonments. It is the recurrent constant in his life, which turns into a never-ending time loop.
What were the biggest challenges with filming in a real prison?
We shot in an old, abandoned prison in the east of Germany, a former prison of the GDR. The mood this place put us in was very important for the atmosphere we wanted to create in this film, even if the shooting was complicated from time to time. During the winter it was cold, the cells were cramped and musty, but the limited space and the history of this building helped us imagine the fates that had played out here over the course of the years. Even though none of us could imagine what it was like to be locked up, we had the possibility to try.
You cast two of the most prominent actors currently working in German language. How did you work with them on this story that is essentially about the need for love?
I think most of us know the need for closeness and intimacy. Imagine if this were forbidden by law, of course we would despair. But in the end, affection is a feeling that we follow, it just happens to us. In this sense the relationship that grows between these two men is as sincere as any other form of love. I find it interesting that a lot of people have the urge to define this relationship. But does it really matter? Do we have to squeeze everything into a category? These two men share something deep and the circumstances they find themselves in allow them to engage with each other.
Before we finished the script, Franz and Georg were the only actors I could imagine in these roles, and I couldn't have made this film without them. One of the main tasks was to capture the special chemistry that exists between them as actors, but also as human beings. This in the end has become the heart of the film. I am so grateful that I was able to work with them and learn from them.