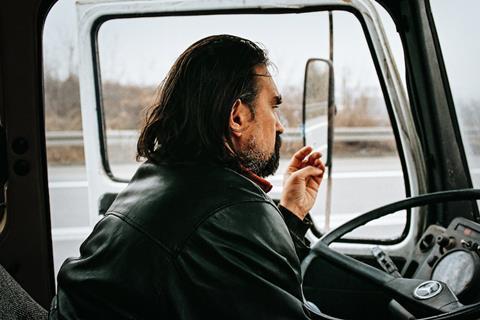 Screen sat down with Serbian director Ognjen Glavonic to discuss his feature The Load, which follows a truck driver transporting mysterious cargo from Kosovo to Belgrade during the Yugoslav Wars of the 1990s - what he discovers along the way makes him confront harsh truths about his homeland.
The film premiered in this year's Cannes Directors' Fortnight showcase and played in the Feature Competition of Sarajevo Film Festival this week. New Europe handles sales and recently inked deals in France and Spain.
How has the journey been since your Cannes Directors' Fortnight premiere?
We've had to turn down a lot of festival invites so that we could have the regional premiere here in Sarajevo's competition. This was the first time we screened it for the local audience, I call it my Yugoslavian premiere. There are plenty more festivals to come in the autumn.
For this film, Cannes was a pretty big deal in terms of raising awareness. It's the best spot you can have for your first screening, in Cannes people from all over the world see it and you can see how it communicates with different cultures. As soon as the film is born, it's put into the fire, and you can see how it turns out. It was special.
Films like mine have difficulty getting distribution in a lot of countries, so festival screenings are sometimes the only place where people can watch it, and where I can speak with people who have seen it.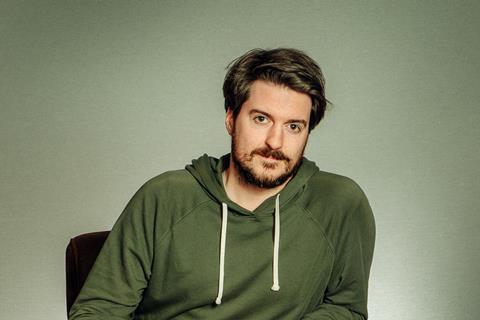 Tell me about pulling this film project together – when did the journey begin?
I spent seven years getting this made. I first started reading about the case of the mass graves in 2009, I was still studying and didn't have my cinematic language yet. After I graduated in 2012, me and two of my friends, producers Dragana Jovovic and Stefan Ivancic, formed a company and we've been working on it since then.
It took a lot of time and effort because usually in European co-production schemes, you're required to have the money from your country first in order to co-produce. We didn't have that, so we had to take a sideways approach. In the meantime I made two documentaries, one of them [Depth Two, which premiered at the 2016 Berlinale] is also about this case.
Eventually, we were a co-production between Serbia, Croatia, France, Qatar and Iran, but there were four more countries that gave money. We had to use funds that didn't need to become an official co-producer. Five years ago we began pitching, starting in Rotterdam's CineMart in 2013, then Connecting Cottbus where we won an award for post-production, then Les Arcs. We also had money from the Doha Film Institute and Eurimages.
How much was the budget?
We shot it for around €250,000, but the final budget is around €500,000. It's a period road movie, so we had to spend a lot of time preparing [so we wouldn't go over budget]. We shot for a total of 30 days.
Where did you shoot?
We couldn't shoot in Kosovo where the beginning of the film takes place because my country doesn't recognise Kosovo as a state. Instead, we shot in places around Belgrade that are similar in atmosphere and aesthetic.
The film tackles a sensitive historical political subject, did that create challenges?
Of course. Outsiders hear that it's a film about that war, about war crimes, a lot of people have opinions having never seen the film. I don't see it as a war film, for me it's about the feelings I want to create. This is a true story, it's based on facts, it's not a propaganda film or a lie.
Did you end up getting any money from Serbia?
We got money from the state fund eventually. Serbia's Film Centre is separate from the government, but we were denied seven times in six years. Every year, the five commissioners change, they are not people who work in the Centre. There's no obvious censorship.
There are several moments in the film where the story goes on a brief tangent, like the camera is being distracted by a peripheral character – it opens up the world of the film and makes you think about how every person has their own story – how did you come up with that idea?
For me, the shape of the film is a tree, and these story branches are equally important. These sideways stories normally focus on the kids, they all have secrets and are spending their childhood in a war. I was 14 at the time [of the war] and for me it's about showing my childhood.
What's your plan for your next project?
The next few films I want to make will be about my life and my country. I have ambitions to work internationally, I have had some meetings, but nothing is interesting to me yet.