Five of Screen's expert critics select their favourite documentaries from 2022.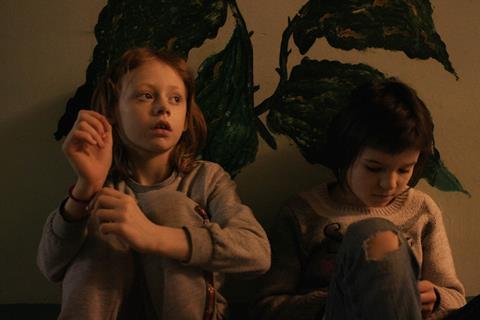 Fionnuala Halligan
Screen's executive editor for reviews and new talent. Read her top ten films of the year here.
1. A House Made Of Splinters
Dir. Simon Lereng Wilmont
Lereng Wilmont's film goes back to east Ukraine post-2014 invasion, and four orphans from 'splintered' families who are sheltered for nine months, after which they must go to a state institution if they are not 'reclaimed'. Heartbreaking and tender; a hard but essential watch.
2. Nothing Compares
Dir. Kathryn Ferguson
God bless Sinead O'Connor, for all she did, and all she tried to do. A power­ful documentary about a talented and sensitive woman who dared to be different and called the world out for what it was. Pilloried mercilessly at the time, her sense of justice endured and her restless spiritual quest is more understood than mocked in this standout Sundance documentary.
3. Navalny
Dir. Daniel Roher
Plays like a thriller, only Putin's Russia as documented here is very real, and very, very scary. Opposition leader Alexei Navalny isn't afraid, though, even as he delivers himself into evil.
Tim Grierson
Screen's senior US critic, based in Los Angeles, has written for the publication since 2005. Read his top ten films of the year here.
1. Descendant
Dir. Margaret Brown
The director of The Order Of Myths once again focuses on the racial tensions in her hometown of Mobile, Alabama, incorporating the recent unearthing of the final slave ship that made its way to the US in 1860 as a jumping-off point for a divided community still wrestling with the country's unresolved sins. Descendant is both an indictment of the past and a reason to be hopeful about the future.
2. De Humani Corporis Fabrica
Dirs. Verena Paravel, Lucien Castaing-Taylor
The creative team behind Leviathan plunge inside the human body, their tiny cameras revealing just how fragile and extraordinary our physical beings are as we witness procedures in stunningly up-close detail. But Paravel and Castaing-Taylor are no less entranced by the very mortal people at the French hospitals they visit, intrigued by the expertise, faults and exasperation of those dedicated to prolonging their patients' lives.
3. All That Breathes
Dir. Shaunak Sen
Sen's documentary follows two brothers in polluted New Delhi safeguarding its imperilled population of black kite birds. Part family drama, part ecological warning,All That Breathes has an elemental force, sensitive to the brittle bonds between lifeforms, whether on land or in the air.
Allan Hunter
Allan Hunter has worked for Screen since 1990. He is based in Edinburgh and is co-director of Glasgow Film Festival. Read his top ten films of the year here.
1. All The Beauty And The Bloodshed
Dir. Laura Poitras
Poitras's portrait of photographer Nan Goldin gives us a sense of an entire life. Art and activism are interconnected, the personal becomes political and the impact of events lodged in the past is invariably felt in the present. Goldin's work speaks volumes and vividly reflects the times; the artist herself is forthright and unyielding, and this elegant film does her justice.
2. All That Breathes
Dir. Shaunak Sen
A vivid account of the way individual actions can make a difference. Sen's beguiling documentary follows two brothers in New Delhi who rescue and care for black kite birds. A melancholy city symphony reflects the fragile connections between all creatures great and small.
3. My Old School
Dir. Jono McLeod
McLeod's exuberant, stranger-than-fiction jaw-dropper is an absolute hoot as he reunites with former classmates to tell the story of Brandon Lee, the new kid in their class who was none of the things that he claimed to be.
Jonathan Romney
A longtime contributor to Screen, Jonathan Romney also writes for Film Comment, Sight & Sound and The Observer, and teaches at the UK's National Film and Television School. Read his top ten films of the year here.
1. The Afterlight
Dir. Charlie Shackleton
Not a documentary per se, so much as a conceptual assemblage and a resonant contemplation of cinema, memory and metaphysics. A host of actors no longer alive are reanimated, magically preserved in the aspic of film and inhabiting a parallel world in which they can live on as long as Shackleton's single celluloid print allows.
2. The Kiev Trial
Dir. Sergei Loznitsa
The prolific Ukrainian filmmaker follows his Babi Yar. Context with another archive film, this time using footage of the 1946 trial of German soldiers responsible for atrocities in Ukraine in the Second World War.
3. Russia 1985-1999: TraumaZone
Dir. Adam Curtis
In his archive series, political-­cultural essayist Curtis holds back on his much parodied spoken commentary, and lets the images speak. Footage shot for the BBC records events before, during and after the collapse of the Soviet Union, from the Kremlin to the streets to the factory floors.
Wendy Ide
Wendy Ide joined Screen in 2015 as a UK-based critic, and also writes for The Observer and Sight & Sound. Read her top ten films of the year here.
1. Geographies Of Solitude
Dir. Jacquelyn Mills
In 1971, a Canadian art student named Zoe Lucas hitched a ride with an expedition to a tiny land body 100 miles off the coast of Nova Scotia. It was the start of what would become a lifelong fascination with a wind-lashed strip of scrub and sand known as Sable Island. This lyrical and unusual documentary blends art and science, using Lucas's studies of everything from horse manure and beetles to plastic waste as its basis.
2. Navalny
Dir. Daniel Roher
Not only is it one of the most important documentaries of the year, but it's also one of the most entertaining. Roher's portrait of the Russian opposition leader Alexei Navalny (and target of Putin's ire) is a real-life political thriller.
3. All That Breathes
Dir. Shaunak Sen
Sen's remarkable film follows a pair of brothers who have set up a non-profit wildlife rescue operation in New Delhi. But the picture goes deeper, touching on the unfolding ecological catastrophe and religious tensions in the city.