Sebastian Lelio brings an outsider's eye to his English-language debut Disobedience, starring Rachel Weisz and Rachel McAdams. Jeremy Kay talks to the Chilean director with two features at TIFF.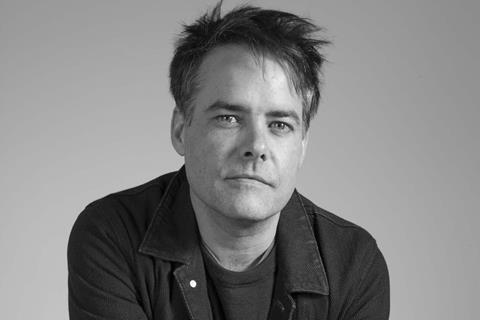 Chilean director Sebastian Lelio was glad to be a stranger in a strange land when he shot Disobedience in London at the start of the year. "I was the ultimate foreigner there because I'm not British and I'm not Jewish and this story is about a community that is very secretive and not even Londoners know well," Lelio says.
The film is Lelio's first to shoot outside Chile and first in English. "That alien perspective made its way into the film and allowed me to concentrate on what I usually enjoy more — what's going on, on a human level, among the characters."
The drama is one of two TIFF Special Presentations from Lelio, alongside Berlin sensation A Fantastic Woman, and echoes last year's selection, when compatriot Pablo Larrain, who produced A Fantastic Woman and Lelio's 2013 international breakout Gloria, brought Neruda and Jackie to Toronto.
Disobedience stars Rachel Weisz as a single photographer living in New York who returns to her Orthodox roots in London following the death of her rabbi father. There she rekindles a relationship with her old friend played by Rachel McAdams. Alessandro Nivola portrays the husband of McAdams' character, next in line in the rabbinical hierarchy.
"Working in English was challenging," the director says. "But at the end of the day, making a film is making a film wherever you are… Language was never an element and if it was, we switched into telepathic mode."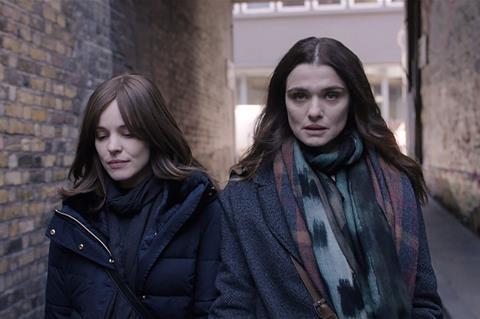 Weisz attraction
North London native Weisz had optioned the rights to Naomi Alderman's 2006 novel and was a big attraction for Lelio, who adapted the screenplay with Ida screenwriter Rebecca Lenkiewicz. Frida Torresblanco produced for Braven Films, Weisz for HGS Productions and Ed Guiney for Element Pictures.
FilmNation co-financed Disobedience with Film4 and virtually sold out in Cannes where Sony Pictures Worldwide Acquisitions (SPWA) took a number of territories including Latin America and Spain. Curzon Artificial Eye picked up the drama for the UK and FilmNation and WME Global represent US rights.
Strong women who cross societal boundaries have been a hallmark of Lelio's recent work, although he insists there is no personal agenda. "I'm just following what moves me and excites me and I happen to have made these films."
Case in point is A Fantastic Woman, which wrapped in 2016. It won the screenplay Silver Bear for Lelio and Gonzalo Maza and the best feature Teddy in Berlin, and also played Telluride. In the film, Daniela Vega plays a transgender woman who fights for her right to mourn her male lover. Participant Media's Jeff Skoll and Jonathan Keen served as executive producers. Sony Classics is planning an awards campaign and wants Vega to become the first transgender actress to get an Oscar nod.
Lelio defines A Fantastic Woman, which Pablo and Juan de Dios Larrain's Fabula produced with Komplizen Film, as a "trans-genre film about a transgender character" that tapped into the zeitgeist and found acceptance in Chile. "I didn't want to make a 'cause' film," he says. "I wanted it to be more complex than just the cause."
He expected resistance from festivalgoers in Berlin, where he has lived for the past five years, and filmgoers in Catholic Chile. There was some, but mostly he saw broad acceptance. "I think it was because part of the world is just ready to connect with this attitude that aims more towards the idea of learning how to live together, rather than to go towards the direction of segregation, foreigners, walls, labels and this very [narrow-minded] attitude towards life," he says.
A similar thing happened on Gloria. The director had anticipated disapproval of 2013 Berlin Silver Bear winner Paulina Garcia's portrayal of a middle-aged woman who visits dance clubs in search of love. Instead audiences adored the film and it propelled Lelio — who had already directed three films at home — into the international spotlight. "It changed everything," he says. "It opened many doors and it was the first time I had real international distribution. To be able to shoot in international locations and on a different scale — all that happened because of Gloria. It was very important for me."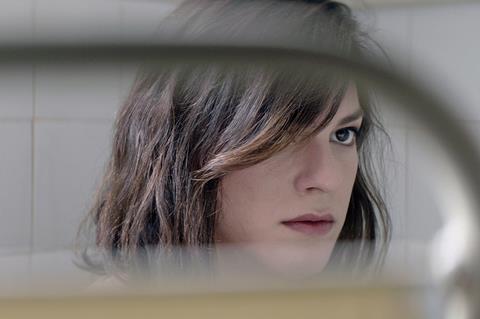 Gloria reimagined
When Lelio mentions international locations, he means not just New York and London on Disobedience, but Los Angeles. Prior to Toronto, he was in California scouting locations for his English-language reimagining of Gloria to star Julianne Moore, which he expects to start shooting later this year.
Augusto Pinochet's dictatorship still casts a shadow over Chile, and while Lelio does not address politics in his films as overtly as Larrain, it infuses his work. The defiance of the lead character in Gloria, he claims, makes it "almost like a political manifesto". The same with A Fantastic Woman. So how does his work relate to the history of his country? "Everything is related and we're observing the consequences of that trauma that defined modern Chile. The military coup divided the country and, for good or bad, defined modern Chilean history. We keep going back to that event."