Dir: Abbas Kiarostami. Iran. 2008. 92mins.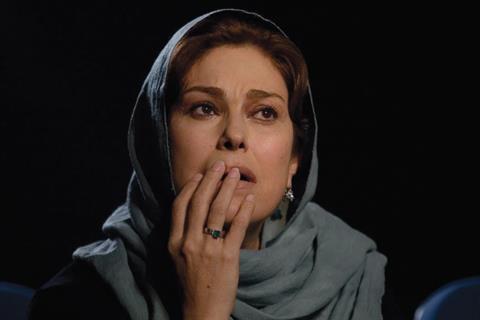 Given the respect he enjoys as a modern auteur, Abbas Kiarostami's latest film is unlikely to be ignored but this outlandish work suggests that Kiarostami has abandoned narrative cinema for now, prefering instead to explore the more experimental extremes of cinematic language. Here it's watching the audience watch. Never intended as a commercial venture, this is a thought-provoking piece but one that's unlikely to make it into many cinemas.
Kiariostami's film consists of a series of portraits of women watching a filmed version of 12th century poem Shirin And Khosrow about the Queen of Armenia, the King of Persia and his love rival Farhad the sculptor. This never appears on camera; Kiarostami only shows the faces of 112 Iranian women, their hair covered by chadors, and Juliette Binoche who happened to be there when the film was shot and joined in. They listen, they react and all that is revealed on screen is one close-up after another, occasionally a two shot or three shot.
Ninety minutes of this may seem excessive even to the director's most faithful fans but there are some lovely Kiarostami touches here too - the beautiful, liquid eyes of the women, many of whom are easily identifiable as actors from other Iranian films, the composure of their expression, the notion that we see it is not just a face but a window to a soul.
However, this is not a documentary and the actresses are in fact not watching a film but staring at a blank screen and only hearing the poem (Kiarostami shot the entire film in his living room using three chairs as his entire set). Their gestures, expressions, frowns and looks betray the same degree of embarrassment anyone experiences when they know they are being watched. That's just one of the project's many perversities and one to reflect on.
Production companies
Abbas Kiarostami Productions
International sales
Abbas Kiarostami Productions
abc99d@gmail.com
Producers
Abbas Kiarostami
Screenplay
Mohammed Rahmanian
Based on Khosrow And Shirin by Farrideh Golbou
Cinematography
Gelareh Kiazand
Editor
Abbas Kiarostami
Arash Sadeghi
Music
Morteza Hananeh
Hossein Dehlavi
Main cast
Manoucher Esmaieli
Juliette Binoche