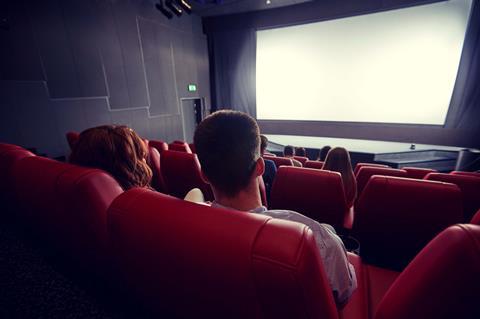 Key blockbuster hits have been important in tempting audiences back to cinemas post-pandemic, but the long tail of other titles have played a vital role. And yet certain swathes of the audience have yet to return to the cinema, because seemingly there just hasn't been the right film to tempt them. These are the key findings in separate pieces of research into cinemagoing in the US and UK, conducted by data analytics and campaign management company Movio.
Based on US customer behaviour tracked by ticketing software, and using a sample of 800,000 attendees who returned to the cinema post-pandemic in 2020 or 2021, Movio revealed that only 13% of this audience had returned to the cinema by the end of 2020.
In 2021, cinemas were largely closed in Q1, with only 2% making the first post-pandemic visit in these months; the numbers making their first visit in Q2, Q3 or Q4 are respectively 27%, 32% and 26%.
Black Widow, A Quiet Place Part II, Fast & Furious 9, Shang-Chi And The Legend Of The Ten Rings and Cruella collectively tempted back 46% of the audience that returned in Q2 and Q3. The next batch of films, ranking sixth to 10th in terms of first visits back, accounted for 16%, and films ranked 11 to 25 pulled in 23% of the returnees. The long tail of other titles were the films that represented a first cinema visit for the remaining 15% of this 2021 Q2 and Q3 returning audience.
For the audience aged 55-plus, those numbers were weighted more heavily in favour of the full range of films, with only 41% returning to see one of the top five titles, and 59% enticed back by another film.
Movio also analysed the audience that had attended the cinema in 2019, but had not returned by the end of 2021.
For infrequent cinemagoers (based on previous purchase activity), those whose last cinema visit was Downton Abbey were the ones least likely to have returned — indicating that for this audience section the post-pandemic release calendar simply didn't offer a must-see title. (Downton Abbey: A New Era, arriving in US cinemas in May, will presumably plug this hole.)
Other titles that were the last cinema visit for this occasional/infrequent audience in 2019, and where at least half of cinemagoers had yet to return by the end of 2021, were Harriet, Black And Blue and Queen & Slim.
For the frequent and very frequent audience, the percentage that had yet to return by the end of 2021 was, unsurprisingly, lower. But audiences whose last cinema visit was Little, Tyler Perry's A Madea Family Funeral and What Men Want were among those least likely to have returned.
It is hard to escape the conclusion that audiences attracted to the cinema in the past by films featuring Black protagonists have been ill‑served by films released in the post-pandemic era.
UK audiences
Movio's UK research — which tracked the purchase patterns of 700,000 cinemagoers — revealed that blockbusters have been effective at enticing audiences back into cinemas, but not necessarily good at returning them there with frequency.
Of the audience induced back by Shang-Chi And The Legend Of The Ten Rings (released in the UK on September 3, 2021), 31% had yet to go again to the cinema by the end of March 2022. That number is even higher for the audience of No Time To Die — a whopping 59%, as might be expected for a film released later in the calendar (on September 30), and for one pulling in large swathes of infrequent cinemagoers.
Among the No Time To Die audience that did go again, Spider-Man: No Way Home predictably proved the most likely title (20.3%) to have tempted them back, followed by Dune (9%) and then Belfast (6%) —highlighting that diversity of films remains important for engaging audiences.
The top 10 titles that attracted the No Time To Die audience back again to the cinema collectively represented 60% of those return visits but titles ranked 11 to 100 in this list were responsible for 39% of return trips.
Blockbusters are vital for returning audiences to the cinema, says the Movio research, but they alone will not bring back the habit of regular cinemagoing and return admissions to their pre-pandemic levels.