The crop of Nordic films at Toronto International Film Festival 2017 includes impressive work by female directors. Wendy Mitchell talks to Finland's Zaida Bergroth, Norway's Iram Haq and Iceland's Asa Helga Hjorleifsdottir.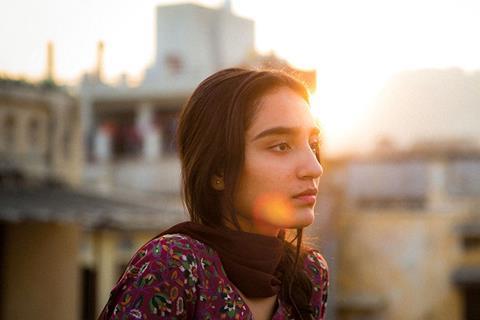 Iram Haq, What Will People Say (public screenings from Sept 9, P&I from Sept 10)
Iram Haq draws on her own personal history for her second feature, What Will People Say. The film follows 15-year-old Nisha (Maria Mojdeh), a girl living in Oslo who obeys her family's Pakistani traditions at home but lives a more modern life with her friends. When she is caught with her boyfriend, her father (Adil Hussain) kidnaps her to send her to live with relatives in Pakistan.
Haq went through a similar experience when she was 14. She finally felt the time was right to tell this story, in fictionalised form. "I started to write this script many years ago; at that point I wrote it as an angry teenager," she says. "I had to rewrite it again and again. I waited a long time to tell this story so I could tell it in a wiser way. I wanted to tell the story in a way that's not black and white, [where] I can also understand the parents."
The film is a Norway-Germany-Sweden co-production that will have its world premiere today in TIFF's Platform programme (Haq's debut feature I Am Yours launched at the festival in 2013). Beta Cinema handles world sales.
Haq's father died before she shot the film but she is thankful she got his blessing. "He said to me, 'This is an important story. I want you to tell this story,'" says the filmmaker, who feels it is natural for her to tell women's stories. "Sometimes women have stories that are filled with shame that never come out, that feel like a secret. I want to know those stories."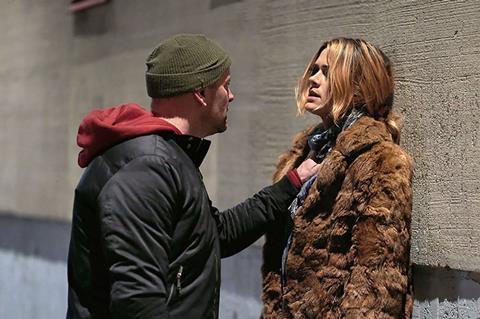 Zaida Bergroth, Miami (public screenings from Sept 12, P&I from Sept 10)
Finnish director Zaida Bergroth returns to Toronto after 2011's The Good Son with her third feature, Contemporary World Cinema title Miami. The story follows two estranged sisters who reunite when the older sister, an exotic dancer, hits the road to raise money to pay her debts.
The film is not a stereotypical portrayal of exotic dancing, as Bergroth tried to avoid the usual male gaze. "These women are working on their own terms," she says. "There was nothing moralistic about this. I have no problems with women dancing in tiny clothes… [The character of] Angela is happy with herself and believes in herself and doesn't need anyone's permission. She's not a victim." Well-known Finnish actress Krista Kosonen had the right "ability to electrify a room" as Angela, and newcomer Sonja Kuittinen "had that mystery that I needed" as the younger sister.
Miami blends family drama, thriller, road trip and crime story. "We knew there is a risk to mix genres but we wanted to take it," says Bergroth. "It liberated me." Miia Haavisto produces for Helsinki Filmi; LevelK handles international sales.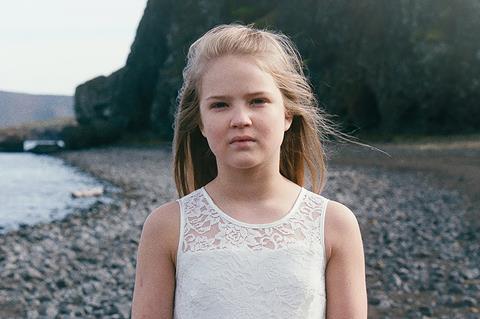 Asa Helga Hjorleifsdottir, The Swan (P&I screenings from Sept 9; public from Sept 10)
Icelandic writer-director Asa Helga Hjorleifsdottir, who earned an MFA in film from Columbia University, makes her feature directorial debut with Discovery title The Swan, after previously making the award-winning short films Love Story and You And Me. The story, adapted from the influential 1991 Icelandic novel by Gudbergur Bergsson, is about a nine-year-old girl sent to spend the summer with distant relatives in the countryside. There she befriends a mysterious farmhand even though she does not fully understand the adult world.
Young actress Grima Valsdottir was just 11 years old when they shot the film. "She has this emotional depth and she has so many faces," says Hjorleifsdottir. "I spent a long time editing, but I never got tired of looking at her. She's deeply perceptive and, as an actress, she never does anything she doesn't believe."
The film also showcases some stunning Icelandic landscapes. "The landscape certainly is a character in the film," Hjorleifsdottir adds. "I tried to not use the landscape gratuitously, and only in connection to the story and mood of the characters."
The filmmaker says she is interested in "how our emotional life is a wilderness… I want to explore how the camera can be a witness to these emotions, and how — like the child in this movie — the camera doesn't judge." Birgitta Bjornsdottir and Hlin Johannesdottir produce for Iceland's Vintage Pictures; m-appeal handles international sales.