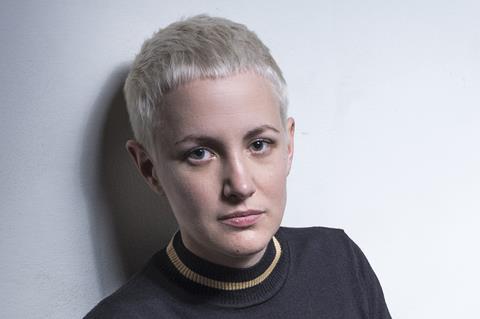 Recipient of a BFI Vision Award in 2016, Manchester-based producer Loran Dunn set up her own company, Delaval Film, after realising that going it alone was her most direct route into the industry.
Stars of Tomorrow One-to-One: Duncan Kenworthy & Loran Dunn
She is currently developing several projects including a feature version of her short film The Pig Child, a modern retelling of the Frankenstein story that came through Creative England's iShorts scheme; Creative England is also backing development of the feature.
Originally planning to attend drama school, Dunn tentatively accepted a place on a filmmaking course at Manchester School of Art, deciding that the craft of telling stories suited her better than acting.
"The frustrating thing about being an actor was being in somebody else's story — filmmaking meant you could invent the story," she says.
Dunn has worked in a variety of production jobs, including as a co-ordinator for TV series such as the BBC's Jamaica Inn. Those experiences made her realise she has a natural ability to organise and generally get things done.
"I was able to bring everything I'd learnt from working in production to delivering very cinematic films on not a lot of money," she says.
Along with The Pig Child, Dunn is working on a feature documentary about Jason Barker, a trans man who took on the responsibility of pregnancy after his partner contracted breast cancer.
Contact: Loran Dunn loran@delavalfilm.com
Click here for the complete list of 2017 Screen Stars of Tomorrow.