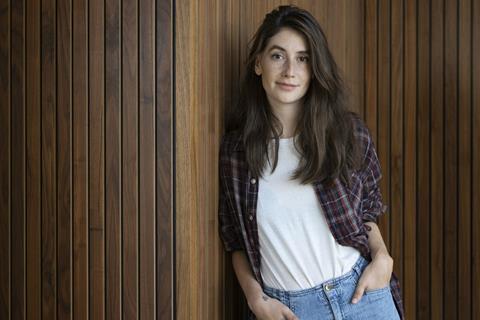 Actress, comedian and playwright Charly Clive is ready to break out in her first onscreen role in Channel 4's comedy/drama series Pure, opposite 2011 Star of Tomorrow Joe Cole. She plays the lead role of Marnie, a young woman with extreme obsessive compulsive disorder, in the adaptation of the acclaimed memoir by Rose Bretécher. "It took a while for me to realise that I was actually meant to be there on set and it wasn't some mistake," says Clive, with a laugh.
Born and raised in a small village outside Oxford, Clive holds dual US/UK citizenship, which came in handy when the actress was accepted into the American Academy of Dramatic Arts in New York. After graduating, Clive took on various jobs to pay the bills while writing comedy sketches and plays.
It was during this time that Clive was diagnosed with a benign brain tumour. After months of painful recuperation, she decided to use her experiences and prove that laughter really is the best medicine by writing a comedy sketch titled Britney — the name she gave her tumour. Clive co-wrote it with her friend Ellen Robertson, and toured it in the US and the UK. "It's in these moments that I feel a much bigger connection with the present and people," she says. "And mine in particular has been very personal, so I hope some sort of connection is made when people see it." While performing at the Edinburgh Fringe in 2016, Clive won plaudits that led eventually to her being cast in Pure.
"I can't believe that I'm being seen. It makes me feel more determined that I can make similar connections," she says. "I'm new to the idea that this is something I can call my job, so to be recognised for doing it well is extraordinary."
Contact: Charlotte Davies and Kitty Laing, United Agents