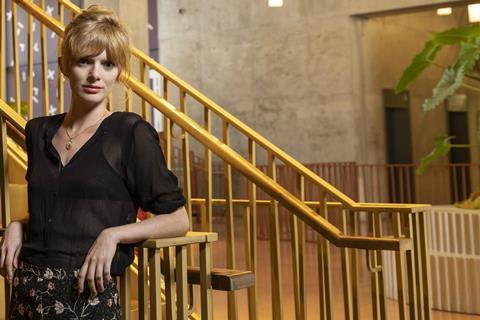 Rose Glass's film obsession began as a child when she saw the stop-motion animation work in Jason And The Argonauts. By the age of 13, she had begun making her own home movies, shooting and editing in camera. After graduating with a film and video degree from the London College of Communication, she wrote and directed short film Storm House, about a young couple in isolation.
That helped her secure a place at the NFTS, where she spent a "really intensive couple of years". Her graduation film was Room 55, the 1950s-set story of a repressed housewife who ends up unexpectedly spending a night in a crazy hotel. The film travelled to festivals including SXSW, Palm Springs and BFI London Film Festival.
After leaving the NFTS, Glass began work on her debut feature Saint Maud. The project is being produced by Oliver Kassman for his banner Escape Plan Productions with Andrea Cornwell, and has backing from Film4 and the BFI. Glass has now finalised the screenplay and the team is aiming to shoot later this year — on the psychological thriller about a reclusive Catholic nurse who believes she is in direct communication with God.
Also on Glass's upcoming slate is The Premises, again with producer Kassman, a dystopian sci-fi set in the Lake District that went through the first round of iFeatures, and a nascent project about a female bodybuilder. She is on the Guiding Lights mentoring scheme and has been paired with Irish filmmaker Carmel Winters. Glass is interested in intimate, twisted psychological stories that she can tell in a heightened, stylised way. "I want the audience to feel like they're watching something they shouldn't be," she comments.