UK and Ireland Star of Tomorrow casting director Aisha Bywaters speaks with Bafta award-winning writer/director Armando Iannucci about colour-blind casting David Copperfield, pressure to cast particular names, and industry changes.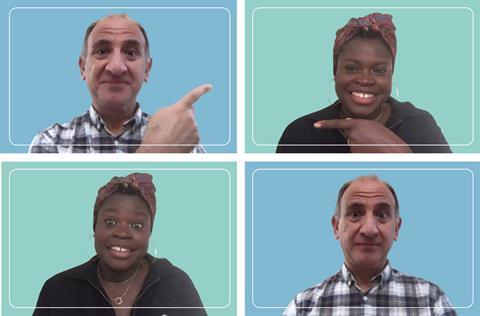 Aisha Bywaters: How did you first collaborate with casting director Sarah Crowe, who you have now worked with for more than 20 years?
Armando Iannucci: We met on a thing called Tube Tales for Sky, on which 10 directors each made a short film. Sarah was casting across them all. It was the very first thing I directed and Sarah gave me a great cross-section of people who were perfect for my approach of sitting in a church hall somewhere in London for a couple of days, mucking around, feeling happy to collaborate and not feeling nervous. So that struck me as a great ability. I also know she doesn't just go into West End plays but local and regional theatres and schools, building up that sense of a wide portfolio of faces and styles.
AB: Have there been any suggestions Sarah has made over the years that have surprised you?
AI: On The Thick Of It, Malcolm Tucker wasn't written as Scottish but she said to me, "You must meet Peter Capaldi." In my head, I still had him as a twentysomething in Local Hero — very genial, friendly and warm — so I just couldn't see it. But Peter came in and I asked him to improvise a bit. I said, "I'm a cabinet minister. Ask me nicely to resign, I'll resist and once you've had enough, get a bit angry." And when he got angry, it got really scary and I thought, "That's Malcolm Tucker."
I like to be surprised. It might say on the page, "Thirtysomething, male." But if Sarah has an older or younger person in mind, or that the role should be a woman instead of a man, bring them in. I don't like to be prescriptive.
AB: With the colour-blind casting of The Personal History Of David Copperfield, how did you decide to cast in that way?
AI: It was instinctive because I could only think of Dev Patel to play David in my head — in his appearance, manner and personality. He is in every scene and has to play comic, tragic, romantic, slapstick, visual, and I could only think of Dev. Then I thought that's how we should cast every part. If, as an industry, we're going to make more costume and period dramas, it's vitally important that amazing actors aren't excluded from central parts. It's something I've seen in theatre for the last 20 years at least. Film, for some reason, is so literal and traditional.
AB: Was there any resistance to the casting?
AI: Not in the slightest. FilmNation were the backers and Film4. After The Death Of Stalin, they approached me and said they'd love to support my next film. When I said I wanted it to be David Copperfield, their first reaction was, "Why?", in the sense that it sounded conventional. When I explained how I wanted to do it, in terms of how it looked and felt, they were on board because the last thing we want to do is just another traditional period drama. Hopefully, especially in the world of period drama and costume drama, it alerts other producers and directors.
I benefited from working for five years out in Baltimore on Veep. Baltimore is a majority African American population so when I came back to the UK, I realised that what I'm seeing on the studio floor and on screen is not representative of when I go out.
AB: Has there ever been any time when executives have put pressure on you to cast stars?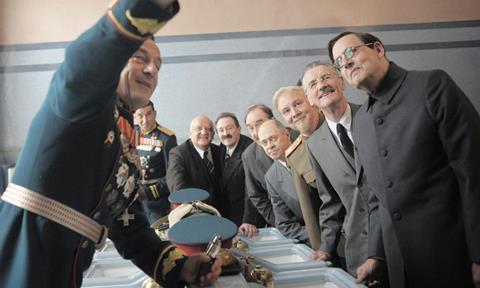 AI: Making films, you are very much aware you're spending other people's money but I've tried to avoid doing the big-budget studio films where you've got 150 people overseeing you and executives. So my films have tended to be quite low-budget, independently financed. But I'm aware we've got to get people to come and see it. In The Death Of Stalin, I wanted Simon Russell Beale to play Beria even though he's not that well-known as a film actor, he's a stage actor. But I knew that if we got the likes of Steve Buscemi and Michael Palin, we'd have a balance. So I'm half-aware and try to reassure financiers that I will come up with a cast in the end who people can be excited about but, in return, I want to take one or two risks with how I cast certain roles, where it's an unknown or a first-time actor.
AB: Is there a difference between when you're casting comedy and drama?
AI: With my last two films, it's not something I'm used to — directing scenes that aren't meant to be funny. My rule is, if it's not funny it should be interesting. I tend to find, in the end, I'm always looking for actors who are comfortable in departing from the script.
You can meet certain actors you're in awe of and are incredibly talented but I've sometimes left meetings thinking that's not going to work in terms of the film because that person will feel uncomfortable unless it's pinned down word for word. Or, that person's going to want to be at the centre of everything and actually what I'm looking for are people who — no matter how talented and high-profile — are happy to be team players.
In television, I've been used to tapings and auditions. The big thing that was new to me in film were actors won't meet you unless it's an offer. What happens if we don't get on? What happens if we rub each other up the wrong way? Normally, if that person isn't prepared to sit down and see how we get on, instinctively I think it's probably best we don't have that person.
AB: What kinds of projects or filmmakers excite you at the moment?
AI: I'm not saying this just because we're doing this, but I thought The Last Tree was amazing. It came out roughly the same time as Copperfield. I remember thinking there's elements of the same story there: a boy growing up, not knowing who he is. I made a point of going to see it and was blown away because it was poetic and lyrical, and the performances were all amazing and natural.
The other people I think are interesting are Will Sharpe, who wrote, directed and starred in Flowers, and Daisy May Cooper, who plays Peggotty in David Copperfield. I just love This Country [in which Cooper stars and co-wrote]. I love it because it is its own world that hasn't been portrayed in a sitcom on the BBC before and doesn't dilute itself and yet it's warm.
I've also found lockdown as an opportunity to go back and watch stuff. Robert Altman was someone I grew up with, loving his naturalism. I watched The Player again recently. It's such an amazingly put-together film about the whole industry.
AB: What advice would you give your younger self?
AI: I think it's to have more belief and confidence in yourself. Until recently, I had this slight imposter syndrome. So I'd tell my younger self to lighten up a bit and not be so down on myself and be a bit more confident and enjoy it. In my early days, I was always thinking of the next thing. We're shooting this now but what's the edit going to be like? I was always thinking about the next stage and not enjoying the moment.
If you're a director, it's all about the moment. It's about what's in that little rectangle you're watching. You've got to get into that slightly zen mode of being in the moment and asking yourself, "Is this right? Is this how you want it to be because you won't get a chance to change it when it's done? This is the day."
AB: Do you feel there have been any changes in the industry as a result of this unusual year?
AI: We may be doing more meetings like this [over Zoom]. I have missed sitting around a table with writers. The sooner that returns the better. But it might filter out the unnecessary stuff, the fact you don't have to commute in every day.
I do worry about the smaller cinemas. We have Copperfield out in some cinemas in America right now but hardly anyone's coming to see it, and you can understand why. It'll end up on a streaming platform and I do worry that will become the easy solution, especially for smaller-budget films. It would be a shame if independent cinemas, in particular, had a tougher time. So that's my worry.
I wanted to make films because I love watching comedy films in the cinema with an audience that's laughing. With television, you never see your audience. The big plus for film is that it's out there and you get to meet your audience at Q&As, premieres and film festivals. The idea of films going straight on to the TV monitor is something I feel sad about. I love that live, communal experience.
We're about to start shooting the second series of Avenue 5 in November so I'll let you know how easy or not that is.