Producer Cleona Ní Chrualaoi talks with Fodhla Cronin O'Reilly, whose credits include Lady Macbeth and God's Creatures, about working with writers, and what it's like producing solo and in collaboration
Reading-born, Meath-raised Irish producer Ní Chrualaoi has enjoyed box-­office and awards success with her feature debut, the Irish-language The Quiet Girl (An Cailín Ciúin), directed by Colm Bairéad, who is also her husband. The 1980s-set drama won the grand prize in the Generation Kplus strand at this year's Berlinale and was the first Irish-language film to win the best film prize at the Irish Film & Television Academy awards. UK and Ireland box office was $763,000 (£623,000) at press time, a record for a majority Irish-language film.
Fellow Irish producer Cronin O'Reilly is no stranger to accolades. Her first feature — William Oldroyd's Lady Macbeth, which she produced through her UK and Ireland-based outfit Sixty-six Pictures (now known as Nine Daughters) — won five Bifas in 2017. Her follow-up, Francis Lee's Ammonite, which she produced for See-Saw Films, was selected for the Cannes Label in 2020. And the Saela Davis and Anna Rose Holmer-­directed God's Creatures — Cronin O'Reilly's latest Nine Daughters production — premiered this year in Directors' Fortnight at Cannes. Shane Crowley wrote the mother-son drama set in a remote fishing village, which stars Emily Watson, 2020 Star of Tomorrow Paul Mescal and 2014 Star Aisling Franciosi.
Cleona Ní Chrualaoi: How did your journey into the industry begin?
Fodhla Cronin O'Reilly: I did a lot of work experience when I was a teenager. I first started out as a special-­effects trainee on film sets, then I was an editor for a while, then a camera operator, so I tested lots of different areas and worked out film producing was what I wanted to specialise in. I did a master's in film producing at the NFTS [National Film and Television School] for two years, and a year after leaving I started working on my first feature, Lady Macbeth.
Ní Chrualaoi: You were Oscar-­nominated for your first animated short.
Cronin O'Reilly: I did a bunch of shorts, but Head Over Heels [directed by Timothy Reckart] was my first animated short, and it was my graduation film. All of us film students rocking up to the Oscars gave us the confidence in our own ability. I took that confidence and made Lady Macbeth.
Ní Chrualaoi: How did you go about raising finance for Lady Macbeth?
Cronin O'Reilly: Through iFeatures, a scheme for emerging filmmakers in the UK, because I'm based between the UK and Ireland, with support from the BFI [British Film Institute], BBC Film, Creative England and ScreenSkills. We were making it on our own terms, but iFeatures was there when we needed it. I loved making that film. I learnt a huge amount.
Ní Chrualaoi: I can relate to the security of having a scheme like that. We made our film through the Cine4 scheme [an Irish-­language feature development initiative]. You don't have to worry about raising more finance — you know you're guaranteed some money.
Cronin O'Reilly: But then you have to adapt to the budget — making a period drama [like Lady Macbeth] on a microbudget was ambitious.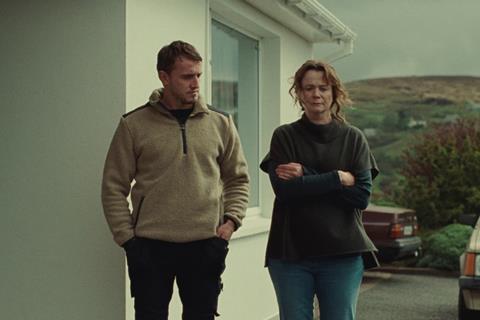 Ní Chrualaoi: What was your involvement in terms of scripting?
Cronin O'Reilly: I was there from the seed idea. The director [William Oldroyd], myself and the writer [Alice Birch] knew we wanted to work together. No matter what, we were always going to make Lady Macbeth together, it's just iFeatures came up at that time. I was very involved in development — development is my favourite phase. It's when everything and anything is possible.
Ní Chrualaoi: How do you manage to carve out a producer's fee?
Cronin O'Reilly: That's the million-­dollar question we're all trying to figure out. In the early days, while I was developing projects, I was also making commercials. That's how I made my bread and butter. It was exhausting having two jobs, for sure, but there's no other choice. The funders I've worked with since then have been great at setting aside a development fee for producers.
Ní Chrualaoi: What came next after Lady Macbeth?
Cronin O'Reilly: I made a feature documentary [2017's My Generation, directed by David Batty], about 1960s London with Michael Caine. It was all archival footage. I was asked to board that project — it was already up and running, and it needed someone to come on and take over and navigate the edit. I had never made a documentary and it was a huge change. No matter what project, I always want to learn something new, and I always want to evolve.
When I wrapped that, Iain Canning at See-Saw Films got in touch and asked if I would come on to Ammonite. It was a See-Saw production, but I was on board as one of their producers — I was the person on the ground with the director and the team. I wanted to figure out how to work with other producers. It was an amazing opportunity to learn from other people. We were very much a partnership on it. Producing is so lonely sometimes. To have that partner you can call up and say, "I've had a really awful day," for your mental health, is so important.
Ní Chrualaoi: I was the only producer on The Quiet Girl. Luckily, I had Colm [Bairéad] — I don't know what it would have been like without that.
Cronin O'Reilly: You need that support network, and producers are the only people who really understand what's going on with you and what pressure you're under. It's important to have those relationships and to maintain them. Iain [Canning], for me, is that. Since Ammonite we've become very good friends. He's someone I can call up at any time and ask for advice and to vent.
Ní Chrualaoi: Do you find decisions get made quicker when you're producing solo?
Cronin O'Reilly: I don't think having a partner slows things down. I didn't explore partnering up with someone on God's Creatures, as I've been making it for about 10 years. The directors [Saela Davis and Anna Rose Holmer] came on board in 2018. It's been a long haul and I'm glad I produced it by myself, it feels very much like mine. But going forward I'm open to partnership with people.
Ní Chrualaoi: In terms of attracting big names to projects, I imagine you need a lot of budget.
Cronin O'Reilly: It depends — Ammonite was quite a humble-sized film. Saoirse [Ronan] and Kate [Winslet] said yes to the project because they connected with the script. Some folks are open to all different budget levels — it depends if they're passionate about the material. For God's Creatures, Emily [Watson] and Paul [Mescal] loved the script, so they made it their priority and they set aside the time for us.
Ní Chrualaoi: How did you go about financing God's Creatures?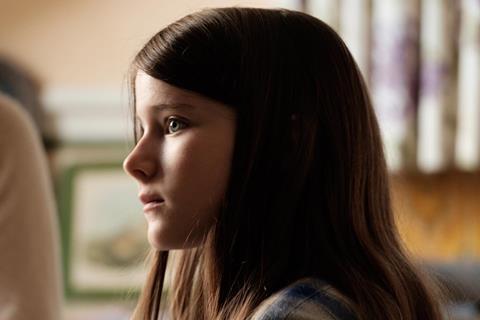 Cronin O'Reilly: Screen Ireland came on early, then we developed it further with Rose Garnett at BBC Film. We shared the script with A24 at Sundance 2020. A24 came on board and bought worldwide rights, distributing in the US and as our international sales agent. We also got funding from WRAP [Ireland's Western Region Audiovisual Production Fund]. We were gearing up to shoot in the summer of 2020, and Covid happened. I didn't want our film to be the canary in the coal mine, I wanted to have the time to properly figure things out and to make sure we were safeguarding everyone, and so that Covid did not compromise the creative.
We filmed in spring 2021. We were meant to prep and shoot the first two weeks out of Dublin, but there was a spike in Covid cases, so we changed the entire DNA of the production and set it in a remote part of Ireland. It was super challenging.
Ní Chrualaoi: It was edited in New York.
Cronin O'Reilly: I had dragged [US-based Davis and Holmer] to Donegal for six months, so we thought it only fair they drag me to New York for six months for the edit.
Ní Chrualaoi: It's a great opportunity to live in New York for six months.
Cronin O'Reilly: But thank God I don't have a small family. To do what we do — to literally pick up your entire life and move to a different continent for a movie — it's a lot to ask. Have you got family?
Ní Chrualaoi: We've got two kids, five and three, and that's the biggest challenge, trying to juggle that. They're going to disown us.
Cronin O'Reilly: I don't know how parents do it. If only the hours were more sociable. It's so hard. The industry needs to evolve and be more family friendly. There needs to be more resources for daycare and more financial support.
Ní Chrualaoi: Do you enjoy the publicity and marketing side?
Cronin O'Reilly: I enjoy supporting the film and I'll do whatever is needed. It's important to check ourselves in terms of our egos. That's something I'm mindful of when doing press and marketing. It's a dangerous thing having people tell you how brilliant you are — it's the work, and it's a team effort.
Ní Chrualaoi: It's a funny thing, success. It's hard to measure — it feels like it's other people's experience, rather than your own.
Cronin O'Reilly: Getting a film made is the pinnacle, and for people to watch it — that's the success I'm chasing. And to be able to make films on my own terms. I'm just excited for the folks at home [in Ireland] to see God's Creatures.