Gabrielle Tana's career includes producing titles such as The Invisible Woman, the Oscar-nominated Philomena and the upcoming The White Crow. She chatted with Star of Tomorrow 2018, producer Helen Simmons, about navigating her way into the industry.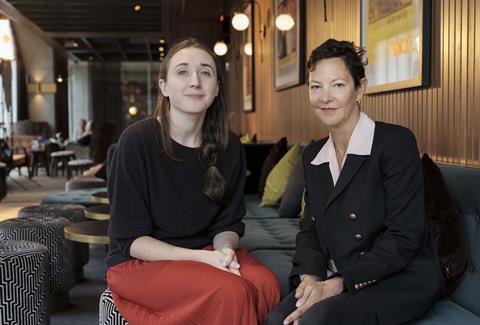 Helen Simmons: How did you get into producing?
Gabrielle Tana: I always loved the movies. I was born in America but we moved [to the UK] when I was eight and I went to school here. I went back to the States to go to college but London was always home. I was always an avid cinemagoer. It was in my background. My grandfather produced films, my father was also involved in films in Yugoslavia and went back after having defected [originally to Canada] and helped filmmakers there by investing in films. It was in my DNA.
Did you study film?
I didn't, no. But I made films in college. I started off wanting to be a filmmaker. [But] I didn't know exactly what story I wanted to tell so I thought I would help make that happen for other people who knew what they wanted to tell. That's how it started. I also produced music videos as that was a big thing in the '80s and '90s, and some documentaries. Then I ended up getting into features.
How did you gain experience?
I got jobs working for directors and producers, some studio films, big TV dramas. I was a bit of a movie gypsy for a while, working in Italy and the former Yugoslavia. I did that for about three years.
What was your first feature?
Someone Else's America (1995), which was directed by a Serbian director [Goran Paskaljevic]. I was living in France then. It was a Franco-German-UK co-production.
How did you know you were ready to produce your first feature? I did the 'just jump into it' thing, but it doesn't feel that common and people seem to feel they need to wait for this moment when they feel miraculously ready. I think you just have to do it.
How did you meet the director?
I knew the director and I loved the script. I thought I was just going to make it happen. It's what I do now actually.
You've worked with Ralph Fiennes three times. What qualities do you look for in a director? How do you start that relationship and know it's something that's going to work?
It's something you only really find out through the experience. But it's about having respect for somebody and admiration for their talent. Then I guess it's about feeling like you're a kindred spirit in some way. You recognise each other and you're speaking the same language and are on the same wavelength and want to be putting the same things out in the universe. I feel really lucky with Ralph. I feel like we're soul mates in some way.
How did your first collaboration come about?
I was making The Duchess [in which Fiennes starred]. Ralph had already started developing Coriolanus and thought all the finance was ready to go. But then everything imploded and he called me up and asked if I might be interested in helping. And we clicked. Then I took him The Invisible Woman, and The White Crow came out of a common interest. It evolved.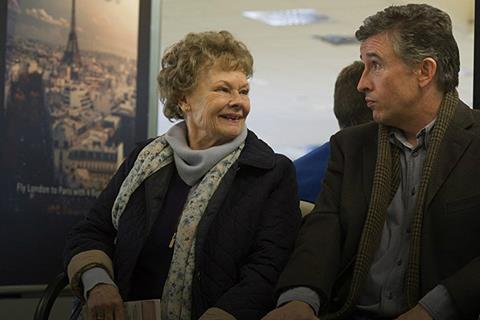 What would you say is the ratio of projects that come to you to the number of films you go out and make happen?
It's probably 50/50. But I do initiate a lot of stuff, I'm always looking. Then it's harder as you always have to convince someone else to do it. It's lovely when someone comes to you and asks if you'll do it. Sometimes I think to myself when I'm starting all these things and getting rights to things, "Oh, why am I doing this? I'm just going to torture myself!" When you love a story, you just can't help yourself…
What do you look for in a script?
I want to be captivated. I'm driven by putting things I think are good out in the world, too. Also, those that are inspiring, uplifting in some sort of way, touching. I guess I'm idealistic.
Philomena was an example of that.
What a joy to get to do something like that. That came about because I knew [star and producer] Steve [Coogan] socially. He really wanted to work together and he really wanted me to find something serious for him to do. He shared a newspaper article with me that was about the book [Martin Sixsmith's The Lost Child Of Philomena Lee]. I said, "This is it, we've got to do this." Then it evolved from there. It was an exciting, wonderful journey. Serendipity, actually.
Do you ever feel you have to choose between something that's inspiring and something that's commercial?
You just never know. That's why what we do is just so crazy. It's all about risk. And timing. There are so many things you just never know. It's a miracle when you get a film made and then it's a miracle when it's the right time for it.
How long did it take to feel that you were in a sustainable business position and it was the right career path for you?
I don't know if you ever know. It's hard, it's really hard. It's not an easy life. It's so risky. I think it's actually getting harder. Producers don't get enough support. [The UK] is a lot better than a lot of other places because you've got the BFI, BBC Films and Film4 who help producers, but the system doesn't. And more and more I am seeing what we are doing is not as appreciated as it should be. What happens a lot of times is we do all the work and then the distributors come in and act like they made the movie.
In terms of what exactly?
In terms of all of it — marketing, strategy, credit, all of it. It's pretty shocking, really. As a producer, you won't get invited to a film festival for example. You've taken all the financial risk, you've gone out and raised the money. It doesn't mean you have money. We're not financiers. We're out there battling to raise the money and get these films made and then we're treated like second-class citizens.
Do you think it's a lack of understanding of what producers do?
I think they understand. It just doesn't behove them. It gets in the way.
Do you think it has got worse?
I think it's got worse. We've got to be a bit more forceful about it. I think filmmakers should be too actually. I think the filmmakers should be more supportive of their champions.
What can producers do?
When you make deals you should make sure it's part of your contract. Get in writing with whoever picks up the rights to the movies in different territories that you need to be treated on a 'favoured nations' basis with your director. Because those [festivals] are networking situations for your future. Even with a film like Philomena, we spent a year on the road supporting it. That was a year I wasn't making any money. Fortunately it was a successful film. We're always the first people who have to defer our money and I don't think with all the sacrifices we have to make that we are properly acknowledged. We don't want to become extinct.
Were things easier for you after Philomena?
For about a minute! The landscape has changed so much just in the last year. Things continuously change and that's good. But let's see. Right now it's tough. There are so many of these different platforms. People are very risk averse.
What has been your best experience on a film?
Philomena was a joyful experience. It just was. Working with Judi [Dench] was just dreamy. I went to her and got her on board before we even had a script. But every film has its best moments. It's what makes it all worth it. The worst has been, and it's happened a couple of times and happened just recently, when you're making the film and you want to close financing and you feel like it could collapse at any moment and you're borrowing money and you can't let anyone know what's really going on. They can't know. So you are on phone calls with 25 people every night, trying to push it over [the line], begging people basically to realise it's life or death.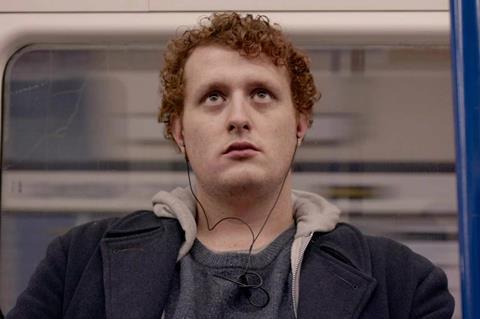 Were you doing that yourself?
Yes.
How do you manage the stress?
I do yoga. And it takes it out of you.
Have there been moments when you've thought, "I'm done"?
Yes. But I guess it's like childbirth. You find yourself doing it again.