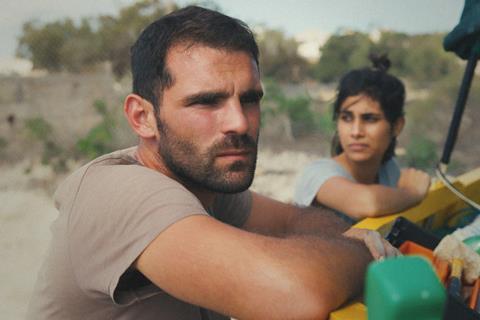 Filmmaker Alex Camilleri will make a little history when his first feature, Luzzu, premieres at the Sundance Film Festival today (January 29).
Not only has he made the first Maltese film to be selected for Sundance, where it plays in the World Cinema Dramatic Competition, but it is also the first to be selected for any major international film festival.
The authentic portrait of a struggling fisherman on the Mediterranean island, played by non-professional Jesmark Scicluna, might have audiences assuming it was written and directed by a local with an intimate knowledge of fishing and the sea. Nothing could be further from the truth.
"Prior to working on this film, I had never gone fishing, did not like to be on boats and didn't even eat fish," says the Minnesota-born filmmaker, speaking from his home in New York City.
But it is in the blood. Born to Maltese parents, Camilleri made frequent trips back to the island throughout his youth and recalls: "My earliest aspirations for making films were always tied up with making films in Malta. Visually, it's an amazing place but on a deeper level, I'm an outsider and that duality is useful to a storyteller."
Camilleri had been thinking about a move into directing for some time, having worked in post-production for 10 years as an assistant editor to acclaimed filmmaker Ramin Bahrani, on features including At Any Price, 99 Homes and Fahrenheit 451. "It was like a fine arts degree, being able to work with Ramin," he says of Bahrani, who is a producer on Luzzu and was himself in the midst of making India-set feature The White Tiger during production.
Camilleri also found success with the Sundance Institute in 2016, editing Rachel Israel's Keep The Change as part of the Sundance Labs' editing intensive. The romantic comedy went on to win three awards at Tribeca including best US film and the Fipresci prize at Karlovy Vary in 2017.
Casting off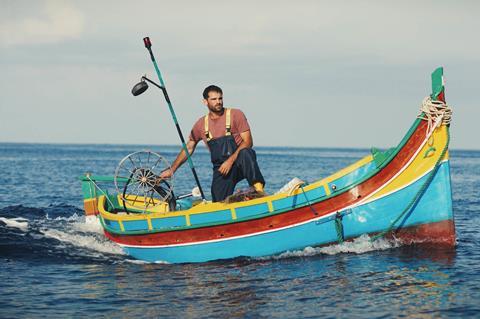 Shortly after, Camilleri was ready to tell a story of his own and, in 2017, started work on Luzzu – named after the brightly-coloured, traditional fishing vessel of Malta. Travelling to the island to cast a non-actor in the lead role was always going to be a challenge, even if casting director Edward Said was a part-time fisherman himself.
"After a number of months, we were really striking out," Camilleri recalls. "At the end of a six-week casting stint – on the last day before I flew back to New York – we stumbled upon these two cousins, Jesmark and David, at the same time."
With no time to spare, the director asked if they could immediately head out to sea and he'd shoot some test footage. "I asked them to improve a scene – a crucial moment in the film, when they catch a swordfish out of season – and thought they would discuss it rationally," he says.
"Instead, they played the emotion much stronger and I realised, in that moment, these non-actors were going to elevate the whole film because they were born to play these roles. They would also stamp out the bullshit, if I had some "clever" idea or a mistaken notion. The whole film clicked into place on that boat, on that day."
Inspired by Loach and Arnold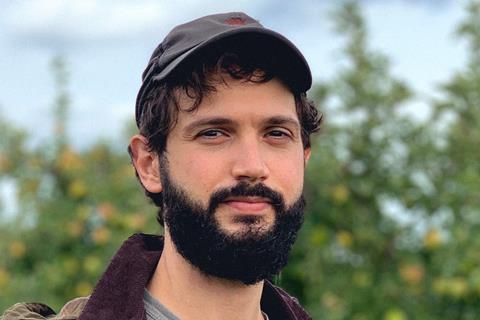 Camilleri would spend the next two years travelling to Malta and going out to sea with the cousins, learning everything from how the fishing equipment worked to how the sun looked, rising over the water, and what happens when the valuable catch reaches land.
Shooting took place over 25 days, from September to November 2019. The director drew inspiration from the films of Ken Loach, which extended to working with director of photography Léo Lefèvre, who crewed on Loach's I, Daniel Blake, Jimmy's Hall and The Angels' Share.
Andrea Arnold was another British filmmaker they discussed, "because she finds a really special connection between her camera and her leads, like a dance".
Not long after the shoot wrapped, the pandemic struck. The timing meant that Camilleri could edit from home throughout the summer and a coveted selection by Sundance followed, with Memento Films International snapping up world sales rights.
While he applauds the "extraordinary work" Sundance has done in creating opportunities for filmmakers like himself, in spite of having to shift online due to the virus crisis, he adds: "Honestly, the hardest thing is that I haven't watched this film in a room with another person, let alone 50 or a few hundred. Where are people shifting in their seats during the film? These things are vital for filmmakers to inform not just this film but the next film. I remain hopeful that this year will give us a chance to find out."
Camilleri has already made a start on his second feature and has no plans to shoot outside of Malta yet. "It's a film that will again feature non-actors in a very specific world. But it couldn't be more different than Luzzu. It will show a very different side to Malta. It's going to surprise people."