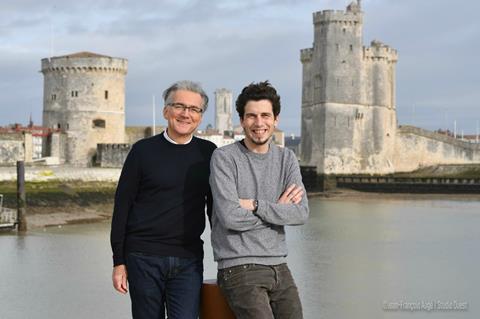 Sunny Side of the Doc, which usually takes place against the backdrop of the historic French port of La Rochelle, sets sail on unchartered waters on Monday (June 22) with an exceptional online iteration, following the cancellation of its physical edition due to the Covid-19 pandemic.
Another major change at the 31st edition of the documentary and factual content industry event, which runs June 22-25, will be the absence of its trailblazing CEO Yves Jeanneau.
Sunny Side's much-loved co-founder died in November at the age of 69, just as preparation was getting underway on the history-themed 2020 edition.
Jeanneau founded the event in 1989 with friend and collaborator Olivier Masson and would spent the next 30 years transforming it into one of the key dates on the documentary and factual content industry calendar.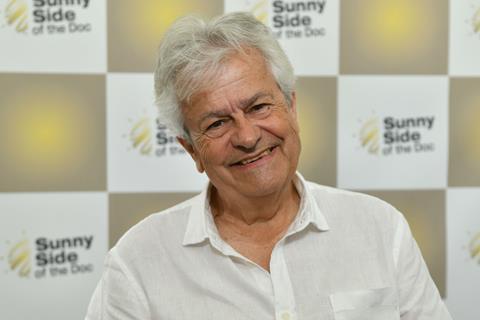 "I think he would be happy and proud to see that we kept Sunny Side going and relevant this year," commented recently appointed director of strategy and development Mathieu Béjot.
"Yves fought for so many years to promote documentary and create the market. We couldn't just abandon it this year. Even if from a business point of view it might have made sense, we felt it was our duty to carry on and make sure Sunny Side took place.
"The theme of history was decided before he died and he'd already started putting some of the framework in place. This year's edition pays tribute to his legacy and there is a sense of continuity even if it's in a very different format," adds Béjot.
"The funny thing is that when Yves was interviewed last year for the 30th anniversary of Sunny Side of the Doc, he said his vision for the market of the future involved a virtual set-up. He was looking into a distant future, but suddenly it's happening now."
Continuity
Béjot joined Sunny Side in January to work alongside Yves Jeanneau's son Roman Jeanneau, who has taken over his father's company Doc Services, which oversees Sunny Side of The Doc and Asian Side of the Doc. Together with the rest of the Sunny Side team, they have attempted to replicate many of the elements of the physical edition online while innovating at the same time.
The edition will run on a tailor-made platform, bannered Sunny Side Of The Doc 2020: A Connected Edition, which was developed in partnership with UK streaming portal specialist ProgramBuyer and features virtual booths as well as a screening room. There is also the usual packed programme of talks, case studies and pitching sessions, which are a key component of the event.
There will also be an online commemoration for Jeanneau on the platform on Monday evening (June 22) in which Norwegian documentary commissioning veteran and Sunny Side habitué Tore Tomter will look back at his career and work within the documentary community.
A collection of films dear to Jeanneau – including Jean-Xavier de Lestrade's Murder On A Sunday Morning, winner of the 2002 Academy Award for best documentary feature on which he took a producer credit – will be made available in Sunny Side's online screening room for the duration of the event.
Four documentary features will be given special screenings on the platform, kicking off on June 22 with Japanese state broadcaster NHK's Tokyo Rats: Kabukicho's Poisonous Beauty about Tokyo's largest red-light district.
French state broadcaster France Télevisions will showcase The Black Book, exploring the history of a legendary post-Second World War document detailing the atrocities committed against Jews in the Soviet Union, which was suppressed by Joseph Stalin. It is directed by Guillaume Ribot and produced by Paris-based Films du Poissons.
China's cultural export agency the China Intercontinental Communication Center (CICC) will screen Covid-19: Battling The Devil, giving unique and unprecedented insight into the Wuhan lockdown, while German-French broadcaster Arte will unveil history documentary Louis XIV And The Battle For Luxury.
Pitches
A total of 42 projects from 17 countries will be presented in the core pitches. As per Sunny Side tradition, they will be pitched across six different thematic sessions comprising history, science, social issues, art and culture, wildlife and digital experiences.
"We received 60% more submissions than last year, which is why one of our very first decisions as we went online was to keep the pitching sessions intact. It is at the heart of Sunny Side's DNA," said Béjot, who suggested a variety of reasons for the increase.
"Interaction with decision-makers has been more difficult during the pandemic. Everyone has been busier in different ways, from producers dealing with stalled productions to broadcasters sorting out holes in their schedules. We feel the whole industry needs to meet again, whether it's to get feedback on their projects or present their programmes. I think that is why a lot more people applied."
This year, pitch presentations have been pre-recorded although some of the events will be followed by moderated sessions in which decision-makers will give feedback. There will also be video conference one-on-one sessions.
"We wanted to maintain some sort of interaction, so people feel like they're part of a community which is gathering at an event at the same time, rather than that they are watching a bunch of pre-recorded videos," said Béjot.
Wildlife will be the opening theme on Monday. Projects include Chasing Silver, exploring the world of sharks, from awarding-winning UK production company Big Wave Productions, and South African filmmaker Karl Ammann's timely The Tiger Mafia, about the illegal breeding in secret Southeast Asia tiger farms for body parts. The latter project is produced by Zurich-based Hook Film.
The documentary group at state broadcaster alliance body the EBU will also run a separate pitch session on June 25, for projects dedicated to the topic of Covid-19 from a variety of thematic angles, including science, history and society. Axel Arnö, commissioning editor at Swedish state broadcaster SVT, is moderating.
There will also be the traditional presentations by French broadcasters of their upcoming documentary and factual content programming schedule. Presenters will include Arte, France Télévisions and Canal Plus.
A host of professionals from outside France will be participating in Meet the Executive sessions, including Channel 4's head of specialist factual Fatima Salaria and Simon Young, commissioning editor, history at the BBC.
By chance, Sunny Side's online iteration coincides with the Cannes Marché du Film Online, but Béjot does not believe this will have too much of an impact.
"We're targeting slightly different people. There is some overlap but because both events are virtual this year, hopefully people can switch from one online event to the other," said Béjot. "It's not ideal but it's not an ideal situation in any case."
Looking to the future
In the backdrop to this year's event, fears are growing about the impact of the Covid-19 pandemic and resulting global lockdown on the film and TV industries worldwide.
Béjot acknowledged that the next 18 months will be tough for many parts of the documentary and factual world, but said he was optimistic in the long run.
"On the one hand, the sector is in a fragile state because of what has happened and is happening with so many productions being halted around the world. There's a lot of uncertainty and fears that there will be a glut of projects in 2021, with less finance to go around," he said.
"The good news is that even before the start of Covid, documentary was becoming more popular, with more investment from the platforms and higher expectations in terms of the storytelling. My sense is that in times of crisis like this, people need documentaries and factual content even more. They turn to it to get a sense of the bigger picture, to decrypt the world and decipher whether something is fake news or not. In the long run, there are reasons to be optimistic."