Festival's director of film Janet Pierson talks convergence, TV, politics.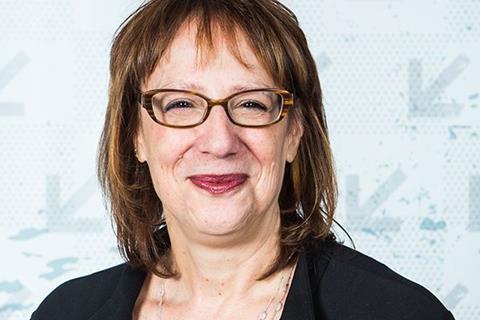 Pierson has flown the film flag for nine years at Austin's ever-growing cross-collaborative SXSW, whose humble origins began alongside the already established music fest in 1994.
Previously a producer rep with husband John Pierson – working on films such as She's Gotta Have It, Slacker and Clerks – Pierson is no-nonsense when it comes to championing the festival's unique ability in bringing together film, music and interactive professionals.
She has also favoured selecting populist films that do not compete with the cinephile tone of Berlin or Cannes.
As the film festival gets underway today through March 19, the newly promoted Pierson, now director of film, talks to Screen about this year's increased collaboration with the interactive and music events, the programme's robust line-up of breakout and alumni talent, new additions such as the VR/ AR track, and how contemporary politics has shaped part of the line-up.
It's now your ninth year spearheading the SXSW Film Festival. What are you most excited about this year?
I could rave about each of the films [approximately 130 features were chosen from 2,500 submissions. Including shorts, there were 7,650 submissions]. Different to some years where he had more studio films, this year there has a real focus around DIY talent, and filmmakers we weren't familiar with before. The narrative competition really surprised us with strong production values on films including Like Me, Most Beautiful Island and A Critically Endangered Species, or the performances in The Strange Ones. Elijah Bynum's Hot Summer Nights is also impressive in how it takes a known genre and puts something else into it.
This year marks our first official curated VR and AR track – something we are excited about in more fully integrating our strong feature and short film content with the interactive section. Films that take an inside look at the creative process are also [coincidentally] in the spotlight. That includes our opening film, Terrence Malick's Song To Song (pictured), which focuses on the music world here in Austin. It's our first time working with the director and we are thrilled.
Can you expand on the festival's strong ties with alumni like Seth Rogan and Judd Apatow who have films here this year?
When the stars align, it's fun to follow the work of artists you like and have already worked with. But there is a balance. With Seth Rogan, who is here with James Franco's work-in-progress The Disaster Artist, he told us he rushed to get Sausage Party partially completed last year as we are a festival that takes comedy seriously. So when they were working on The Disaster Artist – he called us again.
It's thrilling to have Joe Swanberg (Win It All) and Aaron Katz (Gemini) here again this year – both of whose careers started at SXSW. And Judd Apatow is back with music doc May It Last: A Portrait Of The Avett Brothers, co-directed with Michael Bonfiglio. Every time he comes it is transformational – in 2007 Knocked Up was a unique combination of a studio-backed indie comedy, and in 2012, he helped bring Lena Dunham's Girls to us, which marked the first television series we screened.
Speaking of television, there is again a strong line-up of TV programming. How did the episodic section evolve?
We were one the first film festivals to devote a section to episodic programming. When we screened the first three episodes of Girls in 2012, it was a big success. The next year we showed Bates Motel, and a lot of broadcasters started seeing the success of this, and began sending us more episodic work. So in 2014, we thought there is enough for an entire section here. We have since premiered shows such as Silicon Valley, Mr. Robot and Preacher. This year we have an exciting line-up of six series, up from last year's five, which includes The Son that was shot here in Austin and stars Pierce Brosnan.
There is a focus on convergence this year. Can you talk about how the film festival is integrating more with the interactive and music sides?
We are ever-increasingly going through consolidation. This year, the conference tracks and screenings are available to all badge-holders through an expanded access set-up. If you have a film badge you have primary access to film screenings and conferences, but you also get secondary access to interactive and music events. To make this happen, the interactive section is running through to Thursday, and the music section is starting earlier on Monday. We have also worked together more closely as group in terms of honing down the different sections, and getting rid of duplication.
The festival as a whole continues to expand each year. Is there an increased focus to grow internationally, both in terms of films and audiences?
I don't want to change what we are doing – I want to be better at what we already do. And that has everything to do with the fact we are in Austin, Texas, in March, joined at the hip with interactive and music festivals. Yes, the music side has been a powerhouse internationally, bringing over bands from all over the world, and now the interactive side is as well, which in the last 10 years has become the biggest part of the event. But on the film side, we tend to focus on English-language films, with an international section that is consistently around 25-30% of the festival.
How has this year's frenetic political landscape influenced the programming and panel line-up?
We are all upset with the threat to personal freedoms and international voices. Now more than ever, we are aware of how important it is to give people a platform to tell their stories. Films like Jennifer Reeder's Signature Move that stars web personality Fawzia Mirza who is a Pakistani Muslim lesbian is one example where we are thrilled to champion international creative talent.
SXSW's chief programming officer, who was the former director of interactive, Hugh Forrest, has always considered it important to have a lot of viewpoints here as well – which is how we have had politicians like The Obama's last year and this year Joe Biden as part of the conference track. Unfortunately FBI Director James Comey had to cancel this year [he was due to speak with Newseum CEO Jeffrey Herbst. about the intersection of national security, technology and First Amendment rights. According to the festival, he has pulled out due to "scheduling conflicts keeping him in Washington D.C."].
Seven out of 10 films in the narrative competition are from female filmmakers and/or producers. Was this intentional?
There is always a stable amount of women in the festival – they just ended up more in the narrative competition this year. It was a happy happenstance.
Lastly, do you get the itch to return to producing or other aspects of the industry?
Every year I have taken it one year at a time. And sometimes, in times of stress, I have maybe been known to say I don't know how I am doing this. But I love the team here. I feel privileged to be part of something that is life-changing to people, that is significant. Who knows what is going on with this world, but I can say I have no plans of going anywhere.