With tech titans Apple, Facebook and YouTube gearing up to enter high-end TV, streaming giants Netflix and Amazon are facing their first serious competition.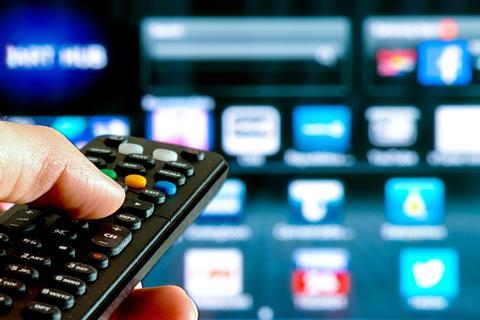 The high-end television business, already disrupted by the rapid rise of Netflix, Amazon and Hulu, is in for another shake-up - this one, perhaps, even more violent than the last. With tech giants including Apple, Facebook and Google's YouTube gearing up to enter the field, competition - for viewers and the kind of high-profile, big-budget scripted series that seem to lure and retain them most efficiently - is about to get fierce.
"The weapon of choice in this all-out war for viewers is premium original content with marquee names behind it," says Peter Csathy, chairman of US-based advisory company Creatv Media.
What's not clear, however, is how the Silicon Valley behemoths are going to approach the scripted TV business and how their entry will affect the wider industry. Will Apple, which has long struggled with its TV technology strategy, manage to deliver 'insanely great' scripted series for the broad audience that industry insiders expect the company to target?
Will Facebook find a way to incorporate social networking and advertising into dramas and comedies engineered to connect with its younger user base? And what will the arrival of the tech giants mean for the existing purveyors and producers of peak TV?
Apple (which, like the other tech companies, did not make executives available for interview by deadline) has revealed little to the industry since the June appointment of Jamie Erlicht and Zack Van Amburg, the much-admired former presidents of Sony Pictures Television, to lead its video programming push. The Silicon Valley stalwart, however, has reportedly hired other executives with traditional TV industry backgrounds and discussed moving its original content division into The Culver Studios, a landmark of the early Hollywood film industry.
The $1bn Apple is reportedly ready to spend on original series and movies over the next year looks modest compared to Netflix's annual programming budget of $6bn, Amazon's of $4.5bn and even HBO's $2bn. But analysts point out that Apple's outlay could easily escalate in future years, given the company is worth nearly twice as much as Amazon and 10 times as much as Netflix.
However the budget is spent — Apple is thought to be close to a deal for a Reese Witherspoon/Jennifer Aniston drama from new production outfit Media Res, and is even said to be in the running for distribution rights to the James Bond franchise — the aim, at least for the time being, will probably be to boost the appeal of the Apple TV digital media player and the Apple Music streaming subscription service (which currently offers only short unscripted shows such as Carpool Karaoke: The Series and Planet Of The Apps).
"Apple is getting into the game for marketing," says Csathy. "They don't need to make money on [programming]. They need to continue incentivising us to buy the Apple TVs, MacBooks and iPhones on which the content lies."
Planting seeds
YouTube has been moving towards the high-end TV business for almost two years, under global head of content Susanne Daniels, a former programming executive at the youth-oriented WB Network, ABC and MTV.
But it was only late last year that the video-site operator began greenlighting big-budget series for its YouTube Red streaming subscription service (originally stocked with short-form content built around young YouTube stars), with reported plans to spend around $3m an episode on dramas aimed at the service's core 16-35-year-old demographic.
The first big YouTube original series, dance movie spin-off Step Up: High Water, from Lionsgate Television, is coming soon, and recently ordered series for the service include sci-fi thriller Impulse, from film producer/director Doug Liman, and half-hour comedy Cobra Kai, a spinoff from big-screen classic The Karate Kid being produced by Will Smith's Overbrook Entertainment.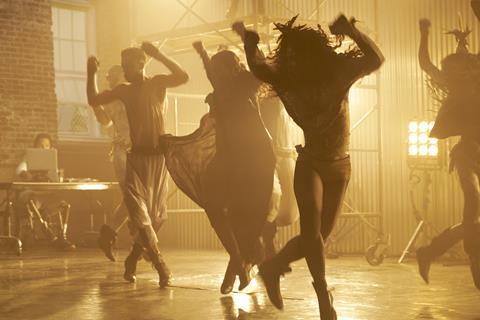 Facebook's intentions are harder to read. Earlier this year the social network hired former MTV executive Mina Lefevre as head of development for scripted and unscripted content, and in August it launched Facebook Watch in the US. The platform currently offers mostly short-form reality shows on which Facebook shares ad revenue with content providers, though it also includes a revival of MTV scripted comedy Loosely Exactly Nicole.
Media reports, however, have suggested that Facebook, like Apple, is ready to spend $1bn on original content in the next year, with some series set to be budgeted at $3m-$4m an episode. And indie film lawyer and producer John Sloss told Screen that he is developing a big-budget limited series with Facebook.
Tailored to viewers
Whatever its programming strategy turns out to be, Facebook will undoubtedly be one of the tech titans bringing greater use of data into the high-end TV sector. "Facebook knows a lot about a lot of people and the kind of things they like," points out Peter Micelli, co-head of the TV department at talent agency powerhouse CAA. That sort of knowledge, Micelli adds, is one of the factors leading Silicon Valley players into the television business.
"Consumers want to watch things how they want, when they want and where they want," he says. "Tech companies are finding a place in the ecosystem because they can service those needs."
Other tech operators that could soon be looking for their place in the high-end TV ecosystem include Snapchat, which plans to add short-form scripted content to its image-messaging app by the end of this year, and music streaming service Spotify, which has been experimenting with original video content for some time.
One company that probably will not be joining the fray, however, is Vimeo. After announcing plans late last year for a Netflix-style SVoD service and putting some long-form scripted series into development, the video-streaming service scrapped its plans this June, just after Apple revealed its recruitment of Erlicht and Van Amburg.
Vimeo's change of heart raises the question of whether the high-end TV business can accommodate all the new entrants. The North American SVoD market still has room for growth — a recent report from Digital TV Research predicted the region's SVoD subscriber tally will go from 112 million to 171 million over the next six years — but some see the international market being key to sustaining the tech giants' TV push.
"There's room for multiple global subscription channels," argues Chris Rice, the WME IMG partner who heads the agency's global TV team. "Deep-pocketed technology companies coming in and buying things on a global basis will increase budgets as people start to make bigger shows to appeal to that global market.
"The interesting thing I expect all of them to do - and Netflix and Amazon have already been doing — is to lean into a much more global mindset," adds Rice, who recently worked on IMG's deal with Netflix for Damien Chazelle's musical drama series The Eddy, to be shot in France in French, English and Arabic.
The entry of the new tech giants will certainly pose a challenge for their immediate industry-disruptor predecessors. Netflix and Amazon "probably need to up their game", suggests Mike Vorhaus, president of consultancy Magid Advisors. "Everybody does, because now we're going from four or five major outlets buying this content to 10 or 12."
Perhaps in response to Apple's impending TV move, Netflix CFO David Wells said at a recent investor conference that his company's annual content spend — expected to reach $7bn this year — is "going to continue to grow if we're able to continue to grow our global subscriber base like we think we can".
Thinking big
Amazon, meanwhile, has reportedly refocused its original programming strategy to find more buzz-worthy hits with Game Of Thrones-sized appeal. "Bigger worlds, bigger budgets, that's something that I would anticipate throughout the marketplace," said Amazon Studios VP Roy Price at August's Edinburgh International Television Festival.
For high-end TV content providers, the entry of the tech giants appears to be nothing but good news. "It's a great thing — more money, more opportunity," says Michael Jackson, the former Channel 4 and Universal Television chief now running independent production company Two Cities Television, whose projects include Benedict Cumberbatch limited series Melrose.
The tech players, says Jackson, are companies "with great brands who really understand their markets and their audiences and therefore will want probably quite distinctive and directional pieces".
The different approaches that the tech companies are likely to take could help answer an important creative question, argues Stephen Cornwell, co-CEO of The Ink Factory, producer of The Night Manager: "How do you tell stories to the next-generation audience in a way that's going to engage with them?" Having Apple, Facebook, YouTube and others in the TV business "is going to drive that conversation in fascinating ways", Cornwell says.
On a deal-making level, some content providers hope that wealthy new buyers will lead to new business models more favourable to talent and producers. Among buyers of high-end TV content, Netflix in particular is known for its practice of buying series and films outright, giving talent no chance of profit participation or a share in ancillary revenue.
"It's going to be healthy to have some players other than Netflix on the block," says one producer.