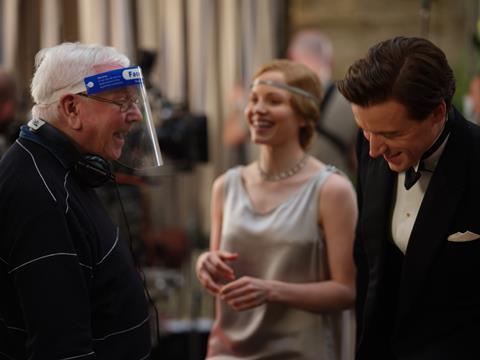 Siegfried Sassoon, the famed First World War English poet, lived a big life. So writer/director Terence Davies knew it was essential to get to the core of the man to tell his story in Benediction.
"Siegfried Sassoon really knew everybody in the world, he went everywhere. It was a huge life, so I had to cut down that life to a reasonable amount of time on screen," Davies recalls on the eve of the film's world premiere in Toronto, where it is playing as a special presentation, before heading to San Sebastian's main competition and the BFI London Film Festival.
"Obviously, I was interested in the fact that he was a great poet, and that he was gay and got married to a woman, like many did in that day. But the most extraordinary thing of all to me was that he became a Catholic, which – being an ex-Catholic myself – seems to me extraordinary. Why on earth would you want to embrace that?"
The film covers Sassoon's experience as a hero on the Western Front in the First World War, his special bond with fellow poet Wilfred Owen, his conscientious objection and his fraught, post-war romances.
The veteran filmmaker – whose acclaimed features include Distant Voices, Still Lives, The House Of Mirth and most recently Emily Dickinson biopic A Quiet Passion – wanted to go deeper than just showing Sassoon's notable life moments.
"Despite his large social network, the one thing that emerged was that what he's looking for is salvation," says Davies. "And unfortunately, other people can't give it to you, and neither can any institution – you've got to find that redemptive quality within yourself. I don't think he ever found it. I don't think I've found it, to be honest with you. But that was the underlying thing that moved me more than anything else, that he never found that salvation."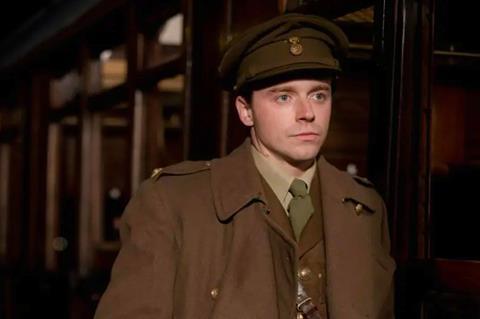 Davies cast Jack Lowden (Dunkirk) as the young Sassoon and Peter Capaldi (Doctor Who) as the poet later in life, an ageing Catholic convert. "When I met Jack, I just got a feeling in my stomach, I just felt that he was right," Davies recalls. "Then he did a self tape [audition] of a scene between him and Dr Rivers, and one of the lines is, 'I don't know why I come here. It doesn't do any good.' Halfway through, Jack's voice broke into tears. That moved me more than I can say."
Capaldi, perhaps best known outside the UK as the sweary Malcolm Tucker in Armando Iannucci's TV series The Thick Of It, shows a more contemplative side in Benediction. "Peter is heartbreaking. You could look at that face forever," says Davies. "I was so lucky he said yes."
The director doesn't like to overprepare his actors, or do excessive rehearsing. "Largely, it's up to them. Because when they're right, you don't have to do a lot of work. I'll rehearse for a short time before we shoot and then shoot it in usually under seven takes. You capture in those first seven takes a spontaneity."
Lots of preparation helps ensure that discovery can happen on set. "I know every shot in the film. It was Ingmar Bergman who said, 'You can only improvise if you've prepared' and he's right. If something's not working, you've got to come up with [something else] quickly. You can't wait around, especially on a smaller budget."
Mike Elliott produces Benediction for EMU Films (The Goob, Small Axe), with financing from the BFI Film Fund, BBC Film, Creative England (via the West Midlands Production Fund), Myra Entertainment and LipSync. Bankside handles international sales and Vertigo Releasing recently acquired UK and Ireland rights (as well as Australia/New Zealand via its partnership with Rialto).
The team were just days away from cameras rolling when the first lockdown hit in March 2020; production was delayed until mid-September for a seven-week shoot around the West Midlands, including several scenes within Georgian estate Chillington Hall near Wolverhampton.
Davies is curious to find out what audiences will make of his take on Sassoon's story. "You can't know what any audience wants, if you're not Spielberg. That's his genius. He does know exactly what the audience wants. I don't possess that at all. All I would ask of the audience is, 'Can you watch it with your heart?'"
The director himself can be proud no matter what. "This is the first time of all the films I've made where, if everybody hates it, I'll still be able to say, 'No, you're wrong, This is good.' I think it's the best film I've made."