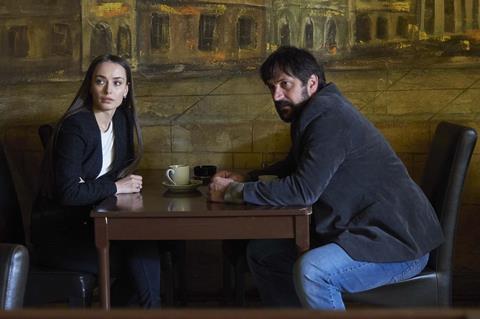 When crime drama The Silence sold to Germany's ZDF, France's Arte, Belgium's Lumiere and most recently HBO Europe, Croatian producer Nebojsa Taraba of Zagreb-based Drugi Plan was taken by surprise — even though several of his shows had travelled internationally. These titles included thriller The Paper, which sold to Netflix in 2016, while the indie later produced the first ever HBO Adria TV series Success, directed by Oscar winner Danis Tanovic.
"We didn't make The Silence with the international market in mind, but [distributor] Beta Film recognised its potential," Taraba suggests. The series is directed by Croatia's Dalibor Matanic (winner of the Un Certain Regard jury prize in 2015 for feature The High Sun) and follows a journalist, played by Goran Bogdan, and two policemen as they uncover a sex-trafficking chain that extends from Croatia to Ukraine.
Croatia is one of a number of Balkan countries, along with Serbia and Bulgaria, that is building a reputation as a rich source of distinctive new dramas for international buyers. "The Silence is very important to us because big international buyers like Netflix or HBO need to recognise this region is not just a segmented market made up of small countries, but rather an area of some 20 million people who speak a very similar language, travel and do business together on a daily basis," Taraba says.
Beta Film already knows this: the Munich-based producer, financier and distributor took a majority stake in Drugi Plan last year. "The southeast European region is growing rapidly as a creative market and we are thrilled to see its increasing production quality," says Veronika Kovacova, Beta Film's VP of international sales and acquisitions for Eastern Europe and Turkey. "Thanks to its rich history and cultural variety, combined with the great creative talent, it has all the ingredients for amazing stories."
Asked to explain the growing international appeal of Balkan dramas, Gabor Krigler — head of studies at the Midpoint series programme, a workshop for central and eastern European creatives — says they tend to offer strong, unique points of view from a region with a tumult­uous recent past. "Generally, the projects from the Balkan region display very raw emotions and hard-­hitting honesty, something shows from elsewhere have a harder time achieving," he offers.
Extended collaboration
Co-productions between countries in the region have been the modus operandi in the film world for more than 15 years, and the same production companies are now collaborating on high-end TV content. The Last Socialist Artefact, which won the best series award in the International Panorama section at last year's Series Mania, is a prime example: it was co-produced by Croatia's Kinorama, Serbia's Sense Production, Slovenia's Perfo and Finland's Citizen Jane, with Croatian public broadcaster HRT as the main financier, and with the participation of Serbian public broadcaster RTS, which pre-bought the show.
Also directed by Matanic and starring regionally famous talent from Croatia, Serbia and Slovenia, the six-episode mini­series deals with workers' rights and the decline of local industry. "It's not an obvious pick for international buyers who usually expect to find genre fare in our region," says Kinorama CEO and producer Ankica Juric Tilic. "But viewers in France and Spain [where it played at Lille's Series Mania and Barcelona's Serielizados] immediately connected with the theme — the feeling of hopelessness due to loss of [jobs] is recognisable all over Europe."
"I think the main reason for the show's success is the time we took in developing the screenplay, and in the demanding production as well," says Milan Stojanovic, CEO of Sense Production. "In the region, the deadlines are usually short and the budgets are tight, so the crucial process of writing suffers."
Even though this is the case, Boban Jevtic, head of content strategy and development at Firefly Productions, notes that the high volume of series produced in Serbia — around 30 in 2021 alone — makes a big difference in the market, citing busy crews and changed viewing habits. Jevtic joined Firefly in 2019, after serving as head of Film Center Serbia for four years. Firefly is run by Ivana Mikovic, the former deputy director at RTS. Both of them took part in Berlinale Series at the EFM this year with Black Wedding, a dark horror-thriller series set in eastern Serbia, an area known for its own brand of black magic.
Unlike most companies in the region, Firefly always develops several shows in parallel. "We have four projects that are ready to go into production," says Jevtic. This explains why the company is building a studio near Belgrade, with three soundstages, a water tank and four hectares of backlot. Production services in Serbia have brought in a lot of business, especially since the territory introduced a 20% tax incentive in 2016 (increasing it to 25% two years later), and the new studio will make the territory more competitive and serve Firefly for its own productions. One of these is Frust, co-developed with Hungary's Joyrider, with Tanovic attached (see sidebar).
Role of broadcasters
Funding from national broadcasters is crucial to produce a high-end TV show in the region. Bad Blood, a Serbian TV series and a prequel film (the latter sold recently to Netflix), is one such case. Produced by Belgrade-based This and That Productions, Bad Blood is a period piece set in 1850s Serbia, then part of the Ottoman Empire. It features talent from Serbia, Bosnia, Albania and Turkey — including popular Turkish actor Tim Seyfi.
"Netflix has probably liked the cast, as well as the setting and production value, which can attract a much wider audience than the Serbian one," says producer Snezana van Houwelingen of This and That. "This kind of a budget would be hard to reach without RTS on board."
Van Houwelingen is now working on Sabre with RTS as the main funder and Drugi Plan as co-producer. A political crime drama about the 2003 assassination of Serbian prime minister Zoran Djindjic, the series won best pitch at Sarajevo Film Festival's CineLink Drama in 2019. Beta Film is on board for international sales.
Even though Serbia's RTS and Croatia's HRT are state-owned behemoths that are perhaps wary of working together directly in light of the Balkans war of the 1990s, they too are waking up to the reality of the market. With The Last Socialist Artefact now screening on RTS in prime time, the moment when the two companies might join forces to create a top-of-the-line show cannot be far away.
"We are open for collaboration with all public broadcasters, including RTS," says Jasmina Bozinovska Zivalj, head of HRT's drama department. "Our countries have in common similar social, political and cultural experiences and this is a good basis for producing attractive, high-quality content."
Marko Novakovic, RTS's editor-in-chief for local drama content, agrees: "We are increasingly investing in this type of content, and the premiere screening of The Last Socialist Artefact on our channel proves we are open to producing and the placement of quality TV series wherever they are coming from."
Commercial broadcasters such as United Media are also creating high-end content in the Balkans. Its Serbian detective series Awake, with local star Ivana Vukovic playing against her usual comedy type, won the audience award at Canneseries last year.
Netflix's growing interest in content from the region could mean the streaming giant even invests in producing locally. HBO's involvement before its transformation into HBO Max (which launched this month in all of former Yugoslavia and Bulgaria) might also signal its impending return to southeast Europe as a producer — giving Balkan TV content the push it needs to follow in the steps of producing territories such as Spain and South Korea.
In the Pipeline: Upcoming Balkan series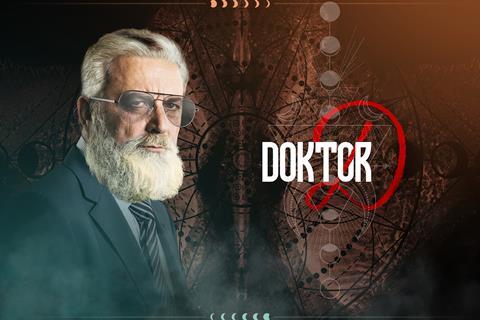 Doctor D (Serbia)
Creator, writer: Goran Markovic
Producer: United Media Group
Loosely inspired by the story of former Bosnian Serb leader Radovan Karadzic, Doctor D follows K, a national leader as well as one of the biggest war criminals of the second half of the 20th century. Set for release in 2023.
Frust (Serbia-Hungary)
Creator, writer: Srdjan Vuletic
Producers: Firefly, Joyrider
The story of a struggling young writer who accidentally kills a drug dealer terrorising his neighbourhood. Set for release in 2023.
Ladders Of Smoke (Croatia-Germany)
Creators: Marjan Alcevski, Nebojsa Taraba, Miodrag Sila
Producers: Drugi Plan, ZDF
After her father dies, a rich German influencer arrives on a Croatian island to sell his real-estate business, but circumstances take her in an unexpected direction. Set for release in 2023.
The Possibility Of An Island (Croatia-Iceland)
Writers: Mateja Bozicevic, Birgir Orn Steinarsson
Creators: Nebojsa Taraba, Miodrag Sila, Hordur Runarsson
Producers: Drugi Plan, Glassriver
When a volcanic eruption makes Iceland uninhabitable for the next 30 years, the international community decides to keep Icelanders together by moving them to Croatian islands. Set for release in 2023.
Sabre (Serbia-Croatia)
Creators, directors: Vladimir Tagic, Goran Stankovic
Producer: This and That Productions
Co-producers: Drugi Plan, RTS
Sabre focuses on a female journalist investigating the assassination of the Serbian prime minister, searching for the truth in a corrupt justice system. Set for release in 2024.