The Match Factory's managing director Michael Weber is one of the leading figures in international arthouse cinema. He talks to Screen about his close connections with auteur filmmakers, the impact of the pandemic and why his future could include collaborating with the streamers.
Since founding The Match Factory with his Pandora Film partners Reinhard Brundig and Karl 'Baumi' Baumgartner in 2006, Michael Weber has grown to become one of the most influential and essential figures in the international arthouse film landscape.
His company is driven by Weber's strong relationships with auteur filmmakers and deep knowledge in piecing together complex inter­national co-productions, experience he accrued early on at Bavaria Film where he rose to become head of the international sales division before launching The Match Factory.
As well as being fixtures on the global festival and arthouse-cinema circuits, films represented and/or produced by his Cologne-based sales and production powerhouse have been showered with awards over the years.
Berlin winners include Jasmila Zbanic's Grbavica (Golden Bear, 2006) and Sebastian Schipper's Victoria (Silver Bear, 2015). Apichatpong Weerasethakul's Uncle Boonmee Who Can Recall His Past Lives was awarded the Palme d'Or in 2010, while other Cannes winners include Fatih Akin's The Edge Of Heaven (best screenplay) and Alice Rohrwacher's The Wonders (grand prix). The company celebrated its first Oscar nomination with Ari Folman's Waltz With Bashir in 2009, and has gone on to score many more including Hany Abu-Assad's Omar and Maren Ade's Toni Erdmann.
At Venice, there have been fewer prizes — although Samuel Maoz's Foxtrot (a Match Factory co-production) won the Silver Lion in 2017, and Martin Eden took the Volpi Cup for best actor Luca Marinelli last year — but it is one of Weber's favourite festivals, and where his attentions are currently focused.
After a successful Berlin in which actress and screenplay awards were given to Christian Petzold's Undine and the D'Innocenzo brothers' Bad Tales respectively, the pandemic brought a screeching halt to the entire world's best-laid plans, including The Match Factory's, but he is heading to Venice with three films in Competition — Michel Franco's New Order, Malgorzata Szumowska and Michal Englert's Never Gonna Snow Again (which The Match Factory also produced) and Gianfranco Rosi's Notturno — and another out of competition, Salvatore Mereu's Assandira.
Weber spent the lockdown in Rome, where he lives most of the time, speaking to filmmakers and producers every day on video conference calls, running through options for their films as uncertainty continued to swirl around Cannes and what, if any, events might take place this year. "It was a big guessing game, which is an unsatisfying feeling that I didn't like," he says, wryly.
Weber was finally able to reopen The Match Factory's Cologne office in early August, with most of his nearly 20 staff also opting to return. "We left it as a voluntary thing but most are back now," he says. He has since been between Berlin, Rome, and Cologne, preparing for a return to physical festivals and hoping to make a splash at the Lido.
Does it feel momentous after months of lockdown that Venice is about to hold a physical edition?
I think so, I think everybody is waiting to use Venice as a platform for a restart. At the same time, you don't want to put too much pressure on them. But the fact the whole Venice team early on was very clear they would hold a festival, it gave us a lot of belief again.
To have a large platform for your movies, even if obviously you had to debate… in the lockdown, I did nothing else than talking to producers and filmmakers about how to launch films, where to launch films. The moment Venice announced that they will hold the festival, that gave a certain momentum to the whole thing.
Even if it's socially distanced, are you looking forward to seeing industry colleagues in person?
Two weeks ago, we had a dinner in Rome with Marta Donzelli and Gregorio [Paonessa] from Vivo Film, [Karlovy Vary International Film Festival director] Karel Och was there and Lorenzo [Esposito] from the Berlinale, and it was great to sit with people from different countries and parts of the industry and talk together directly. I only realised then how much I missed that.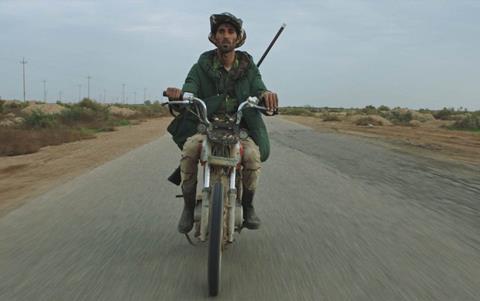 During the lockdown in Rome, were you on Zoom calls the whole time with your team and filmmakers, strategising and contingency planning?
The lockdown was very strict for two months, you could basically leave the house once a day to do shopping. I went back to Cologne the first day they opened the borders and since then I was back and forth between Berlin, Cologne, and Rome. For some projects, I've been trying to organise the post-production or what to do: Does it make sense to rush to finish this movie? That was especially in the beginning when it was not clear if Cannes is postponed or not, everything was up in the air and it was really guessing all the time.
How did you resolve the challenges of completing projects?
With Malgorzata's film, some of the post-production had to be done remotely. We would have planned to have Malgorzata in Germany for part of the post-production, which was then done remotely. Some things were shifted back to Poland. It was like putting together a puzzle. Also, to find people who were available to finish it in time during the summer was not easy. But we were also lucky with that.
How would you describe the impact the pandemic has had on The Match Factory?
Obviously the impact was quite severe. I expect that maybe we do half of our revenues this year compared to last year. But it depends. We just released The Traitor in Germany and, with all the restrictions in the cinemas, that they basically have 30% of their seat capacities, I think the numbers are not that bad. But with these numbers, we cannot do business, basically. It's impossible. It's definitely not sustainable and obviously that makes you worry. We are all happy the cinemas are open again, but if they have to stay open under these circumstances, I'm thinking it will not lead anywhere.
Do you think Covid-19 will permanently reshape the industry?
I'm not a person who loves to speculate but what you can foresee is there will be a change in terms of the holdbacks, the windows. That change was already happening: day-and-date in the UK is a completely normal system to release a movie, and has been quite successful. Also in the US. So it's only a question of time when this will happen in other territories, and that will be accelerated for sure. At the same time, I hope very much people will go back to cinemas — and I believe they will if there is not a second wave [leading to a spike in coronavirus numbers] and they lower the restrictions for the cinemas. I don't see cinemas vanishing, I don't believe this is going to happen.
Audience confidence might take time, which applies pressure to exhibitors everywhere including Europe. As someone who needs screens to show your inter­national arthouse features, do you feel hopeful for the circuits?
When you talk with European exhibitors, everybody is basically waiting for [Christopher Nolan's] Tenet. Everybody is hoping the movie will do well, but nobody knows yet. It's interesting to see how this release will go and if it will bring people back to the cinema and bring them back also to watch other movies, to have that confidence again to be there. And then our job is to offer interesting films. Hopefully the four films we have in Venice are interesting enough to steer the curiosity of the people to come back to the cinema.
Is this uncertain landscape changing your thinking at all in terms of the films and filmmakers you want to support? Will it be harder to back more challenging projects going forward?
Whenever I tried in the past to do something different where I didn't feel for the film, or where I said, "Okay, let's change strategy because the market is changing, we should do more comedies," I couldn't succeed — I actually failed. So I can only do the films I do; we can only continue doing what we love, to support the filmmakers we love.
At the same time — and this has nothing to do with the pandemic, it was already happening — it has got more challenging recently to bring first-time filmmakers to the market, to get them a wider release, to sell them worldwide or even European-wide. In that respect, we are looking differently at projects. We are more cautious in our acquisitions. But at the same time, we also have a full slate.
As a sales agent and producer who relies on co-financing avenues and European soft money, is the consolidation of power with the streamers a concern, or a sense of opportunity?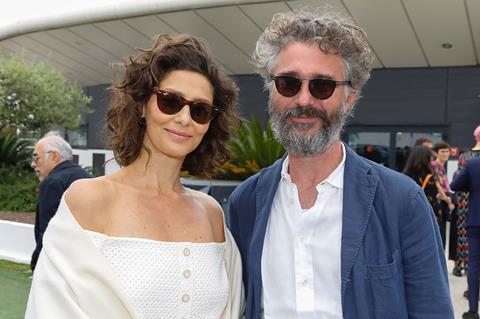 I would lie if I say I'm not worried about it. A lot of filmmakers we've worked with before are now working with Netflix and Amazon, but it's kind of normal that this is happening. At the same time, I don't have the feeling that the movies we are supporting or that we have on our slate are what the streamers are looking for. These are not films you find on the [bigger] platforms. So in that sense, there's still a niche — [the question is] to what extent that niche is getting smaller, to what extent people are after being at home for six months so used to streaming movies. But I still believe our films are strong enough to steer the curiosity of people to go and watch them in the cinema, because on the platform they won't find them.
Can you see opportunities to work with streamers?
On the production side, if we have the right project, I think we would produce with Netflix, produce for Netflix, with Amazon or with any other platform. Cinemas and platforms both have their purpose, and I think it will get to that. We are exchanging ideas, talking with them about that. If we can in another function support our filmmakers, it could be a positive thing.
Have you ever had the appetite to set up your own streaming platform, or contribute to the launch of a properly scaled European VoD platform?
It would be great, but we don't have the capacity nor the financial means to do that. We worked quite a bit in the past with Mubi, which was actually co-founded by a sales agent, Hengameh [Panahi] was an early partner in it. They're doing a great job, but obviously they cannot compete with Amazon or Netflix. It would need to be a big European initiative to create anything bigger.
What's the mood right now with your buyers? Are the fall festivals and cinema reopenings brightening their outlook?
On the one hand, everybody is happy that it starts again. I've talked to people who will come to Venice for the first time in years, because nobody — or very few people — will travel to Toronto.
At the same time, we said it before — the results in the cinemas for the time being with the restrictions are not that exciting. We can foresee the prices will drop, but if there's a strong interest in a film, I'm also sure the film will make its way into the market.
How is the production arm of The Match Factory — which you run with Viola Fügen — operating these days?
Viola and myself take the decisions together of what we do. We used the lockdown to read scripts, develop stuff, work with our filmmakers. We were lucky that we wrapped shooting of Malgorzata's film at the beginning of March just before the lockdown happened. We have two films that are postponed because they are Latin American projects: Christopher Murray's The Sorcerers and Francisca Alegria's The Cow That Sang A Song About The Future. We will try to get them off the ground maybe early next year.
Do you get creatively involved in a project as well as being the person who knows how to raise the finance?
I'm quite involved on the development side, the financing side, and the editing. I'm less involved in the physical production itself, I don't have the experience for that.
Your track record with auteur filmmakers speaks for itself. Do directors trust you implicitly to do right by their projects?
Whenever somebody asked me if I wanted to grow the company, my answer is always the same: I think what we're doing now, which is handling 20 movies a year [for sales] more or less and co-producing between three and five projects a year — this is a number where I have the feeling I can still be very close with the filmmakers. There is not a big hierarchy in the company. I have a great team and they were fantastic during the pandemic. Sometimes I had the feeling they carried me through it instead of me carrying them. But for filmmakers, it is important they have this personal relationship with you and I think they appreciate very much they're getting that from me, that they can call me whenever they need to talk.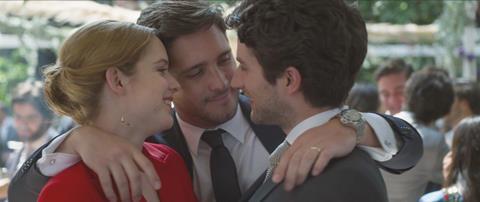 Does The Match Factory still have a strong connection to Pandora?
Reinhard Brundig of Pandora is still one of the shareholders in The Match Factory. We have a very close relationship with the other producers, with Christoph [Friedel], with Claudia [Steffen]. We're handling a lot of their movies, not all of them but a lot. But Pandora was never a shareholder in The Match Factory, and I was never a shareholder in Pandora. It's always been a relationship based on people and the people who brought us together were Reinhard and Baumi [who died in 2014]. There was never a contract signed, first-look deal or whatever, it was all borne out of trust. It is a people business. It's how we started this business and it's how we will continue working.
How much more complicated and challenging is the co-production model getting these days?
We know how to navigate that, but it is becoming more challenging. It's not easy anymore to raise these big budgets between six to eight million euros in Europe. Talking from the German perspective, television is not that interested anymore in supporting European arthouse movies. But we had a good experience last year with The Operative by Yuval Adler, which was a mix of American equity [via Teddy Schwarzman's Black Bear Pictures] and European funding. It was the first time we did that and something which will happen more and more in the future.
It's those mid-range projects that have also become challenging in the UK. Where did the US connection come from?
WME was involved in packaging it. The Operative was roughly $8m. With the cast we had attached and with the whole package, we could not have financed that completely out of the market. To raise $8m out of Europe was also tricky because we shot the film partly in Israel, partly in other places. So it worked quite well to have a substantial part of equity in it, but with the European soft money also.
How did The Match Factory library do during lockdown? Some sales agents say their catalogues have been a boon during lockdown, and you have 350-plus features, including the Aki Kaurismaki library.
There was an increased interest but at the same time we are talking very small numbers. It is nice to see that a library has a life but it's not a substantial net earner. The big streamers have no interest in these kinds of libraries so you work with smaller platforms here and there, which is nice and also important. You want these filmmakers to be out, to be seen, to be discovered, because otherwise how would you keep an audience? How can you educate or raise a younger audience if you're not making these movies available for them? During the lockdown, we had the release on Mubi in the UK of Pablo Larrain's Ema, and you could see on social media how much attention was on the movie, and how people were tracking it. For us, it was a positive experience to see that.
Is it true you used to be an actor? According to your IMDb profile, you have many German television credits from the 1980s and '90s.
No! Forget about the IMDb page. The problem is that the producer who works with Christian Petzold, his name is Michel Weber. And unfortunately, sometimes we are confused [as the same person]. I think it was [UK producer] Simon Field who said, "Oh Michael, I just discovered the movies of Angela Schanelec and Christian Petzold — congratulations!" "No, it was not me." In the industry, I've had two runs: I worked for 10 years at Bavaria and then I set up The Match Factory. I didn't do anything else. My first job in the industry was assistant to the head of sales at Bavaria.
Who did you look up to as mentors in the early part of your career?
My boss at Bavaria — Rosemarie Dermühl. She was very supportive to this young guy who had a couple of ideas. We basically set up a feature sales division from scratch and that was only possible with her support, and with the support of Thilo Kleine who was the head of the studio at the same time. Also, a couple of producers I've been friends with now for more than 20 years — Peter Rommel and Ralph Schwingel. And then obviously Baumi and Reinhard who were extremely supportive of me and also inspiring.
Where does your passion for filmic storytelling come from? Is that something you've always had?
Well, actually, no. I studied engineering and economics. I read my first script three months after I started the [Bavaria] job — it was the first script of Fatih Akin, Short Sharp Shock. I think at a certain point I had this idea that I would like to work in film and television, and that I would not like to work for a car company or something like that. And basically, Rosemarie Dermühl needed someone who would bring some marketing ideas or have a bit of an idea about controlling numbers as numbers became more important and this is why I was hired. Then suddenly I was the one who was acquiring the product. And maybe one could say I had a certain talent for that.
No need to look back and think, "If only I'd become an engineer".
Never.