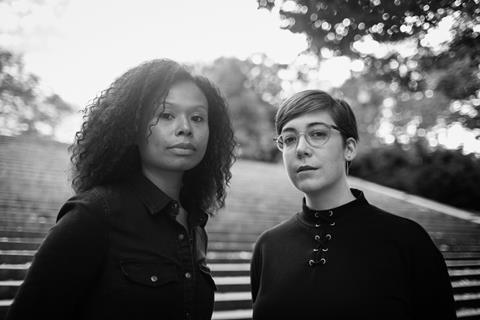 Many filmmakers have found themselves at the mercy of the Irish weather, but for the co-directors of God's Creatures, authentic skies and moody seas were central to the story that is set in a windswept fishing village in Kerry.
Saela Davis and Anna Rose Holmer's debut feature as a directing team centres on Aileen, played by Emily Watson, a manager at the local fish processing factory and the only one who is delighted when her son, played by Paul Mescal, returns home after a long absence.
Produced by Fodhla Cronin O'Reilly through her Nine Daughters production outfit, the film is based on a story by Cronin O'Reilly and Shane Crowley, who wrote the screenplay.
Irish directors Davis and Holmer joined the project about four years ago. "All of us felt that Aileen was someone we hadn't seen on screen before, and she deserved that full cinematic experience," says Holmer.
"There were themes that really resonated for us," adds Davis. "We met up with Fodhla directly after reading the script and had a day of just talking through all the characters and shared our connections to the script and really felt this creative kinship with Fodhla as a creative producer."
God's Creatures was developed with the support of Screen Ireland, BBC Film and A24. It is co-financed by A24, BBC Film, Screen Ireland and the Western Region Audiovisual Producers Fund/WRAP. A24 has worldwide rights.
'We spent a couple of years as a team developing it further before heading into production," says Holmer.
The duo make their joint feature directorial debut having worked together as writers on Holmer's 2015 film The Fits, on which Davis was also the editor. For them, the collaboration feels entirely natural. "It just kind of organically happened," says Davis. "It's a very intimate relationship that we have as directing partners. There's this free-flowing way that we work, and itt feels natural and good. History tells us that directing is a role of one. But for us, it is about being radical as well, and challenging the norms that have preceded us."
Watson and Mescal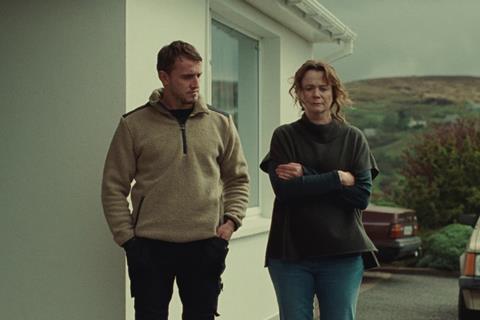 Watson was approached by the filmmakers in the knowledge that she was key to bringing Aileen's deeply complex character to life. "Emily was someone who we just kept coming back to in her proven capacity to move and draw you into the interior life of the type of woman [Aileen is]," says Holmer. "We wanted to connect to her, artist to artist, knowing that she would be an essential collaborator and leader in this process."
Mescal was cast just as his breakout project, the TV series Normal People was broadcast in 2020. Production took place in April and May 2021 in Teelin in the northern county of Donegal, although the story is set further south, in Cronin O'Reilly and Crowley's native Kerry.
The most demanding filming days were those working with the sea and tides. "We needed weather to be on our side," says Holmer. "But for this script, it meant grey whipping winds and rain. Those were the days we wanted to be outside shooting. And so those days just kind of became Herculean."
A highlight for the production was filming key scenes in a public house where local culture was embraced. "Having live music, musicians, dancing, even though it's a brief moment [in the film) was wholly joyful. Because at that point, [because of Covid-19 restrictions], we hadn't gathered in those ways outside of filmmaking for a long time. It felt like everybody was soaking it up."