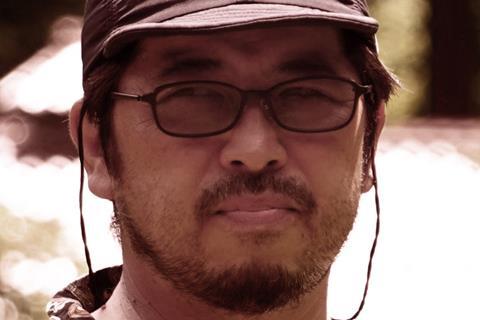 Japanese filmmaker Takashi Shimizu has been scaring audiences for more than 20 years with his unsettling brand of horror, most notably with his widely popular franchise Ju On: The Grudge.
It has been a lifelong pursuit, even disturbing his parents with a strange "death rattle" noise that would become the iconic sound of his ghoulish Grudge creations.
"My parents would scold me and tell me not to make that noise," Shimizu tells Screen. "I was a kind of contrarian child so when an adult tells me not to do something, I want to do more. Even then, I thought, 'Someday, I'm going to use this somewhere.'"
The writer, director and producer spoke to Screen at the New York Asian Film Festival (NYAFF) where he is set to receive the Screen International Star Asia Lifetime Achievement Award on Tuesday (July 19). He will also deliver a masterclass.
He discussed his latest feature Ox-Head Village, which is set to receive its North America premiere at NYAFF; the challenges Japanese productions faced during the pandemic; his inspiration for The Grudge; and how sci-fi and perhaps comedy will feature in his future projects.
You will introduce Ox-Head Village at NYAFF. What was the inspiration for the story?
This is the third film in a trilogy [after Howling Village and Suicide Forest Village]. In Japan, there's an Ox-Head ghost story that people tell and, in different versions of it, anyone who hears the story always disappears or they die so no one actually knows the story. I thought, "What if I could give this title some kind of meaning" so that's where the idea began. I then introduced the idea of these twins that feature in the story.
When was it filmed?
Last summer for about two months. Every year we shoot a film in the summer and then release it the following February.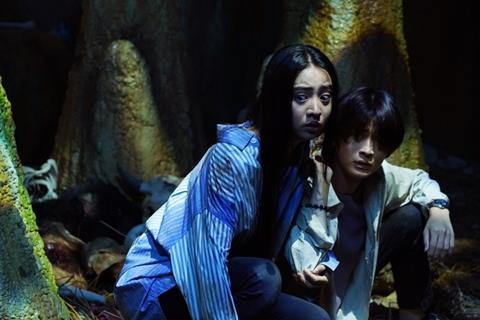 How was the experience of filming during the pandemic?
The film before this, Suicide Forest Village, was made when a lot of people in Japan were still in self-imposed lockdown [in July 2020] so everyone on set was nervous. But we were very careful to mask and sanitise, and not a single person come down with Covid. This meant making Ox-Head Village was quite a bit easier because I worked with the same staff. The actors had, by then, also filmed TV drama or features since Covid started so they were used to being careful and filming in that environment.
I was asked, "Is it really necessary to film a horror film immediately after Covid?," but because of the Covid experience, I brought in new themes like human destruction of nature and the idea of nature as kind of a destructive or dangerous force that fights back.
How has the pandemic been challenging for the Japanese film industry?
The Japanese film industry was not really supported by the government so when we were filming Suicide Forest Village there was really no guidance. Japan tends to be slow to act compared to other countries so there was really no rulebook for filming. The producer and I started creating a rulebook, based it on people's experiences. Other productions who saw this asked us to come and give a talk and tell them how we did it.
How does it feel to receive a lifetime achievement award here in New York?
I'm honoured but also a little embarrassed because I still thought of myself as kind of young but I am now 50. When someone says "lifetime achievement" it makes me aware of the fact that I'm getting older but I've made quite a number of films and, looking back, they're mostly horror.
Talking of looking back, can you recall how you first came up with the idea for the massively successful hit Ju On: The Grudge?
I had several scary stories that I wanted to film but I didn't have enough time or budget to film all of them as features and if I linked them together it would be an omnibus series of shorts, which I didn't want to do. I then thought of Dekalog, the Polish series of 10 one-hour episodes, which includes different relationships that you come to realise have a connection. So, using the structure of Dekalog, I set about putting these shorts together like a puzzle. I thought, what if there there is a curse and when you look at it as a whole, it's related to this one house.
Where did the idea of the disturbing, now iconic, death rattle noise come from?
When I was a child, I would make that noise sometimes. My parents would scold me and tell me not to make that noise. I was a kind of contrarian child so when an adult tells me not to do something, I want to do more. I thought, "Someday, I'm going to use this somewhere." Because it's not a word, I thought it would be something that would be more universal.
Have you filmed or are you working on a new film?
I've actually finished shooting a film and we're now doing the effects and adding the music. I can't talk about it because I haven't announced it in Japan but what I can say is that it's maybe a new series that follows the Village series. I mean, there is horror, but the next one has some strong sci fi elements.
You made a film of family fantasy story Kiki's Delivery Service. Do you have plans to make more non-horror films?
I've planned before to shoot comedies but I am a director whose work is based on commercial film so I made more horror films. Maybe it's my fate. But, in my mind, fear and laughter are quite similar so maybe a comedy about a horror director who wants to film a comedy but can't… and a horror film about a comedy director who wants to film a horror but can't.
It would be interesting if I told a film company that I was going to make a horror movie but, when they get the finished product, it's a comedy. If I had two years left to live, I'd do it.
What scares you?
Producers.