Tahar Rahim, star of The Looming Tower, tells Screen why his role as real-life FBI agent Ali Soufan is in line with his determination to choose projects that defy expectation.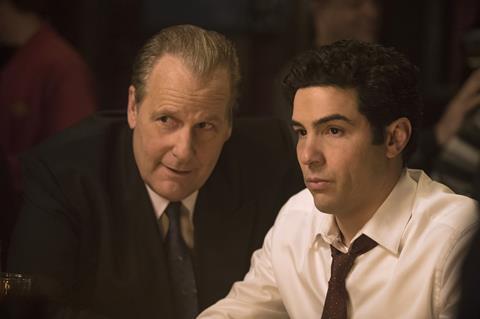 Tahar Rahim had been keeping his distance from Hollywood since breaking out in Jacques Audiard's A Prophet nearly a decade ago. He wanted to avoid being typecast in the clichéd terrorist roles that came his way. But when he was approached to play former FBI agent Ali Soufan in Hulu drama The Looming Tower, Soufan's own advice carried particular resonance.
"He said, 'OK, if you don't get this part you'll not have the right to complain any more if you only get terrorist offers,'" says the French-Algerian actor down the phone from a freezing Toronto, where he is wrapping production on an untitled drama from Lone Scherfig.
Showrunners Alex Gibney (who also directed the opening episode) and Dan Futterman had set up an early call between Lebanon-born US resident Soufan and Rahim, in an effort to convince the actor to take the role of the agent who doggedly pursued al-Qaeda operatives in the run-up to 9/11. "After I talked to him I said, 'OK, I'll do it,'" says Rahim.
The actor's preparations for his first major English-speaking role included listening to the audiobook of Lawrence Wright's Pulitzer Prize-winning non-fiction book The Looming Tower: Al-Qaeda's Road To 9/11. He also met many times with Soufan, who became a friend.
"I was totally unaware about what happened before 9/11 between the two houses [CIA and FBI] — the miscommunication," says Rahim, of one of the central tensions ofThe Looming Tower. "I didn't even know there was someone like Ali Soufan fighting against al-Qaeda people to save his country."
Rahim spent many hours with Soufan and his family, often just observing. "I found him to be full of beautiful values — respect, family. He's totally devoted to his work, and he loves his country — and when I'm talking about country, I'm talking about America."
Soufan emigrated to Pennsylvania with his family from Lebanon when he was 14. He relocated to New York after quitting the FBI in 2005.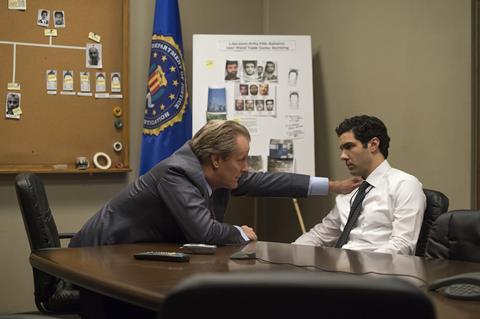 Rahim also spent plenty of time getting his English-language skills up to speed. Until he signed on to the mini-series, his ability amounted to a patchwork of words and phrases picked up from school, watching TV and listening to music as a youngster growing up in the northeastern French city of Belfort. "I was coached every day for two months," says Rahim, who now speaks English fluently. "I had two to four hours every day in English — and even in Arabic, because I don't know Lebanese."
Jeff Daniels stars alongside Rahim as John O'Neill, Soufan's mentor and hard-charging former FBI counter-terrorism ace who subsequently left the Bureau and was caught up in the attacks while serving as head of security at the World Trade Center. The first time Rahim met Daniels was at the Hulu Upfronts, where they presented to 4,000 people.
"When you have someone as good as him in front of you, you follow, you listen. It's more a question of reacting than acting," says Rahim.
Intellectual battle
The Looming Tower shot in New York, Johannesburg and Morocco, and wrapped in November 2017. Besides its riveting depiction of internecine warfare between the FBI and CIA, a particular standout is an interrogation scene in which Soufan dismantles Osama bin Laden's hubristic bodyguard Abu Jandal. It is played as an intellectual battle for the soul of Islam, without any threat of violence.
"In 10 minutes, if you don't know the difference between a terrorist and a Muslim, you're going to have an answer," Rahim says of the writing in that sequence.
The actor is enjoying the mix of characters that have occupied him recently: Judas in Garth Davis's Mary Magdalene ("I would love to work with Davis again"), a New York-based ex-con restaurateur in Scherfig's feature, and a gambler in love in Marie Monge's Cannes Directors' Fortnight selection Treat Me Like Fire.
"Now I'm trying to find people who are lighter, with more colour," he says breezily. "I've done a lot of the drama. Maybe half of the movies I've done I'm not talking too much. I'm silent, everything vibrating inside. And I'd like to do larger-than-life characters, or funny. I'd like to go in that direction, but it's not easy to find."