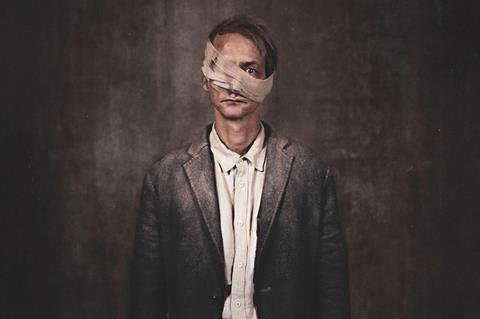 Creating a whole universe for a low-budget debut feature is not an easy task. But Danish writer-director Jonas Kærup Hjort was ready to challenge himself creatively and logistically with his feature directorial debut, The Penultimate.
The film is a Kafkaesque-tale of a water-meter-reading clerk, played by Joen Højerslev, who becomes trapped in a strange building, facing an endless maze of obstacles. It has its world premiere on Friday November 20 at Estonia's Black Nights International Film Festival in Tallinn and is also screening in December at CPH PIX in Copenhagen.
Kærup Hjort says making the film "has been a huge process. We were aware of this mountain to climb from the beginning."
One of the first major hurdles was finding the right location for the strange building that dominates the story. Kærup Hjort searched abandoned buildings and explored the possibility of creating everything in a studio. Then he found a photo on the Internet of a water tank in Copenhagen that was no longer being used by the city government.
"It was like being in another world, I've never seen anything like it," the director says of his first visit to the tank. Luckily, the city loved the idea of the tank contributing to a cultural use, and let the production shoot there for free, also letting them adapt the space with walls as needed. In all, about 85% of the film was shot in the tank.
Rikke Tambo Andersen is producing The Penultimate throgh her Copenhagen-based company, Tambo Film. She met the director when she was studying at the Super16 film school at the same time he was at the National Film School of Denmark. Tambo Andersen was drawn to the bravery of his graduation short, In A Month. "His style was something I also knew I would want to work with, it's so unique and particular. You have to have a certain mind and determination to make those kind of films."
She says the water tank was one "great solution" for their tight budget; two other interior scenes were shot in a studio they could borrow for a weekend.
Breaking out
The idea was nearly fully formed when he told Tambo Andersen about it. "I could see why Jonas was doing it, I could see where it came from, I could see the humour and absurdity."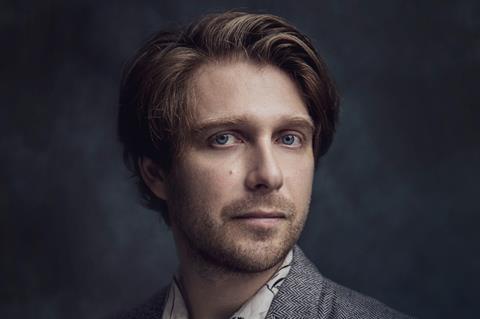 Kærup Hjort says the themes of the film have been ideas he has been in some ways confronting his whole life – "I have this hypersensitivity, my senses are always in overdrive. I don't want to go to the mall – all those sounds push on me and I Get this notion of being trapped. So that sensation of feeling trapped is an existential condition that I live with, so I've been making stories of people being trapped and wanting to break out."
The project was initially backed by the Danish Film Institute's New Danish Screen – which is known for supporting unique new voices. Even though the film was always envisioned on a modest budget, Tambo Andersen knew they might need more funding because it was "making a universe from scratch," so she recruited Gary Cranner of Chezville in Norway as a co-producer (they met on EAVE and again at Haugesund) who could bring on the Norwegian Film Institute and the Zefyr fund. They shot exterior scenes in Jutland and could tap into the West Danish Film Fund in that way. The total budget is about $1.17m (€1m).
Kærup Hjort said, "I knew that this film had high ambitions we were making a film that would look like €3-4m but cost €1m."
He hired DoP Jacob Sofussen, who the director had met and worked with in film school; the production designer was one of the most experienced people on the team – Sabine Hvild who recently worked with Thomas Vinterberg on Another Round.
The team carefully thought about the approach for each scene. "We did a visual and narrative analysis of every scene – with the production designer and cinematographer, we decided the core of every scene. It was almost like we edited the film before we shot it."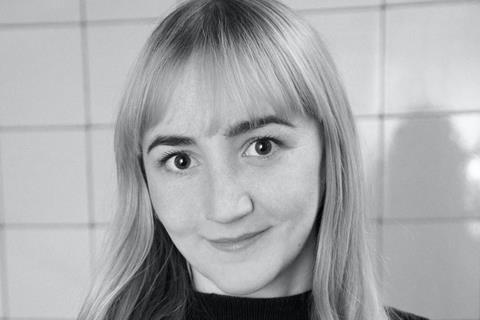 That attention to detail has already paid off even before the world premiere – The Penultimate shared the Screen International Buyers' Choice award at MIA's C EU Soon works-in-progress showcase in Rome in October. Since MIA, TVCO has come on board for international sales.
Tambo Andersen said she learned a lot from this unique film production, "this is my second feature and it's so different from any other ways I've been working. You really need to think differently when working with these type of films –with sales, distribution, financing. I like to challenge the conventional and I like it when my directors do too."
They are both excited for a physical premiere in Tallinn. Tambo Andersen said, "I'm excited to see what the reactions are when the film gets out in the world. People are saying we haven't seen anything like this before, especially in Danish film."