Ahead of Borg/McEnroe's world premiere as the first Swedish film to open Toronto International Film Festival, Wendy Mitchell talks to its creative team about diving into the psyches of two sporting icons.
Janus Metz has not made a typical sports movie in Borg/McEnroe, "It's really an existential drama," the Danish director explains.
"It's not a heavily plot-driven film in the vein of Rush or something, it's more of a character piece." And what characters they are: two of tennis's greatest figures, the tempestuous American John McEnroe and the cool, controlled Swede Björn Borg. The film follows their individual lives and 'fire and ice' rivalry, culminating in the 1980 Wimbledon men's singles final, still regarded as one of the game's greatest matches.
Metz was not a huge tennis fan growing up, but connected with Ronnie Sandahl's script immediately. "It's a story about two people who drive themselves to the edge and beyond to achieve a sense of belonging and fulfilment," observes the filmmaker, who also saw similarities to his acclaimed 2010 Afghanistan war documentary Armadillo — themes of "young men on the edge and their journey of transition".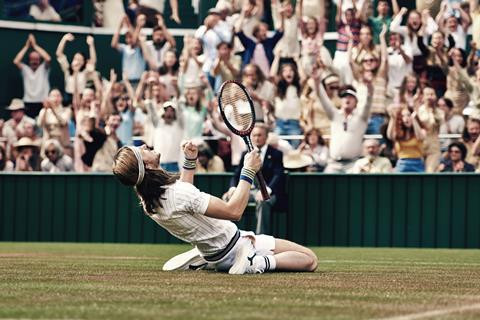 For Sandahl, the story he wanted to tell "has always been about rage. Two boys from two different cultures, both driven by rage, who learn to channel it in two thoroughly contrasting ways. Björn locks his feelings away and becomes 'Ice Borg'; John acts on every single emotion and becomes 'Superbrat'. This makes them not only each other's opposites, but also each other's mirror reflections."
The film's journey started with the two producers, Fredrik Wikström Nicastro and Jon Nohrstedt of Stockholm-headquartered SF Studios. Wikström Nicastro, who is also SVP of international production at SF, realised in 2013 that Borg was "one of our biggest icons in Sweden, and there hadn't been a film about him".
The pair hired Sandahl to research Borg's life. At the time, he was more of a journalist and author (although he later became a director himself with 2015's Underdog). Focusing on the idea of how the two rivals fuelled each other, Sandahl started writing in 2014 and, by mid-2015, had a script in shape to show directors.
The producers were impressed immediately when they met Metz, the Danish director who burst onto the international scene in 2010 with Cannes Critics' Week winner Armadillo and had also moved into bigger-budget fiction on the second season of US TV series True Detective.
"Because of his documentary background, he has a closeness to the characters," Nohrstedt says. "We are right in the faces of these characters, we are inside of them instead of beside them."
With Metz coming on board, Wikström Nicastro explains the film was put together in "traditionally Scandinavian fashion" with the local film institutes (Sweden, Denmark and Finland) providing finance, as well as the regional Nordisk Film & TV Fond.
Borg/McEnroe was originally envisioned as a $4m-$5m project but Sandahl's script received such a strong response from agents, actors and the marketplace that it grew into an $8m film, Wikström Nicastro explains.
Pre-sales covered that extra budget, and SF International's Anita Simovic and team have sold the feature to more than 150 countries ahead of its Toronto launch.
The film shot for a total of 40 days, with seven of those spent recreating the Wimbledon final scenes at a stadium in Prague. The Czech capital — where half of the production was shot — was chosen for the country's 20% tax rebate and solid filming infrastructure, as well its many sites that could serve as 1980s locations. The production also visited Sweden and Monaco, and the second unit shot for a day in London.
First serve
And what of Messrs Fire and Ice themselves? Wikström Nicastro explains that their representatives were approached at script stage, but ultimately the sporting icons decided not to be officially part of the project. Still, they were kept in the loop and each read the script (as of press time they have not yet seen the film).
While Borg/McEnroe is based on their real stories, Sandahl also knew he had to take some artistic licence to get under the skin of the two men. "If you don't have the guts to do that as a writer, then you don't have a drama, you have a cinematised Wikipedia page," he says.
Sverrir Gudnason and Shia LaBeouf were the two actors stepping into these super-sized tennis shoes. Gudnason is a Swedish actor (of Icelandic heritage) with a rising profile in Nordic films including Monica Z, Gentlemen and A Serious Game, while US star LaBeouf has made a name for himself both on screen (American Honey, Transformers) and off.
Despite his colourful reputation, the producers are proud to say LaBeouf "wasn't troublesome at all. He was very collaborative." They add that Gudnason, who looks eerily like Borg in some shots, "gave 110%" and was brave enough to take on Sweden's top living legend.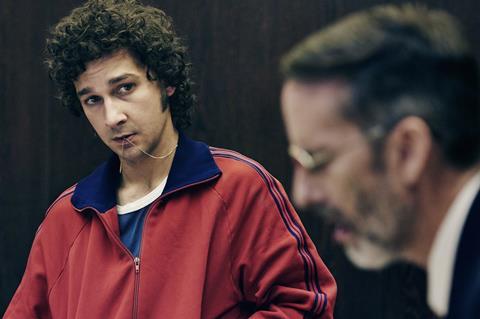 Each actor has a distinct way of working, as Metz discovered. "Sverrir likes to talk, to try to understand every scene and feel it in his belly," says the director. "He slowly builds his way. Whereas Shia tries to be in character and build up a lot of energy that gets unloaded on the first couple of takes." Gudnason and LaBeouf did their own character work and preparation, including months of very physical tennis training, before the shoot. "They kept a little away from each other to serve the purpose of the film," Metz explains.
Part of LaBeouf's method was to "insist that Sverrir had the better hotel room and he got picked up first for transport," Metz reveals. "For Shia, it was also important to treat Sverrir like this character he was chasing. He wanted to be the prince trying to overthrow the king."
The king himself became involved in the film as a stage parent, when Borg's son Leo, now 14, was cast to play the younger version of his father. "Leo is one of the greatest gifts we came across in the process of making this movie," Metz says. "He brings such authenticity — Björn's story is in his blood, and in his eyes. Shooting with Leo almost felt like shooting scenes in a documentary — it's the living history of his dad."
Remarkably, Leo was cast after responding to an open call for sporty youngsters (he did not know he was auditioning to be in a film about his father). "We trawled the country for an alternative because I was scared it was going to be perceived as a gimmick, but he was the best," says Metz, who was keen to show Borg some of the scenes they had shot with his son. "We're showing in the film that Björn as a kid had a lot more anger and things in common with John. He was very emotional and expressive — he got thrown out of his tennis club.
"I wanted to show Björn some of those scenes of Leo losing it, and I asked him, 'Was it that bad?' He laughed and said, 'Yeah, that's exactly how it was.'" Metz recalls. "He was proud of Leo and he was also moved by the experience of seeing the set that was a perfect reconstruction of his childhood bedroom."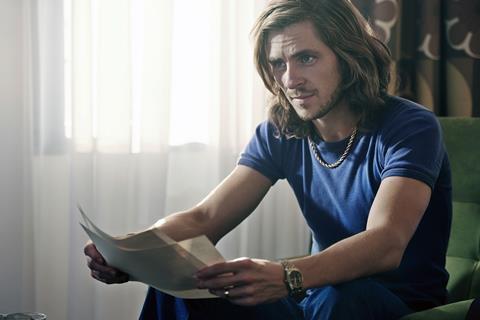 Sporting challenge
As much as the film is about the mentality of Borg and McEnroe, the tennis also had to look absolutely authentic. "We put a lot of effort into making the tennis look amazing," says Nohrstedt. "Recreating Wimbledon and the tennis was one of the big challenges of the production."
Metz adds: "We've chosen to treat that 1980 Wimbledon final almost as a film within a film" during the third act. "We had to work for six months choreographing the tennis sequences like dance moves."
The tennis scenes also required lengthy post-production: the feature spent months in post from October 2016 until the final days before Toronto, with two editors — Per Sandholt and Per K Kirkegaard — working in parallel.
Metz was open to the opportunities of the story shifting during the edit. "What became clear in the editing was that it was more of a two-hander," he says. "Borg's coach [played by Stellan Skarsgard] and fiancée, and McEnroe's dad, feature as characters in the movie, and at one point I thought it could turn out as more of an ensemble piece. But it is really a story about Björn and John."
As a Dane, Metz does see a "Scandinavian quality" in the finished film. "In Hollywood, they could have written a different plot-driven type of film, more heroic, more externalised," he says. "Whereas this is in the Scandinavian film tradition. It is diving into deeper character drama and existential drama. That's where the script came from and that's what we were all interested in doing."
Factfile: Borg/McEnroe
Budget: $8m
Producers: Jon Nohrstedt and Fredrik Wikström Nicastro for SF Studios
International sales: SF International, international@sfstudios.se
Partners: Film i Väst, SVT, Nordisk Film, Sirena Film, Yellow Film & TV
Financiers: Swedish Film Institute, Nordisk Film & TV Fond, Danish Film Institute, Finnish Film Foundation, DR and YLE, Creative Europe Media
Key distributors: Nordisk in Scandinavia (opens in Sweden on September 8), Neon (North America), Curzon Artificial Eye (UK, September 22), Hualu (China), Lucky Red (Italy), A Contracorriente (Spain), Phoenicia (Middle East), Cineplex (Latin America), Pretty Pictures (France), Vendetta (Australia and New Zealand)