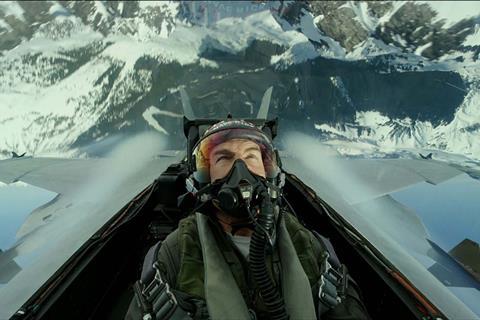 The future of cinema­going will be top of mind when exhibition and distribution executives convene at CinemaCon in Las Vegas (April 25-28) in what will be the convention's first proper in-person spring gathering since pre-pandemic 2019. Unlike previous iterations of CinemaCon (which was cancelled in 2020 and postponed to a stripped-down event last August), the main topics of conversation will not centre on the latest developments in popcorn dispensers, projection technology and luxury seating but the viability of an art form that has entertained people for more than a century.
The landscape has changed almost beyond recognition after a near-catastrophic two years during which Covid‑19 ravaged the industry. The closure of cinemas for, in some cases, up to a year and the desperate financial challenges faced by many chains has compounded the existential threat posed by streaming.
The result was a huge reduction in the exclusive theatrical window in 2021 and a focus among studios' giant parent companies on reaching consumers directly. New priorities have surfaced as corporate realignment builds a roadmap into a future where legacy business and hier­archies are no longer guaranteed. At time of writing, the dust was far from settled around the $43bn Warner Bros Discovery merger, which has already resulted in the exit of multiple executives including Warner Bros Pictures Group head Ann Sarnoff and her boss, WarnerMedia CEO Jason Kilar.
As more streaming platforms launch and scale up, there has never been such a proliferation of content as there is today. The way it is consumed has changed forever and as the pandemic appears to be on the wane across much of the world, the question, not just for Cinema­Con attendees but stakeholders in film festivals and physical production among other sectors, is where are the opportunities within that equation?
The $1.9bn and $700m+ global box-office successes of Sony's Spider-­Man: No Way Home and Warner Bros' The Batman, respectively, have shown that audiences are willing to return to cinemas en masse for exclusive theatrical releases they cannot get at home — yet. That has instilled confidence in studio and exhibition leaders as more tent­poles line up for the rest of the year. Assuming there are no worrying Covid-19 surges that will bring further delays to tentpoles, the 2022 release calendar is populated with the likes of Top Gun: Maverick, Jurassic World: Dominion, Lightyear, Marvel Studios sequels for Thor, Doctor Strange and Black Panther, Minions: The Rise Of Gru and the long-awaited second Avatar.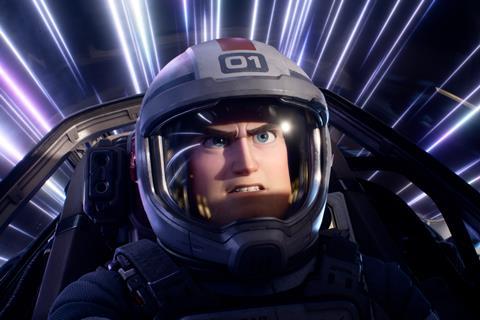 Window shopping
While this all looks very promising, audiences now know they do not have to wait so long before a major new release comes to their home screens. Prior to the pandemic, it was common for films to play only in cinemas for anywhere from 75 to 90 days, even 120 in some cases. Now the new normal is anywhere from 17 to 45 days and each studio has devised its own windowing strategy.
Universal Filmed Entertainment Group (UFEG) was first in 2020 when it released Trolls World Tour day-and-date theatrically and on PVoD. That ruffled feathers at the world's largest chain AMC Theatres, which eventually came to the table when UFEG announced Universal and Focus Features releases would play for 17 days exclusively in AMC cinemas before the studio had the option of taking the film to PVoD, at which point it could remain in cinemas if the parties desired. Similar revenue-share deals between UFEG and other chains followed when it emerged that films opening on $50m or higher would remain in cinemas exclusively for 31 days; the strategy has become UFEG's standard.
Every studio has followed suit in some way or other. Warner Bros films in 2022 get 45-day theatrical exclusivity after the controversial day-and-date theatrical/HBO Max strategy of 2021. Many Paramount releases get 45 days of exclusivity in cinemas before they go to Paramount+ and transactional home entertainment prior to heading to Epix. Paramount+ will become the exclusive pay 1 TV window starting in 2024 once the Epix deal expires.
Sony has largely held out and stuck to exclusive theatrical windows, although it has pushed some titles to PVoD and struck a pay 1 deal with Netflix. Crucially, Disney, Holly­wood's biggest film company that under CEO Bob Chapek has realigned itself to be in service to Disney+, has taken a mixed approach. Depending on the title, some films receive exclusive theatrical runs, others go day-and-date in cinemas and on Disney+, or go straight to the platform either for no additional cost to subscribers or for a surcharge.
A dynamic shift
The mood among exhibitors has changed from one of stubborn defiance to a realisation they no longer hold the cards. Executives who have battled lay-offs and closures are seeing the logic in maximising revenues from a three, four or five-­weekend exclusive run when a film is most in demand before its appeal wanes.
Distribution executives have been heartened by the success of Spider-­Man: No Way Home and The Batman. They also tend to think windowing will settle down and there will be no more drastic shrinking for the foreseeable future. What will be telling is whether audiences turn up not just for the 'masks and capes' — as a report from analysts Moffett­Nathanson on Cinemark, the third-largest chain in the US behind AMC and Cineworld-owned Regal, put it — but for everything else.
"While it is hard to make any concrete conclusions from [2021] box office, we do think breaking the market down into different genres paints a worrying story for a box-­office recovery back to pre-­pandemic levels," the report noted, adding: "Superheroes and action movies combined were consistently generating around 40% of the box office but this jumped to 53% in 2021. Horror is another genre that has taken share by effectively targeting younger adult moviegoers. In contrast, family and animated titles hovered around the low 30s share on average from 2016-2019 but fell to only 20% of the box office in 2021."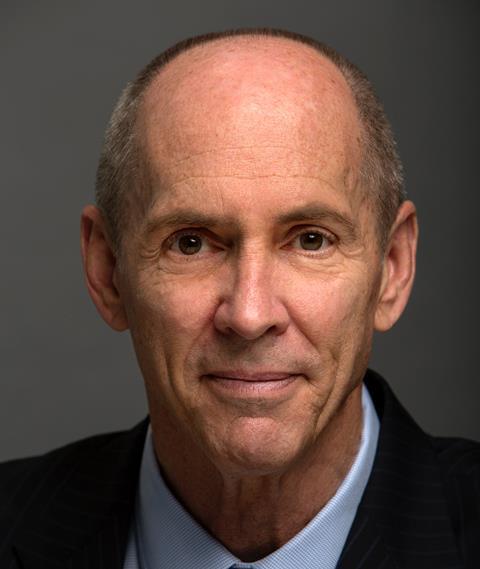 That said, studio distribution leaders live in hope that they have the goods for the theatres. Like everybody else, Chris Aronson, Paramount's president of theatrical domestic distribution, marvels at the recent superhero successes and knows his studio has potential winners such as family title Sonic The Hedgehog 2 and Cannes-bound summer release Top Gun: Maverick. Aronson is not getting carried away though, and wants to see more before he makes any sweeping statements about the return of cinema­going. (April 25 update: Since the publication of this article Sonic 2 opened on $72.1m in North America and currently stands at $145.8m. Worldwide box office is $287.8m.)
"What has been missing is a full and robust release schedule," he says. "When we have that, we'll be able to figure out where we are in reality compared to 2019 and prior to that, figure out if we have the same movie­going universe we had in 2019, or we've lost a segment of the movie­going public. Is that 3%, 5%, 15%, 20%? We won't know until we get deeper into this year."
It will not be too long before the "cadence of a fully stocked summer release schedule", as Aronson puts it, returns, although nobody is expecting a bounceback to 2019 levels just yet. According to Comscore, North American box office last year reached $4.56bn, which was double that of the $2.28bn recorded in 2020 but still approximately 60% behind 2019's $11.4bn haul. Similarly, global box office last year reached $21.3bn, nearly dou­ble 2020's $11.8bn haul but still only half of 2019's $42.3bn total. For 2022, data insights company Gower Street Analytics is projecting global box office of $31.5bn, based on Q1 actuals and its forecasts for Qs 2, 3 and 4.
Many in distribution say the onus is on exhibitors to get creative, prioritise the need to upgrade and provide picture palaces that champion content from studios and other distributors, and compel audiences to return in droves. It is easier said than done for theatre chains that have gone through financial shock, but that is the roadmap many believe will pull exhibitors through to the other side.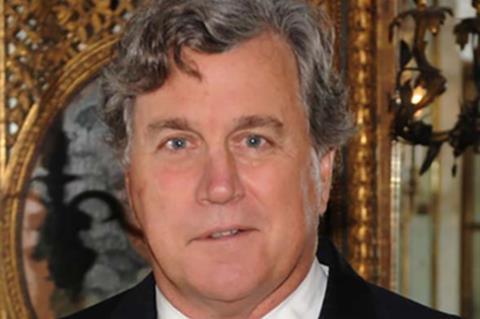 Tom Bernard, co-founder and co-president of Sony Pictures Classics, is one of the most vocal advocates of cinemagoing in the business. While he and partner Michael Barker put a hold on some releases during the pandemic, they exploited their storied catalogue of films. It was a "problematic" time, yet his heart and head remain firmly rooted in the cinemagoing experience.
"Theatrical-first always is the way we go because we feel if you don't brand the movie in the theatres it disappears," Bernard says. "Movie stars are made on the big screen, not in the stream… I don't think you see the kind of lasting effect you see with movies that go exclusively theatrical or day-and-date. It's like the straight-to-video movies back in the day."
Tech savvy
In order to thrive, Bernard says cinemas need to embrace tech­nology and become more proactive at reaching out to their audience as live event, sports and music businesses do through years of data collection, which enables them to target customers in a compelling manner. He tips his hat to exhibition giant AMC Theatres and its outreach efforts, loyalty programme and streaming platform AMC Theatres Video On Demand. "They learned how to do that because the streamers have to reach the audience, they've got to come to you and that is the new way you do business — you come to your audience, the audience doesn't come to you.
"A lot of the art theatres are putting together film clubs similar to the one at AMC," Bernard continues. "They're computing the tastes of the various audiences through the data so they can reach out if someone likes sub­titled movies or a Downton Abbey -type film for an older audience. That's going to bring movies back in a big way and it's just beginning. Once the audience realises it's safer to go to a movie than a bar during the tail-end of the pandemic, you're going to see more people come back."
Besides creative ways of attracting audiences and programming alternative content, cinemas can also deploy variable and dynamic pricing. Robert Fishman, an analyst at MoffettNathanson who co‑authored the report on Cinemark, believes streaming heralds an ongoing decline in cinemagoing. But that is not the same as predicting the end of cinemas and he still believes there is a big place for tentpoles going forward.
"Movie studios and exhibitors need to react to the evolution of the moviegoing experience. [That] can mean a lot of different things," notes Fishman, who says exhibitors should experiment with variable pricing. "[Discovering] what the pricing sensitivity is in today's moviegoing world should only serve to their benefit."
Cautious optimism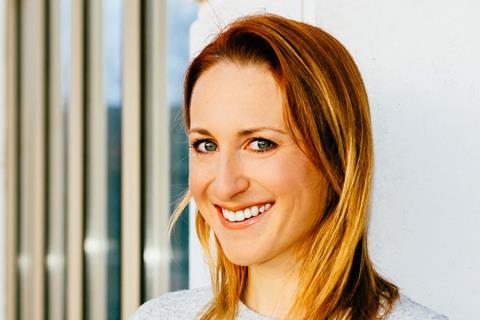 Jackie Brenneman, EVP and general counsel at the National Association of Theatre Owners, which hosts CinemaCon, is predictably far more bullish about the prospects of theatrical distribution and cinema­going. Brenneman is looking out for the first big family hit of the year and says of the exhibition community, "There's cautious optimism but I think that mood is going to shift dramatically in the coming months."
She also cites the fact approximately 1,000 out of 42,000 screens in North America have closed. While that is still a large number and she anticipates more closures, it is considerably below the "wide-scale attrition" that was feared in the last two years.
Brenneman was integral in pressing the US administration to push through the $2.7bn aid package for smaller and mid-sized theatres and lobbied for wider industry relief that benefited the largest chains in the form of tax relief, loans and a removal of the prohibition on state grants to publicly traded companies. She is also president of The Cinema Foundation, a new donor-supported non-profit to promote careers, diverse workforces, charity work and establish a research and data division. "The industry seems to rely on homogeneous data," she observes. "It's incomplete and we need to be telling our story better. We will be using data to inform how we build all our programmes."
A lot depends for now on the content coming the way of exhibitors, and executives such as Paramount's Aronson are particularly enthused when they look to the summer and beyond. The 2023 line-up includes new instalments of Indiana Jones, John Wick, Mission: Impossible, Fast & Furious, Aquaman, Avatar, Transformers and Dune as well as Dungeons & Dragons and Barbie.
Of course these are all highly marketable brand names. The hope is 2022 and 2023 releases that are not aligned with a franchise or brand will also find a way to cinemas and prosper, such as action titles Beast starring Idris Elba and Samaritan starring Sylvester Stallone; Whitney Houston biopic I Wanna Dance With Somebody; a new version of The Color Purple; and the torrent of festival hits and awards contenders.
It will not be a walk in the park. As one leading Hollywood distribution executive says, "I feel optimistic. We have a long way to go before we get to any sense of normality. Clearly people will still go out to watch tentpole movies. I question whether we will get them for mid-sized movies."
Brenneman believes cinema­goers will relish returning to a communal setting where they can enjoy all types of storytelling. "We're seeing a massive return to a traditional distribution strategy and that's going to lead to strong growth in theatrical," she says. "There are still post-­production Covid delays but once we're through it, there's a lot of content ready to be released. We believe the model works and audiences desire to go to the theatre despite all the other options out there."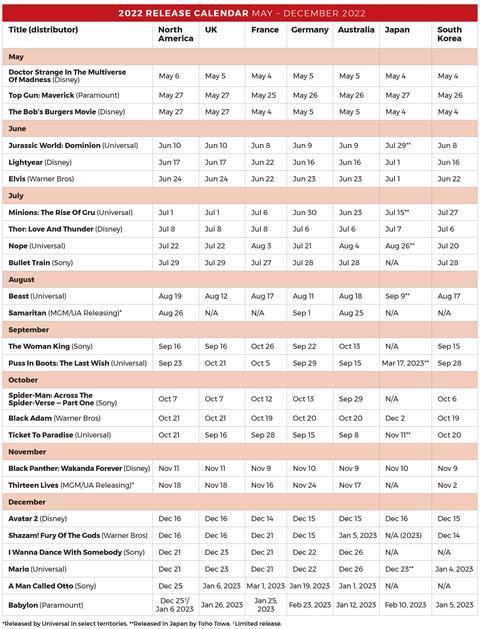 Click top left to zoom in