Dir/scr: Shane Meadows. UK.2006. 104mins.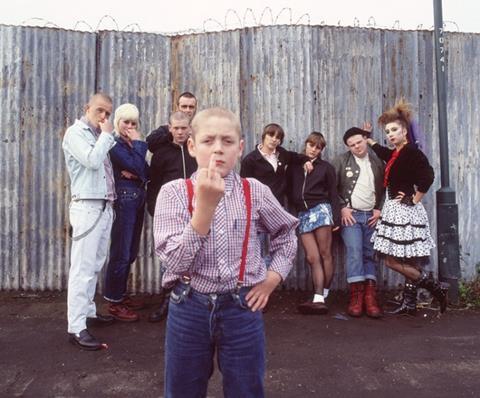 After the disappointments and caveats surrounding his last two features, writer-director Shane Meadows returns to the peak of his powers with This Is England, a provocative journey into the disenfranchised underbelly of Thatcher's England duringthe 1980s. A film that darkens from warm humour to stark terror as it explores racism, jingoism and a nation's fractured sense of its own identity, this isone of Meadows most fully realised projects and boasts some blistering performances.
This Is England is a truly complex and challenging report on the state of the nation
An uncompromising film that will earn critical approval and leave audiences with food for thought, This Is England should prove a strong arthouse attraction in the UK with international prospects on a par with approachable Meadows features like TwentyFourSeven (1997). UK distributor Optimum has the film pencilled in for an April release next year after its Toronto premiere.
Initially, This Is England appears to be a return to the beautifully observed, heartwarming comedy of Meadows early work as we come to know 11-year-old Shaun (Thomas Turgoose). Shaun's father has been killed during the Falklands conflict but the stroppy, put-upon youngster finds a supportive, surrogate family in a gang of harmless older skinheads who befriend him. Soon, he has shaved his head and adopted their uniform of Doc Martens, drainpipe jeans and a Ben Sherman shirt.
Everything changes when the gang is joined by the magnetic Combo (Stephen Graham). Straight out of prison, Combo doesn't just wear the uniform of the skinhead, he has a passionate belief in the political agenda of National Front. Misguidedly believing that he is honouring his father, Shaun is drawn to Combo who turns increasingly violent and psychotic in his racist actions.
Meadows has always had an ability to bring out the best in his performers and This Is England is no exception. Thomas Turgoose is a complete natural; astonishingly believable and endearing as Shaun, his eyes follow every action, his cheek and daring expertly reflecting the inner anger raging since his father's death.
Stephen Graham is simply mesmerising as Combo and the power of Meadows film lies in the fact that he is not treated as a monster. His actions are appalling and his mere presence can be terrifying, but Meadows also allows him some powerful scenes that reveal the character's inner anxieties and emotional neediness. He is disturbingly human in his irrational swings from viciousness to vulnerability.
This Is England may be about one boy's experiences and ultimate rejection of racism but it is also a wider reflection of issues within a country divided by Thatcherism and supposedly united behind the victory in the Falklands in 1982. Montages of Falklands television coverage, fashion trends and pop music icons paint one picture of a country that was also facing mass unemployment, social unrest and an uncertain sense of what Englishness meant in an era of multiculturalism.
The soulful soundtrack, evocative images and subtle shifts in mood between love and hate, warmth and fear all combine to make This Is England a truly complex and challenging report on the state of the nation.
To sign up for Screen's weekly Reviews Newsletter with all the week's new releases, international openings and full festival reviews delivered free to your mailbox every Friday, please clickHERE.
Production companies/backers
Warp Films
Big Arty Productions
EM Media
FilmFour
Optimum Releasing
Screen Yorkshire
UK Film Council
International sales
The Works
UK distribution
Optimum Releasing
Executive producers
Tessa Ross
Peter Carlton
Paul Trijbits
Kate Ogborn
Will Clarke
Hugo Heppell
Producer
Mark Herbert
Cinematography
Danny Cohen
Editor
Chris Wyatt
Production design
Mark Leese
Music
Ludovico Einaudi
Main cast
Thomas Turgoose
Stephen Graham
Jo Hartley
Andrew Shim
Vicky McClure