Andy Williams sang that Christmas was "the most wonderful time of the year." But actress/director Paprika Steen knows better.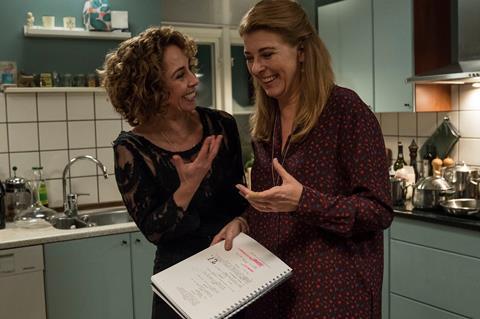 Paprika Steen's third feature as a director, That Time Of Year (which premieres at TIFF on Sept 7 and is sold by TrustNordisk) is set in one family house in one crucial day – Christmas Eve into Christmas Day – when an extended family gets together for yuletide "bonding": criticising each other's recipes, re-opening at old wounds, and confronting looming disasters.
So it's not a Christmas film about Santa Claus. "It could have been midsummer or Thanksgiving, it's not really about Christmas itself, it's about that day of the year when family comes together," Steen explains of her motivation.
"I am interested in psychology, in how we interact with each other. There are no taboos left in the world, but in the family there are taboos, there is, we compete, we let our children compete. I don't know where we get this brain from," she says with a laugh.
Steen came up with the shape of the film, and some specific ideas (not all autobiographical, she insists!) and then hired with playwright Jakob Weis to wrote the script.
She also stars as Katrine, a wife and mother who is hosting the annual family gathering, simultaneously coping with a mentally absent father, an overbearing mother, attention-seeking sisters, and a looming crisis with one of her children. All while trying to juggle the Christmas Eve traditions.
Lots of people from many cultures will recognize the feeling of family chaos. "I wanted to make a real picture, to hold a mirror up, to cry and to laugh…I am always going after the truth, the hard truth and the funny truth," she added.
The experienced ensemble cast includes Sofie Gråbøl, Patricia Schumann, Lars Knutzon, Lars Brygmann, Karen-Lise Mynster, Jacob Lohmann, and Fanny Leander Bornedal.
Steen wrote the parts for each of them and respected that each actor has a different process. For instance, she said, "Sofie Grabol is more mathematic and still. Lars Brygmann is using the Stanislavski method. And Karen-Lise Mynster, who plays my mother, is a theatre actress who works all the time."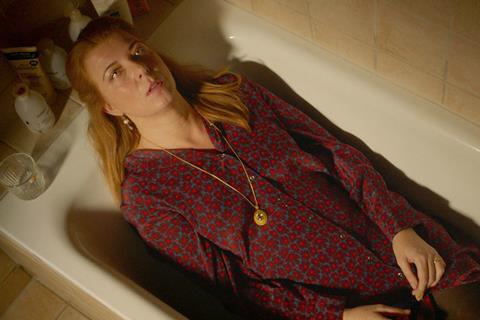 Directing an ensemble film was new for her – trying to "make it look effortless" to block 14 actors and a dog was a new challenge. She drew on some inspiration from acting in an ensemble family story herself in Thomas Vinterberg's Festen back in 1998.
She was also inspired by ensembles like in Robert Altman's Nashville, George Lucas' American Graffiti, or the wedding scene in The Godfather.
That Time Of Year shot for five weeks starting in November 2017 in Funen, an island in Denmark. The house they shot in was a character in itself, and thankfully had even more space than they required – more bedrooms than needed, a second attic, and a smaller house on the property that could be used for wardrobe, hair and makeup.
Steen first directed 2004's Aftermath, then 2007's With Your Permission, but then went into a creative fallow period before coming up with the idea for That Time Of Year. It was producer Mikael Rieks of Nordisk (who also happens to be her ex-husband) who encouraged her to direct again, saying she was "wasting her talent" if she didn't.
She's clearly got the directing juices flowing again, as she's already thinking about her next script, a story about parenting.
Meanwhile, she is taking this film to international festivals – Toronto then BFI London Film Festival – a sign that this isn't a typical local Christmas comedy. "It's nice to go outside your own country," she says, as a household name in Denmark. "There is another seriousness for who you are, there is a distance that I like, your work comes first," she says.
After Toronto, That Time Of Year will play at the BFI London Film Festival. Nordisk releases in Denmark on November 8.