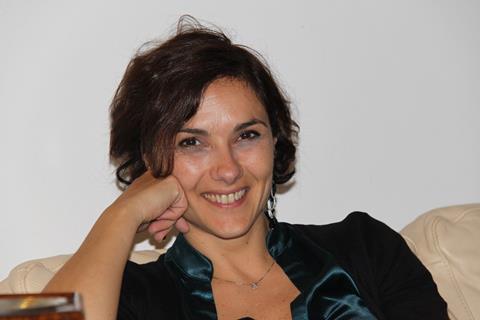 Italy's True Colours has established itself as a sales force in the international film industry since being launched three years ago.
The joint venture between renowned production and distribution companies Lucky Red and Indigo is led by former Rai Com executive Catia Rossi and her team of four.
The company now handles a 75-title catalogue of films, documentaries and TV series, and has a library of around 124 classic Italian films. It handles sales on most of the films produced by its founders, but not all, and also handles titles produced by third-party producers, including Paolo Genovese's Perfect Strangers which Rossi sold around the world to 38 territories in 2016.
True Colours added around 30 new titles to its slate last year alone and sold more Italian films to international buyers than any other sales company according to data from Filmitalia. Riccardo Milani's hit local comedy Like A Cat On A Highway was a notable export, selling to territories including Spain and Greece.
As Rossi readies her slate for Cannes, which includes another local hit, Paola Cortellesi and Milani's Don't Stop Me Now, she talks to Screen about how she chooses which markets to attend, which ones are best for her films and how to establish an international brand for Italian films.
Is Cannes still the best place to sell a film internationally?
Rossi: Yes. It is a power only Cannes has. If you're in Competition, even in Directors' Fortnight or Critics' Week, it's a plus. Happy As Lazzaro was a big seller for The Match Factory but I doubt it would've been the case if it hadn't been selected in Competition. The same can't be said for Venice. Venice is now the place to go for the Oscar race but it's that small Palme symbol on the poster that boosts the sales.
What are the specific challenges of Venice for a sales company?
Venice can't accommodate the buyers. There are not enough hotels or facilities, and you can't change that. When you announce a movie you're selling will be in Venice, the next question [from buyers] is usually, 'Will the movie will also be in Toronto?' They wait for other festival to see those movies. But the real buying impulse comes with the excitement of seeing a film and having the chance to buy it right away. Our Venice titles are usually sold at Rome's MIA Market in October. For us that is Venice's market.
Why does Rome work so well?
Because buyers are human beings. If you host them in a beautiful city and they have the lunches and the dinners and the parties amid the ruins of ancient Rome, there's a sense of obligation to at least watch the Italian titles or meet the Italian sales companies in return. I have always sold big in [Rome's market] MIA and I've also seen a growing interest in the What's Next event that showcases all of the upcoming Italian films and TV series.
How effective is the European Film Market in Berlin for True Colours?
Berlin is a better market for the type of films we usually sell because it comes right after Christmas when the biggest titles on our slate have usually been released. That's typical of all Italian cinema. In Cannes there's a bigger attendance and you have the Asian buyers too, but for us Berlin is simpler, cheaper and easier.
Do you also attend the AFM?
Yes, we always go. You need to have genre titles. We've sold [Jacopo Rondinelli's] Ride and [Michele Soavi's] The Legend Of The Christmas Witch. We can find a lot of Asian and Latin American buyers [at the AFM], great territories for Italian movies.
What do you have to consider when selling an Italian film internationally?
The lack of stars. No Italian actor can be considered an international star, maybe only Toni Servillo. You need to sell comedies on the basis of their local box office and sell the genre movies based on their concept. We had good sales with thrillers such as Ride and Monolith even though their Italian box office wasn't great because they had great concepts. And Italian remakes of foreign films are selling big. Among our best sellers at the last EFM there were Let Me Introduce You To Sofia, When Mom Is Away and The Invisible Witness. This last one is based on a Spanish film that didn't have theatrical distribution [in some markets] because it is owned by Netflix in many territories. There are some key territories for Italian cinema though, such as the Latin ones and Spain. And also Greece where we sold our hit comedy The Legal Hour and it made 70,000 admissions. Then there's Eastern Europe whose audience is used to Italian cinema, the look of our movies is familiar to them. And China of course, but everybody sells [online rights] to China.
In an era in which it is possible to watch films and discuss sales online, why do you think physical markets remain so important?
If you do this job, human relations are fundamental. You can't write a thousand emails across several time zones for one sale when meeting in person takes you just a couple of minutes. Moreover buyers have a lot of things going on during the year (local sales, new releases) while at the markets they can focus on just buying – when you're back home and the frenzy is over the feeling is different.