Universal International Studios and UCP president Beatrice Springborn tells Screen about tapping into Universal IP and the need to create distinctive shows in a highly competitive drama market.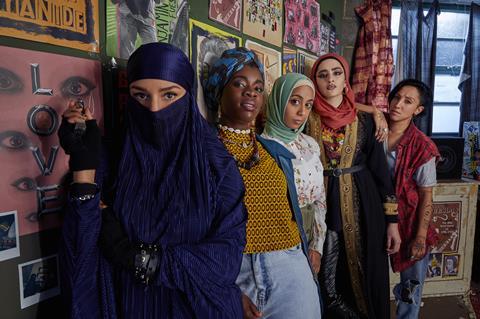 'Talent over territory' is the mantra coming out of Universal International Studios (UIS). And when considering the talent it is currently working with, that does not seem like a bad plan.
The studio is the creative home for storytellers and creatives, from French-Vietnamese Call My Agent! writer Quoc Dang Tran to the Korean-American Soo Hugh (Apple TV+'s Korean family drama Pachinko) and Nida Manzoor, the British Muslim creator of Working Title Television's acclaimed comedy We Are Lady Parts, whose first movie Polite Society opens this month.
Working Title is one of a trio of UK-based scripted indies that anchor UIS's UK slate, alongside David Heyman's Heyday Television and Carnival Films, blockbuster producer of Downton Abbey and The Last Kingdom.
Carnival is an outlier in having been acquired 15 years ago by NBC Universal — as then was — to establish a footprint in the UK; the others are joint ventures designed to tap into local talent.
A year since becoming UIS president, Beatrice Springborn says the last thing she wants is to impose a US mindset on European markets — better, she says, to find "boots on the ground" in the territories they happen to be in.
"What I think distinguishes us is that we're not looking to be a holding company with numerous production companies," she says. "Rather than looking to expand into a specific territory, we're asking, 'Where's the best talent?' Quoc Dang Tran is a great example of that. We've invested in writers' rooms for his projects, because we believe in his voice and his vision and want to create a package that we can take to the market that represents how amazing he is."
A recent first-look deal with UK indie Home Team reflects Springborn's expectation that UIS will continue to tap into the "wealth of talent" in the UK too. She says she wants UIS to benefit from the "taste, approach and energy" of founders Bennett McGhee (Mogul Mowgli, Brooklyn) and Dominic Buchanan (The End Of The F***ing World).
"It felt like they were adding to our portfolio in terms of their point of view and their experience with emerging talent," she reflects. "All our producers approach their work differently and that gives us flexibility and nimbleness. We'll continue to look to do deals with producers who aren't with a production company if we think their portfolio lines up with what we want to do."
Springborn was previously head of originals at US streamer Hulu, and that buyer's mindset has influenced her to see UIS's slate as a portfolio, from lower-budget — or "budget-conscious" — productions to huge tentpoles.
"What you end up buying that is successful is never what you were asking for," she says, dryly. "I'm most excited about crafting a portfolio driven by our individual executives' point of view — what gets me up in the morning and what keeps me up at night? What are the things I'm nervous about in the world? What am I joyful about? What am I excited about?"
Exciting her right now are three major productions: an adaptation of Liane Moriarty's novel Apples Never Fall, co-produced by Heyday Tele­vision and UIS-owned Australian producer Matchbox Pictures, starring Sam Neill and Annette Bening; The Day Of The Jackal, Carnival's serialised retelling of Frederick Forsyth's thriller; and another Matchbox production, The Island, an Australia-set drama based on Irish writer Adrian McKinty's bestselling novel.
IP resources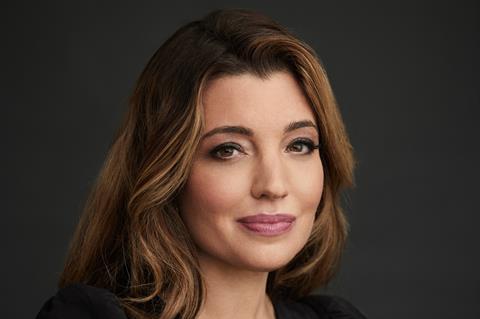 Each tap into a deep well of IP within UIS and its parent Universal Studio Group (USG), bolstered by the recent hire of former Netflix IP director Jordan Moblo as USG's EVP of creative acquisitions and IP management, whom Springborn credits with snagging TV rights to The Island against intense competition.
"The producers and writers we work with, they can go to any studio, right?" Springborn reasons. "If you look at the most basic value of a studio, it's a bank that's financing shows. To stand out, we have to bring them material, which is why we have this amazing IP group that does podcasts and is all over books."
In the case of Apples Never Fall, it also wrestled Moriarty's work away from HBO Entertainment and creative David E Kelley, who delivered previous hit adaptations of her novels Big Little Lies and Nine Perfect Strangers.
That is where NBCUniversal's streamer Peacock comes in. "They made an incredibly aggressive offer on a very competitive project," she says. "Plus, David Heyman is known for discovering new voices, particularly genre writers, so for him, this was a way to take a well-known author and ask what the next version of a Liane Moriarty show should be — in this case, a fun, juicy drama set in the world of tennis with a family drama dynamic."
The Day Of The Jackal, meanwhile, illustrates the potential for vertical integration: Carnival is producing for fellow Comcast companies Sky and Peacock, with distribution kept in-house too. It is a similar story with Lockerbie, which is produced by Carnival and Universal Studio Group's US studio Universal Content Productions (UCP) for the same broadcasters.
Sky hopes Lockerbie will recapture some of the success of its 2019 HBO collaboration Chernobyl. "It originated with a conversation with Sky about how to bring humanity to these very difficult stories, in this case through a father's perspective," Springborn says. "We brought Carnival in to produce and then Peacock came on as the co-pro partner, understanding that this was an event that had a global impact and that an audience will be drawn to such a humane take on a tough subject matter."
Sharing ideas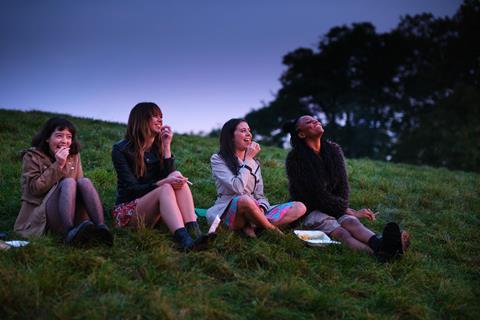 It is not a given that ideas will stay within the group: Peacock has collaborated with the BBC on Heyday thriller The Capture and Working Title's Everything I Know About Love. Meanwhile, the relationship with Apple TV+ is blossoming with a new version of Fritz Lang's Metropolis on the way.
Metropolis and The Day Of The Jackal both come from the Universal Pictures library, which has already been mined for series versions of Chucky and Casper. A new take of Alfred Hitchcock's The Birds, drawing deeper on Daphne du Maurier's source novel, has also been in development.
What are the ground rules for such reimaginings? "It's a conversation with Universal Pictures — we always ask, 'Why now?'" Springborn says. "There has to be a thematic or societal reason to do it. The pitch has to be not just a basic reinvention, we have to do something that's surprising, that makes you feel something different than the original, and where we know there's an opportunity to build on a world that already exists, or that people are familiar with."
Chucky sits within UCP, which also comes under Springborn's remit. The Syfy/USA Network show is now onto its third season, and she hails showrunner Don Mancini's ability to reinvent it each time. "There's a fun and campiness to it that is attractive right now, and it's balanced out with this amazing horror tone," Springborn says.
UCP has a first-look deal with Mancini, as well as with Family Guy creator Seth MacFarlane, who is making a TV prequel to his Ted movies. TV dramas including Quantum Leap and Queer As Folk have also been dusted off.
Springborn gets animated talking about delivering the next fresh ideas from Manzoor and Dang Tran, who make specific-but-universal ideas that can travel and stand out as distinctive in today's arguably over­supplied international drama market.
"The biggest challenge we all face is being more open to risk," she says. "Even when I was a buyer, many of our most successful things did not come from a specific audience mandate, but from creatives who walked in the door with a point of view that had a purpose, were surprising and made me feel something. A lot of buyers are asking for the next Game Of Thrones or Stranger Things — both wonderful shows, but even they were born out of someone taking risks and doing something different."
Springborn says she is an optimist at heart; she talks fondly of the opportunity to "control your own destiny" working for a studio. This means, she says, doing "less of the best. We've definitely slimmed down our slate and spent more time developing scripts before we take them out, so that they're super high quality and they've gone through rounds of creative iteration.
"We're not looking at volume," she adds. "We're looking to have things that inspire buyers to be competitive and hopefully we can continue to do that. I feel like we've set ourselves up for success, even in times that feel harder than before."