Locarno Pro's new chief Valentina Merli tells Screen about her plans for this year's online edition and sustaining the programme's influence across the film year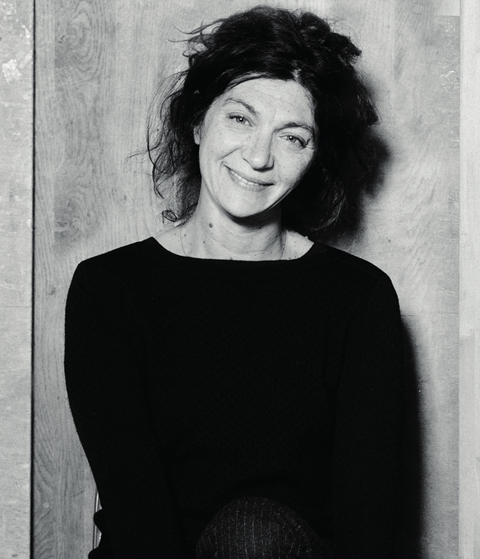 The Locarno Pro industry programme has long been a popular date with film professionals, even though it unfolds at the height of the holiday season when many of them are catching their breath after the frenzy of markets and festivals in the first part of the year. Its laidback mix of business, networking and socialising against the backdrop of the Piazza Grande and lakeside venues draws some 1,000 key players a year.
The enticements of a picturesque setting and busy social calendar will not be available this August, however, after the programme was forced to move online due to the Covid-19 pandemic. Locarno Pro's incoming chief Valentina Merli believes this year's compact programme will draw similar numbers of participants nonetheless.
The programme revolves around four key strands: the ninth edition of the annual think-tank meeting StepIn; a roundtable to mark the launch of Locarno's Heritage Online initiative; the SwissBiz Roundtable, aimed at the local film industry; and the Open Doors co-production platform and producers Lab.
Stripped to the essentials
Merli expects this offering, combined with a panel devoted to Locarno's Open Doors section, to attract some 1,000 industry delegates in total. She suggests that beyond drawing Locarno Pro habitués, people who do not normally attend the meeting in person may also log on.
She has resisted the temptation to programme multiple video conferences debating the future of cinema under Covid-19, following the wave of discussions that have taken place since the pandemic started to shut down the film industry in March. Nor will there be Zoom cocktails and online social gatherings.
"We arrive in August," says Merli, noting Locarno Pro's place in the calendar six months after the coronavirus first took hold. In order to avoid delegate fatigue and repetition of debates held elsewhere, Locarno Pro has reduced its online events to "the essential", she explains.
It is an approach that chimes with the philosophy of Merli's long-serving predecessor Nadia Dresti, who is now an international consultant for the festival. During her final years in the role of Locarno Pro chief, Dresti was keen to rein back Locarno Pro's offering so that delegates would have time to network and relax between panel discussions, project presentations and one-on-one meetings.
Prior to the pandemic, Merli imagined she would be guided by Dresti on the ground as she began to formulate her own ideas about how Locarno Pro would evolve in future years. "It was supposed to be my first edition. I wanted to see it up close and to become intimate with Locarno the place and its people," she says. "I wanted to meet all the professionals in person and welcome them in Locarno."
Like the rest of the festival team, Merli clung to the hope its 73rd edition would go ahead. "The cancellation of the festival in its traditional form was sad but also gave us the chance to reinvent the activities and think out of the box. It was challenging but at the same time a creative way to approach this my first year as head of Locarno Pro," she says.
The challenge since then has been to come up with a blueprint for a virtual event. Merli expresses admiration for how Denmark's CPH:DOX and Visions du Réel, in the Swiss town of Nyon, quickly and successfully re-invented themselves during the lockdown.
"We looked at the other festivals and markets when the lockdown came," she says. "The situation was different, however, because they were almost ready to go and then switched."
Locarno Pro has had more time to plot its online edition but the situation is no less challenging. A number of regular sidebars have been put on ice for this year. These include First Look, previewing new features from a selected focus territory; Match Me!, a networking platform for emerging producers; Alliance For Development, fostering co-production between Switzerland and the neighbouring territories of France, Italy and Germany; and the new initiative of Locarno U30, aimed at film professionals under 30 years old.
Merli expects these initiatives to return but also cautions the festival cannot pretend "nothing has happened" when its next physical edition does take place. "We want to return to the traditional format of Locarno Pro, but keep the digital initiatives of this special year," she says.
It is full steam ahead, however, for StepIn, the think tank exploring contemporary issues affecting the film industry. It will run over three consecutive days (August 5-7) in a private streaming room with sessions on theatrical distribution, production, and film festivals and markets. All sessions will be free to attend but will require advance registration.
Online prospects
Merli is also excited about the roundtable devoted to Locarno's Heritage Online platform on August 8, emphasising that this new digital platform — linking rights holders of classic films with online content platforms — has long-term ambitions and is not just for the virtual edition. She believes it will "extend a bridge between Locarno Pro and the artistic section".
"We can be in the middle between the sales agents and the platforms," says Merli, who hopes the two groups will be able to meet physically in Locarno next year.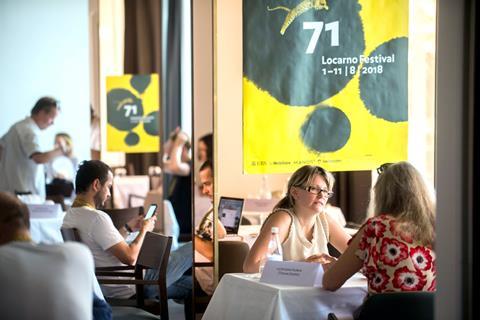 The SwissBiz Roundtable will bring local cinema professionals together on August 10 for a discussion on the challenges facing the film sector in the Covid-19 era and how to the kickstart activities following the lockdown hiatus.
Participants will include Jela Skerlak, head of distribution and diversity within the cinema section of the Federal Office of Culture; distributor Thierry Spicher of Outside The Box; Andreas Furler, founder and managing director of website Cinefile, which is billed as a Swiss alternative to Netflix; Joel Fioroni, manager of the Lux arthouse cinema in nearby Massagno; and prolific producer Karin Koch from Dschoint Ventschr Filmproduktion.
In addition to these events taking place within the timeframe of Locarno's special 2020 hybrid edition, Merli is also formulating plans to extend Locarno Pro into year-round activities.
"It is important to stay loyal to what you are and what you want to do. It will be minimalist, but a very special edition… it is important to be there," she concludes.
"It was intense and challenging for us but together we are strong and I think together we succeeded to produce something that will be useful and enjoyable for all."