László Nemes won the Oscar for best foreign language film for Son Of Saul in 2016. He returns with his next feature Sunset, set in Hungary in 1913 in a civilisation at a crossroads.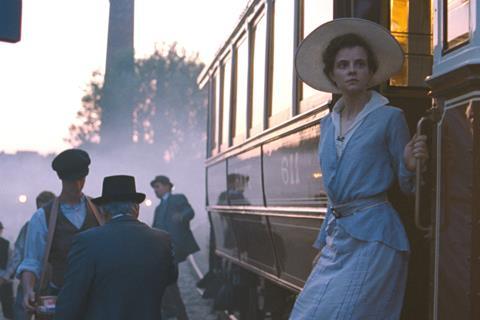 Oscar winning Hungarian director László Nemes is in Competition in Venice with his second feature, Sunset (sold by Playtime).
The film is set in Budapest, at the heart of Europe, in 1913. The Austro-Hungarian empire seems all powerful but this is a civilisation at its crossroads. Dark forces are about to tear it apart. Irisz Leiter, a young, impressionable woman, is newly arrived in the city, hoping to work in the celebrated hat store once owned by her parents. As Nemes has written, "the personal story of a young woman becomes the reflection of a process that is in itself, the birth of the 20th century."
Screen exclusively premiered the first full trailer for Sunset earlier in August, and now spoke to Nemes about the process behind following up his celebrated debut.
What sort of challenge for you was it to make Sunset after the triumph of Son Of Saul?
I guess it is always a challenge to make a second feature. All the filmmakers I met after making Son Of Saul advised me to go on and make a second film as soon as possible and not to wait too long. As the first film had had such a great success around the world, it (making Sunset) was a great psychological challenge and it had a pressure. But I really wanted to make a film about the birth of the 20th century. That was a very strong guiding force. In the process of making it, I forgot all the pressure…at least for a while.
Thanks to Son Of Saul and the work of the Hungarian Film Fund, Hungarian cinema seems to be enjoying a mini-renaissance. How do you regard the industry and what is your opinion about (Fund Head) Andy Vajna?
I always compare him (Vajna) to a studio head, maybe in the 1950s, Lous B. Mayer or people like that. People who aren't judged the same way by everybody but at least (under Vajna) there is a driving force of creative freedom and a will to make films that he channels through this Hungarian Film Fund. I don't think there is anything like this in Europe. For me, it is a new form of a studio and a studio head.
Hats feature very prominently in Sunset and the main character is a milliner. Why are the hats so important?
Before the First World War, everybody had their hats. Rich or poor, these objects that were sometimes of great sophistication conveyed so much about their owners and the civilisation they were living in. This layered world with codes and signs interested me very much.
Sunset is premiering in Venice. Son Of Saul was in Cannes. Does it make a difference to you which festival you are in?
Decades ago, filmmakers would go from one festival to another. It seemed less regulated by the expectations. I am thrilled to be in Venice. I was there with my first short film. As things turned out, it was almost natural for the film to be presented in Venice in a part of the city that calls in mind the period of the turn of the century.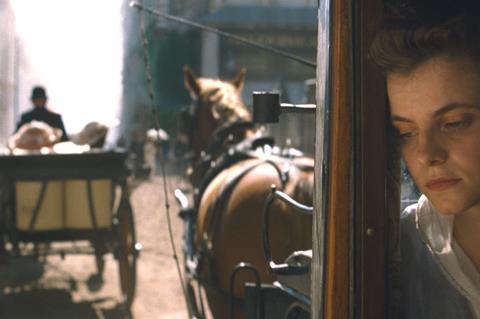 How influenced were you by novelists like Joseph Roth and filmmakers like FW Murnau in creating Sunset?
Roth's novel The Radetzky March did have a great impact on me. I guess also Kafka to a certain extent and maybe Schnitzler. This is a very interesting period in literature and film. It seemed an entirely new world was taking shape. The promises of this age were conveyed to me by Murnau's Sunrise. I loved this film and it had a tremendous impact on me since I saw it. Even now, in a different time, it seems so modern and sparkles with ideas and creativity.
Son Of Saul had a strong impact in educating a young Hungarian audience about the Second World War and the Holocaust. Do you expect Sunset to have a similar effect?
Budapest before the end of the First World War seems like a different planet. For someone today, it is very remote but, at the same time, it is not that far away. That's why I wanted to immerse the viewer into a world that is so different but also very close and accessible. There are interrogations (in the film) about how a given society chooses its fate. That is always a relevant question. I feel that today, maybe we are also, without knowing it, at some crossroads in civilisation.
Shoah director Claude Lanzmann died recently. Did you stay in touch with him after Son Of Soul was released?
Yes, I was in touch with him.He lived a long life full of events. He had a great impact on me not only because his film (Shoah) had a great impact on my film but also because, as human beings, we understood each other in an instinctive way. I had this feeling (without being pretentious) that I had to carry on a tradition he started. For me, it was a great joy he was able to see and appreciate my film
What next for you?
I don't know yet but I assume it (the next project) will be an English-speaking film.