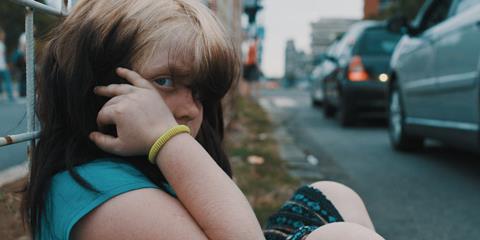 The mood is very mixed among leading documentary sales agents at the IDFA (International Documentary Festival Amsterdam), traditionally one of the most important industry gatherings of the year.
Until quite recently the sales agents were fully expectant IDFA would mark the first occasion since the pandemic began that they and their buyers would all be together en masse.
"Everyone is very excited to get back to that and also go to [pitching event] the Forum and also, more importantly see people that they've only seen on Zoom for many, many months," Cleo Veger, sales manager at London-based Dogwoof Sales told Screen last week.
Then came the news on November 12 about the partial lockdown in the Netherlands. Most sales agents are still coming to Amsterdam with full teams, although in a more wary mood. Parties and social events originally planned have been cancelled - as social life is now required to stop at 20.00 sharp under lockdown rules.
"We had engaged in so much work in terms of preparing and promotion that we couldn't imagine not coming," says Anne Berthollet of Swiss sales outfit Lightdox (formerly Sweet Spot Docs), which will be premiering its new title, Museum Of The Revolution by Srđan Keča, in IDFA's Luminous section.
Most acknowledge general market conditions are far from back to normal. "In terms of theatrical, it is still a difficult time. People are less willing to take risks," says Dogwoof's Veger.
"From a sales point of view, it is difficulte specially when [a film] is aiming for theatrical," agrees veteran German documentary producer Heino Deckert, founder of sales outfit Deckert Distribution and now managing director of Ma.Ja.De Filmproduktion.
"All the distributors still have a lot of films in the bag and still have to bring them out," he says in reference to the backlog of unreleased titles
Anais Clanet of leading French doc sales outfit Reservoir Docs is in downbeat mood. "It's very difficult for arthouse documentaries," she says. "Honestly, we cannot have another year like this. It needs to change."
Festivals, she points out, are programming far fewer titles. That means it's difficult to showcase new work to the buyers, whose slates are already far too full anyway.
"The producers are really, really anxious and angry," she says.
Reservoir Docs has just picked up Shabu, a new film premiering in IDFA's Youth Competition. Written and directed by Shamira Raphaëla, a first-time feature filmmaker from Surinam, this is about a teenager growing up in south Rotterdam, dreaming of making it as a musician. "It's very young orientated and very commercial in the way it is made. That is the way we should go right now because nothing else works," Clanet says.
While audiences globally may have been tempted back to cinemas by No Time To Die and Fast 9, there have been few signs yet of crossover documentary box-office hits. In the UK, Oasis Knebworth 1996, the nostalgic film about the Britpop band's two massive concerts at Knebworth Park, grossed close to $1 million at the theatrical box office earlier this autumn but other documentaries are conspicuous by their complete absence in the box -office charts.
However, as Salma Abdalla, CEO of Austrian doc sales outfit, Autlook, points out, IDFA isn't primarily a festival for theatrical sales. "IDFA is more focused on broadcast and streamers than theatrical. It is really well attended. A lot of people are coming. [But] we are still missing buyers from Asia."
Autlook's IDFA slate includes the Dutch awards contender, Three Minutes - A Lengthening, from critic turned director Bianca Stigter which was recently picked up for the US by Neon's boutique label, Sper Ltd. Autlook is also handling Russian director Anna Shishova-Bogolubova's The New Greatness, included in the festival's Rough Cut screenings.
"We are easily selling the bigger titles but we are faced with a sort of paralysis with the smaller titles," says Esther van Messel, CEO of Zurich-based First Hand Films. While First Hand has done strong business recently on titles such as A-Ha The Movie and Mark Cousins' The Story Of Looking (just sold to Non-Stop Entertainment for Scandinavia and the Baltics), the company has sometimes struggled with more niche docs.
Heino Deckert is shortly to step down from Deckert Distribution, leaving the company to be run by Liselot Verbrugge while he concentrates on production. His new docs include Victor Kossakovsky's Architecton and The Gate, directed by German filmmaker Jasmin Herold. Whatever his concerns about sales, Deckert believes it is "a great time" for production. "We've financed an awful lot of films."
An enduring source of anxiety is the reluctance of public service broadcasters to back adventurous new work in the documentary field. "They are running scared," one leading sales agent says of the decision makers at the big public TV channels across Europe.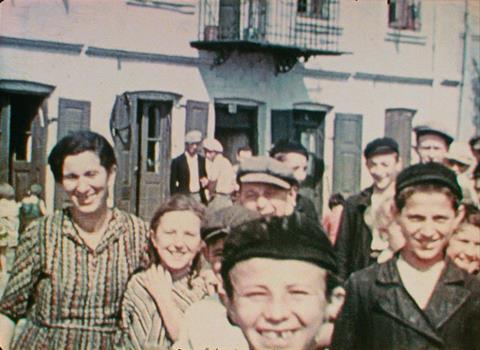 Autlook's Abdalla is pleased that at least the pandemic-driven demand for lighter content seems to have passed."We are over the time when only entertaining films were selling," she suggests. "Everybody is more open again now." But some genres continue to struggle. For example, no-one is showing much enthusiasm for "Covid content."
Films about rock and pop culture icons have been prominent at the autumn festivals. Dogwoof presented its Leonard Cohen doc while Altitude made plenty of noise at Venice with Becoming Led Zeppelin, Peter Jackson's new Beatles doc Get Back (about to be launched on Disney Plus) has provoked huge interest and Autlook's Dean Martin: King Of Cool was given a warm reception this month at DOC NYC.
"Music docs have always worked really well and continue to work well. Any doc with Leonard Cohen or a big name like that has a built-in audience," says Dogwoof's Veger of the enduring appeal of these films.
However, sales agents are not seeing as much upside as might have been expected from the rise of the VoD platforms. However one encouraging trend is that there is now a market for European films in North America. This was underlined by the success that Deckert had with its Oscar nominated Macedonian doc Honeyland two years ago.
"I think the platforms are going to more and more try to substitute the theatrical window," Lightdox's Berthollet says of the way the streamers are looking to release new docs directly online.
"They definitely changed the marketplace, giving huge chances to some filmmakers but I would say that for a while [in the past] they were more risk taking than they are now. At the moment, I feel they are very commercialised," says one leading sales agent.
IDFA's 2021 selection, and its revised structure, have been broadly welcomed for "finding new voices and opening [the festival] to people who aren't the usual suspects," as one sales exec puts it.
Some sales agents have noted, though, that the festival's emphasis through sections like the Envision competition, Paradocs and DocLab is now firmly on experimental and adventurous filmmaking, not on showcasing likely hits.
"It seems quite eclectic," van Messel says of this year's IDFA programme. "I am not sure how commercial it is. I need to fall in love with a film [to sell it] but I also need to pay the salaries of my staff."