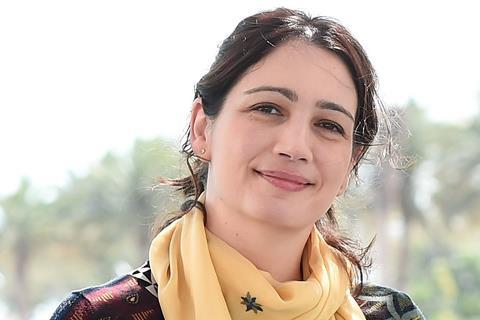 Qatar's Doha Film Institute represents a rare beacon of financial hope for emerging filmmakers in the Middle East and North Africa, in a region where there is little government funding for independent cinema.
Since its creation in 2010, the DFI has helped finance 675 projects from 70 territories via its biannual spring and autumn funding rounds which began in 2011. The body's other key finance strand Qatari Film Fund aimed at Qatari-based filmmakers, both nationals and residents, has also supported scores of projects to date.
A selection of 45 of DFI supported projects – spanning short, feature and series productions in various stages of development and completion – are currently being hot-housed at the institute's annual Qumra talent and project incubator which is unfolding online March 18 to 23.
DFI director of strategy and development Hanaa Issa explains that the organisation's work goes way beyond its role as a funder. "There's a whole ecosystem and a lot of programmes in the background," she says. "What's unique about Qumra is that a lot of the projects that are presented have gone through a whole journey with us before they reach that point. They're DFI babies.
"This year, 26 out of the 45 projects have gone through one or many labs, which is more than half. This is a reflection of the DFI philosophy of wanting to be a nurturing place for independent filmmakers. It's not only about financial support but also training, mentorship, networking and giving emerging filmmakers opportunities to access the industry and the market through events like Qumra."
The institute has managed to keep most of its long-running labs and workshops up and running online throughout the Covid-19 pandemic, although Issa says there is a desire to convert them back to in-person programmes as soon as possible,
"Some of them will continue online because that is the nature of the industry today but we still believe in the power of in-person connections, especially for young filmmakers as they try to build a network," says Issa.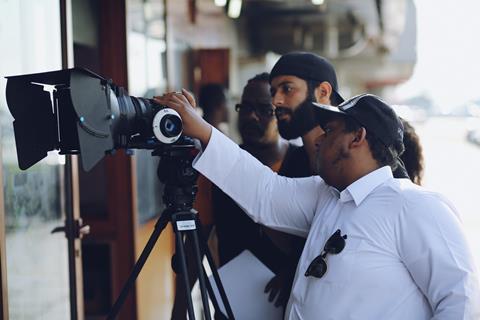 The labs and workshops on the DFI's year-round calendar include the Hezayah Screenwriting Lab, a three-part programme focused on the writing of a feature-length fiction script. Current tutor-mentors include Palestinian filmmaker Annemarie Jacir, Lebanese screenwriter and script doctor Joelle Touma and former TorinoFilmLab artistic director Matthieu Darras.
Darras also runs a DFI iteration of his First Cut Lab programme, focused on fiction and non-fiction works in post-production. Further training and mentorship programmes include the Doc Lab run by award-winning Cambodian documentarian Rithy Panh.
"A lot of our lab mentors also participate in Qumra so there is a continuity," Issa explains. "We consider the mentors as part of the DFI family. They know the landscape really well and understand the intricacies of local and regional filmmakers as well as the DFI value system and mission."
Qumra 2022 filmmakers and projects to have benefitted from the Hezayah Screenwriting Lab include Syrian director Anas Khalaf with second feature The Photographer, Iraqi director Al Baseer withThe Blind Ferryman and Qatari feature-length works in development Khuzama by A.J Al-Thani and The Pearl by Noor Al-Nasr.
Three of the documentary projects Qumra's post-production and picture lock sections this year were also recent participants in the First Cut Lab: Places Of The Soul by Hamida Issa, Indian director Vinay Shukla's exposé of media distortion in India While We Watched, and Yemeni-Qatari director Mariam Al-Dhubhani's Let's Play Soldiers.
"Mariam is also interesting because she is a Doc Lab, Rithy Panh baby. She started out in the lab with Rithy, with no experience, nothing. She had not done films before. She made a short film and is now working on this feature," says Issa as an example of DFI's joined-up approach.
The DFI offering of labs and workshops is in constant evolution to reflect developments and trends across all the content industries with more recently added courses including the Series Lab and the Podcast Lab.
DFI CEO and Qumra head Fatma Hassan Alremaihi says this approach is also part of the DFI ethos.
"Our funding, promotion, and training and development initiatives have created a robust ecosystem for cinema in the region, and while we continue to leverage our strengths, we also look to innovate and create exciting new opportunities for creative talent," she explains.