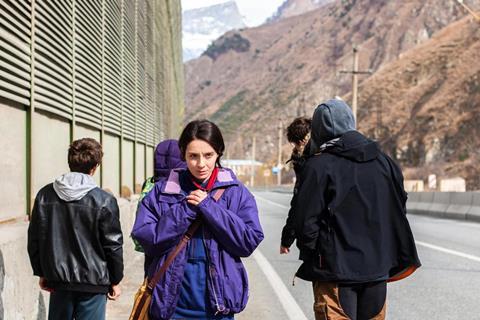 The Russians come into the virtual AFM with a mix of optimism and wariness.
On one hand, Russian films have been performing well at international festivals. Kira Kovalenko's Unclenching The Fists (sold by Wild Bunch International) won the main prize in Cannes' Un Certain Regard and has been chosen as Russia's Oscar contender. Captain Volkonogov Escaped (sold by Memento Films International) premiered in competition at Venice and recently won a Silver Hugo at Chicago International Film Festival.
Directors such as Andrey Zvyagintsev, Kirill Serebrennikov and Ilya Khrzhanovsky have strong international followings and regularly secure berths in official selection at the major festivals. "What matters are Cannes, Venice, Berlin and Toronto. Being a part of these big four ensures a good result," says Katerina Pshenitsyna, VP, international distribution at Central Partnership, of how the festival spotlight is helping to boost sales prospects for Russian features, not just with theatrical distributors but also with the streamers.
Under head Evgenia Markova, promotional agency Roskino seems revitalised. Its Key Buyers' event in June has become a vital showcase for connecting Russian films to international distributors. The country now has a tax incentive to attract international shoots (a 40% cash rebate, which Indian company Yash Raj Films was the first to access earlier this year with its title Production 70), and co-productions are becoming more commonplace.
Meanwhile, sources of production financing are on the rise. Alongside the Ministry of Culture, filmmakers can tap funding not just from broadcasters and local VoD platforms but from private funds and wealthy patrons such as Roman Abramovich, Len Blavatnik and Sergey Adonyev. And, in spite of Covid 19 restrictions, Russian box office has remained relatively robust over the last year.
Nonetheless, the local industry remain cautious about short-term market prospects. In recent months, Russian sales executives have struggled to travel to international markets, since the Sputnik Covid-19 vaccine is not yet recognised in many western countries, forcing them to bypass events including Cannes and Rome's MIA Market, participating online instead. With Covid 19 cases rising, cinemas in Russia were also closed down in late October. All being well, they will reopen by November 8 but local release plans for some titles have already been affected.
Several key sellers and buyers are participating in AFM, including Central Partnership, which brings a packed slate including four completed films and two more in post-production. Among its titles is The World Champion, a chess drama about the 1978 match between Soviet world champion Anatoly Karpov and defector Viktor Korchnoi.
Signs point to a robust commercial proposition given its director Alexei Sidorov was behind war movie T-34 — a huge box office hit in Russia and a strong seller internationally — and the film's producers include Leonid Vereshchagin and Nikita Mikhalkov. A new trailer and footage will be available during the market.
Striking line-up
Like The World Champion, drama The First Oscar, which is in post-production, tells the true story of how Moscow Strikes Back won the first ever best documentary Oscar in 1943. Central Partnership co-produced the title with New People Film Company, and the film is being touted as an A-list festival prospect for 2022.
Other sellers active at AFM include animation specialist Wizart, Russian World Cinema and All Media, while among the Russian buyers likely to be most active at this market is Nadezda Motina, founder of distribution company Capella Film. Shortly before AFM kicked off, Motina announced the launch of her new venture Arna Media, a Moscow-based independent company that will distribute local language and international feature films. It has already acquired several high-profile independent titles, among them Cornerstone Film's Good Luck To You, Leo Grande and Studiocanal's Not Bloody Likely starring Pierce Brosnan and Helena Bonham Carter.
As well as acquiring new titles, Arna is also looking to co-produce and, eventually, to sell Russian films internationally. "I have seen strong pressure in the last three years where we see streamers and studios being very active in acquiring projects and giving less and less space for independent distributors," says Motina, explaining the strategy for Arna. "I realised that if I want to have strong titles to release, I need to focus on production." She describes the new company as "an open window for anyone who wants to do business in Russia".
Crossing the censor
Censorship remains an issue. For example, Paul Verhoeven's steamy lesbian nun drama Benedetta, which premiered in Competition at Cannes and was acquired by Capella, was banned in Russian cinemas earlier this autumn. Capella hopes it can be overturned but the situation comes as a stark reminder restrictions remain in place. Another Capella title, Radu Jude's Berlinale Golden Bear winner Bad Luck Banging Or Loony Porn, was also banned, but Jude got round the problem by re-editing the film for the Russian market.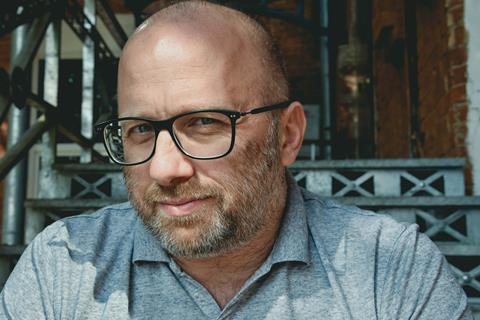 Leading independent producer Artem Vasilyev, CEO and founder of Metrafilms, has two new projects at AFM: Michael Idov's Jetlag, which is represented for international sales by Art Pictures, and Kirill Sokolov's No Looking Back, which is being sold by M-Appeal. Vasilyev has also recruited business tycoon Len Blavatnik's AMedia Production as one of the partners on Metra's ambitious new Alexey German Jr feature Air, about female fighter pilots in the Second World War. The film is currently in production and expected to be completed by late 2022.
Vasilyev acknowledges the rapid recent growth in the industry and the increasing popularity of Russian arthouse cinema abroad — albeit with a caveat. "They [the arthouse films] are doing great in festivals but unfortunately they are not doing that great in [Russian] movie theatres. That is the other side of our reality," he notes.
During the pandemic, Vasilyev suggests, local audiences have been more drawn to general entertainment than to "difficult drama films". US studio titles continue to dominate the marketplace. But in spite of the challenges, this is clearly an optimistic period for Russia's film industry. Local producers speak with enthusiasm about the newfound "transparency" and efficiency of the Ministry of Culture as well as of the energetic support provided by Roskino. "It's the right people in the right places there," Vasilyev declares.
One other startling achievement, which made headline news all over the world earlier this autumn, was the completion of the shooting of The Challenge, the first movie ever made in space (it was shot on the International Space Station). Starring Yuliya Peresild and directed by Klim Shipenko, this is a joint project of the Roscosmos State Corporation for Space Activities, Channel One Russia and the Yellow, Black and White film studio.
Central Partnership will distribute The Challenge in Russia, but while international sales have yet to open on the ground-breaking production, it is sure to feature at the key markets heading into 2022.