Yoram Honig, director of the Jerusalem Film & Television Fund, tells Screen why its support extends to much more than financing filmmakers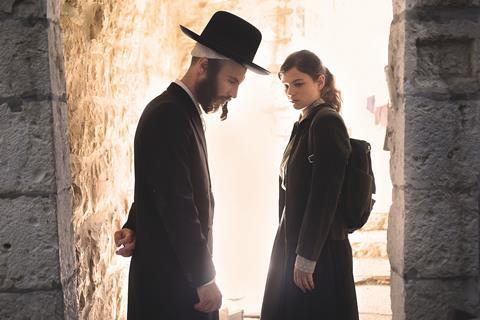 The Jerusalem Film & Television Fund may have marked its 10th year of activity in June, but its longtime director Yoram Honig is not one for breaking out the champagne. Asked whether the organisation is planning any celebrations to coincide with this year's Jerusalem Film Festival (JFF), Honig says: "Nope, actions speak louder than words."
Honig, who has been at the helm of the fund since its launch in June 2008, says he is more excited about the buzz surrounding the Jerusalem-set festival opener The Unorthodox — which is among a growing list of successful feature productions supported by the fund.
"What is really special is the producer, director and main actor all hail from Jerusalem," he says. "Most of the Israeli films that come to shoot in the city are from Tel Aviv or outside. This one is truly homegrown."
As well as supporting the feature financially, the fund also helped the production with location scouting and permissions for the production, which ended up shooting around Jaffa Road.
"That's one of the services we offer," says Honig. "The film has a 1980s look and the area around Jaffa Road was the best match for what they needed. It's a busy area but people in Jerusalem are usually pretty open about film shoots. They're not as used to them as in Tel Aviv so they still get excited."
The Unorthodox is among 80 Israeli films and TV series to have shot against the backdrop of Jerusalem and been supported by the fund. It can invest up to $274,000 (ils1m) in local productions, which must in turn then spend $0.35 (ils1.3) in the city for every $0.27 (ils1) provided.
To put this into context, before the fund was created just 30 out of the 700 Israeli films made in the country since 1948 had been shot in Jerusalem.
Other recent recipients include: Amichai Greenberg's The Testament, which premiered at Venice Film Festival last year and went on to play in arthouse cinemas worldwide; Ofir Raul Graizer's The Cakemaker, which debuted in Karlovy Vary last year; and local box-office hit Maktub, a recent Netflix acquisition that was released globally in July.
Jerusalem will also hit the big screen worldwide this autumn with Avi Nesher's The Other Story (previously titled Pilgrim), exploring the tension between secular and religious Judaism in Israel through the intertwined lives of two women from either side of the divide.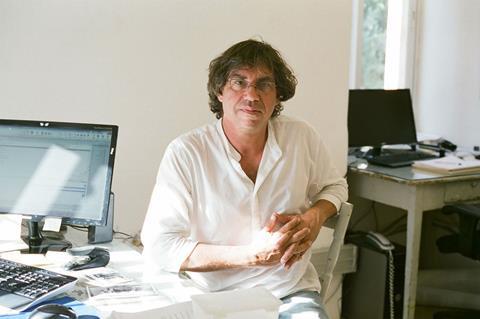 The film shot on location across Jerusalem last July amid a flare-up in tension in the Old City after an attack around Temple Mount. According to Nesher, the fund helped the production stay on track. "The fund's people were a joy to work with and their support was far greater than just a financial one," says the filmmaker. "We shot during a very difficult period and it's a tribute to the cast and crew's determination that we were able to complete the film amid the ongoing violence." Another film backed by the fund is Flawless (YOLO) about three Jerusalemite teenagers who hatch a plan to sell their kidneys to pay for cosmetic surgery and gowns ahead of their high school prom. It is the latest film from directorial duo Tal Granit and Sharon Maymon following their award-winning The Farewell Party in 2014.
Gaming and animation
The fund offers cash rebates of between 50%-60% for international features and series, but Honig admits it remains difficult to attract incoming shoots due to the political instability in the region.
In response to the challenge of enticing live-action productions from outside the country, the fund has stepped up its drive to develop other audiovisual-related activities in the city that do not require incoming cast or crew, led by animation and gaming. The fund is particularly keen to attract young people into games development. In the early days of the film festival, the fund hosted a 48-hour hackathon aimed at teenagers aged 16 and over, which was organised in co-operation with international gaming network Global Game Jam Next.
Honig notes the city is also taking the lead on educational programmes around gaming and animation in schools, with the subjects being offered as an option in final exams. "A lot of schools offer cinema as an option but we're the first in Israel to offer animation and gaming," he says.
Jerusalem's efforts to build an animation sector in the city, which began in earnest some five years ago with the launch of a 35% cash rebate for international animation productions spending at least $1m (ils4m) in Jerusalem, are also gaining pace. Its biggest animation company Snowball Studios recently worked on Disney Junior's Muppet Babies reboot. The series will bring the famous characters to a new generation of children, some 40 years after they originally hit the small screen.
The fund is also running the third edition of its annual pitching and networking workshop, The Hop, Skip & A Jump, within the framework of JFF. The workshop is designed to connect local animation companies and creatives with high-level US executives.
Among those in attendance will be Sony Pictures Animation's senior vice president of creative Jenny Marchick and development director Arturo Hernandez. On August 2 they will give a masterclass on how to take a television show from the development stage to the screen. Other guests are set to include executives from Technicolor and Nickelodeon. "Sony are also coming in to check out the Israeli studios and there is talk of doing part of the work in Jerusalem on one of their next films," says Honig.
Projects due to be presented in a pitching session include Yossi Azizi and Sivan Gal-Boico's Boogers Inc., about a boy attempting to overcome his fear of needles who is befriended by Gooie, "a slimy blob of snot". It is co-produced by Estee Yacov-Mecklberg and Haim Mecklberg of 2-Teams Productions in a rare foray into the animation world after the award-winning feature Sand Storm.
Additionally, Uri Lotan and Amit Gicelter will present Knight&Ray, about two musicians who use their love for music to maintain peace and harmony in their home. It is a collaboration between animator Lotan, who has worked for Disney, Pixar and Sony Pictures, and director Gicelter.
Animation teacher Yoni Salmon, an alumnus of Jerusalem's Bezalel Academy of Art and Design whose past credits include work on Waltz With Bashir, is presenting Dreamons, about the adventure of a young girl and three demons who inhabit her dreams, a joint project with Alon Rothem.