With this year marking his swansong as Sundance festival director, John Cooper reflects on 10 years at the helm.
Don't think for one minute that just because John Cooper is stepping down as Sundance Film Festival director after a decade at the helm he is headed for some quiet pasture in the mountains.
Yes, the beloved, self-effacing cineaste "has chickens to feed" in his newish northern California home, but tossing grain to hens can demand only so much of a man. Cooper will have his hands full in a new role as emeritus director. Besides some "big projects on the horizon", his purview will encompass more imminent tasks such as preparing for Sundance Institute's 40th anniversary in 2021 and ensuring a smooth transition for his successor, who is likely to be announced shortly after this year's festival.
"I always said when I started that I'd give it 10 years," he says of the festival director mantle he inherited in 2010 from Geoffrey Gilmore, having first joined the Sundance Institute two decades earlier. "You want to get out when you feel good about the workload and what you're doing. And because I'm fucking old. By the time I leave here, I'll be 65, so it doesn't seem that crazy to me."
But he is not going anywhere. "I'm dedicated to the place," he says. "I'm dedicated to [Sundance Institute founder Robert] Redford and the idea, so I don't feel any urgency to get away from it."
In broad terms, the emeritus director role will entail championing independent storytelling and the independent film community. It brings things full circle for Cooper, who joined Sundance after a stint as Outfest programming director in Los Angeles and rose through the ranks from volunteer to founder of the shorts programme, to director of programming.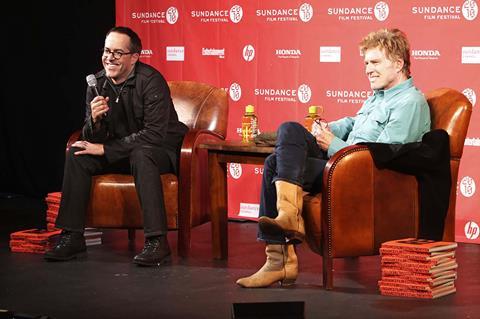 "I like projects like this. I always liked doing the festival because it was constantly changing," Cooper remarks. "I like problems. I know that sounds weird, but I like problems that arise that I get to obsess over and find solutions for and I get to work with staff to do that — it's kind of what makes me happy."
In times of great industry change, Sundance Film Festival requires energy, and Cooper is happy letting someone else take the lead. "I'd done a lot of things that aren't in the job description," he says. "It's big and sprawling." The institute is in the final stages of the succession process and Cooper expands on the provenance of the candidates. "Outside the US, inside Sundance and in the US. All three."
Agent of change
When he inhabited the role of festival director, there was a rush of innovation. "I had the freedom to reorganise the categories," says Cooper, who created or co-created Documentary Premieres and Next, encouraged Shari Frilot to curate New Frontier, expanded the World Cinema sections, created festival offshoots in London and Hong Kong, launched Indie Episodics and founded Ignite, the initiative to engage with youth filmmakers.
Cooper will miss the impassioned debate with his programming team. "He was the best mentor anyone could hope for," says Trevor Groth, who for years was director of programming and now plies his trade at finance/production company 30West. "His lust for life and movies was infectious and made every day of the 25 years I worked with him enjoyable and inspirational."
There are too many memories. There was the time Cooper programmed Whiplash for opening night in 2014 and had to convince parties associated with the film to leave it in place. It played well and launched Damien Chazelle's career.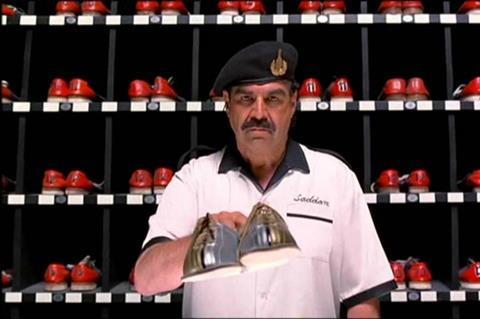 Then there was the sneak peek of The Big Lebowski — when Cooper was associate director of film festival programming — and he discovered the print wasn't in Park City. "We're at the gay brunch, drinking… and we talked about driving to Vegas and leaving." A call was made to Santa Monica, a print was flown up and the screening started 30 minutes late. "It was crazy. And the Coens were there — you can never get them to your festival."
Measure of success
Over the years, thousands of films have screened and Cooper remains refreshingly platform-agnostic about how something is distributed, so long as they recoup and find an audience. "I'm upset there's no real way to measure true success of independent films because it shouldn't be [predicated] on strictly theatrical market [performance]," he opines.
Naturally, he was unhappy about reports of Late Night's theatrical box-office demise, reminding that theatrical is just one part of a film's distribution life. Amazon Studios paid $13m for US rights to the film in Sundance last year, and it barely grossed that in US theatres. Cooper says it was one of the big performers on Amazon's Prime Video platform and embraces the fact streamers offer a chance for audiences to watch challenging work at a time that suits them.
The work of Sundance will evolve but at its heart, he insists, it will remain a forum for diverse independent story­telling, connecting and exchanging ideas. While festivalgoers sample the latest premiere in an atmosphere that is "special every two hours", Cooper has enjoyed tip-toeing around, standing at the back of a venue, and gauging the mood. "That's very satisfying," he says. "I love when I'm in the right place at the right time to see that." Recent examples of Cooper in stealth mode include Clemency, Surrogate and The Birth Of A Nation.
So what will he do when this edition is over? "You'll have to wait and see. I have to stay through Film Church [the highlight recap that takes place on the festival's final Sunday], which is my very last duty. I was thinking of renting a coffin and just laying in it and people have to walk past me.
"I'll be crying a lot, I know that," he concludes. "We're going to have fun."