The pandemic has wrought chaos on the UK distribution sector, while a series of personnel changes at some of the biggest companies is creating uncertainty about their future direction. Should filmmakers be worried?
Producers dependent on UK independent distributors to finance their work and get it into cinemas have had a particularly anxious year. The pandemic has acclimatised audiences to watching films at home rather than in a cinema, and there have been major changes at some of the companies renowned for their commitment to the local film sector.
Zygi Kamasa has left Lionsgate UK, the company he co-founded as Redbus in 1997. Under Kamasa, Lionsgate UK was a staunch supporter of UK film, backing titles such as Bend It Like Beckham, Brooklyn, Their Finest, Eddie The Eagle and, more recently, How To Build A Girl, Ammonite and Mothering Sunday.
Nick Manzi, Lionsgate UK head of productions and acquisitions, is also departing, as is Nicola Pearcey, president of Lionsgate UK and Europe. Lionsgate UK's long-term plans remain unclear, and it is questionable whether the US-owned company will continue to invest in independent UK filmmaking with the same fervour.
Studiocanal UK has also undergone managerial change. Alex Hamilton, formerly president for international film and managing director of Entertainment One UK, became CEO earlier this year, succeeding Nicola Shindler, who left the company in the autumn. Like Lionsgate, Studiocanal UK had championed local filmmaking during the tenure of previous CEO Danny Perkins, releasing titles such as Paddington, Early Man and The Imitation Game. However, this year it notably passed on two major productions — family classic The Secret Garden and Noël Coward adaptation Blithe Spirit — to Sky Cinema for a UK release.
"There is definitely uncertainty," says producer Elizabeth Karlsen of Number 9 Films, producers of Their Finest and Mothering Sunday. "No-one really knows exactly what the landscape is going to be like out there for theatrical distribution when we come out of it. You have the double whammy of Covid-19 with the [impact of] streamers."
However, there is plenty of evidence the sector is well positioned to thrive in a post-pandemic, SVoD-driven market.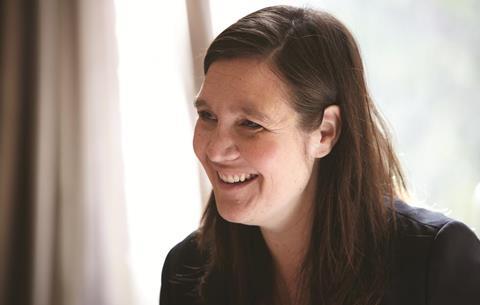 Altitude, Vertigo, Curzon and Modern Films have all successfully released UK films on multiple platforms — and there is no sign they will be stopping now. With US studios retrenching and becoming less internationally minded and more focused on streaming services, there may be opportunities for local distributors in the theatrical marketplace.
A generation of entrepreneurial and successful executives who emerged in the late 1990s and early 2000s are still active in the business: Will Clarke at Altitude, Danny Perkins at his new outfit Elysian, Hamilton at Studiocanal, Kezia Williams at eOne, Eve Gabereau at Modern Films, Rupert Preston at Vertigo Releasing and David Shear at Shear Entertainment among them. Kamasa has even suggested his new employer, Matthew Vaughn's Marv Films, might move into the theatrical distribution of UK films.
Veteran UK independent Entertainment Film Distributors, which mourned the death of co-founder Trevor Green in April, is continuing to make big acquisitions, most notably its recent pre-buy of Dave Bautista action sci-fi movie Universe's Most Wanted, which it bought from AGC during the virtual AFM. Entertainment's managing director Nigel Green wouldn't have picked up such a high-profile film — which won't shoot until next year — unless he saw a future in the UK theatrical business.
Successful improvisation
During the pandemic, new releasing models have emerged. On the arthouse side, independent distributors have worked hard to support colleagues in exhibition, even when venues have remained closed. Gabereau's Modern Films is one of several companies to use revenue-sharing models that give local cinemas a 50-50 cut of the price of virtual screening-room tickets. Modern continues to release UK titles, among them Sacha Polak's Dirty God and Cathy Brady's Wildfire.
UK distributors, Gabereau notes, have been able to improvise with virtual releasing and windows during the pandemic in a way that their European counterparts have not. "In a lot of European countries, there are not alternatives. It is cinema or nothing," she suggests. "We have the infrastructure and also we don't have the legal framework that France and Germany have related to production finance. If you don't adhere to the 'chronology of the media' in France or Germany, you could lose some of your production financing retrospectively."
Zygi Kamasa, now CEO at Marv, which will make two to four UK films a year (up from one), is optimistic. "No-one has got a crystal ball but demand for content is higher than ever," says Kamasa. "It's just not in one particular medium. It's across cinema, streaming, downloading, pay-per-view, PVoD.
"If you make the right films, I do think there is a big theatrical audience still for British independent film," he insists. "I still think there are a lot of British movies that are going to take many millions of pounds at the box office."
Elysian's Perkins is targeting the younger UK cinemagoing audience with a planned new series of big-screen comedies, on which Elysian is collaborating with Kris Thykier's Archery Pictures.
"There's a clear audience there. There's a wealth of talent," Perkins insists. He notes young UK cinemagoers came out in their droves for Shear Entertainment's teen romance After We Collided, in spite of the pandemic. "Once things are up and running again, young people will definitely look for escapism and cheer — and that's what we hope to provide. If you're 14 years old, the idea you will be sat at home with your parents and you won't be going out with your friends, that's the worst idea ever!"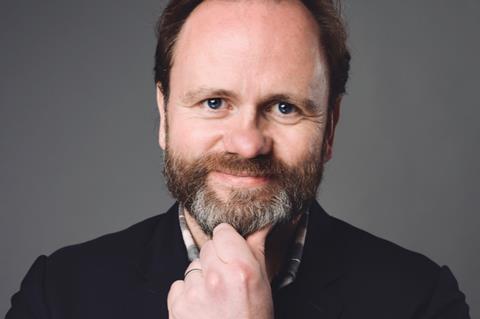 It is still early days for Elysian, which has backing from US talent agency CAA, and earlier this month hired Picturehouse Entertainment's Nick McKay as head of theatrical distribution. Elysian plans to make its first release in early 2021, with Studio Ghibli animation and Cannes 2020 title Earwig And The Witch.
The plan is to handle 10-12 films a year, a mix of its own productions and acquisitions. Perkins is planning to replicate the model that worked best when he was at Studiocanal, namely having production and distribution intertwined.
"If the distribution team has been close to a project from as early a stage as possible, they'll have an understanding of the film and the project — and that can inform the campaign," he says, citing the example of Paddington on which the marketing campaign began "even before the [design of the] bear was finished".
"There will be films we're involved in that we're not directly releasing ourselves, and then there will be films we're releasing where we're not directly involved in the production," Perkins explains. "But having experience across both facets [production and distribution] means you can deliver more effective results."
Altitude has been one of the most active distributors in the UK marketplace since cinemas reopened in the summer. Its releases have included everything from Russell Crowe road-rage hit Unhinged to UK titles including Sarah Gavron's Rocks and James Erskine's Billie Holiday documentary Billie. The company plans to continue to support local production.
"From Days Of The Bagnold Summer to Lady Macbeth to Beats, we love supporting British independent producers," says Hamish Moseley, managing director of Altitude Media Group.
And Karlsen confirmed even with the departure of Kamasa and Manzi, Number 9 is talking with Lionsgate about a new project. "It seems to me they are very much in the market," she says of Lionsgate. Number 9 is also in talks about its slate with other potential backers ranging from Studiocanal, Warner Bros and Fox/Disney.
No UK distributor is pretending 2020 has been anything other than a turbulent and extremely difficult year. However, they have long experience of turning difficult circumstances to their advantage. "I can definitely see the opportunity amid the chaos and uncertainty," says Moseley. He sums up the defiant mood in the sector as those within it look to a landscape beyond the impact of an unprecedented global pandemic.