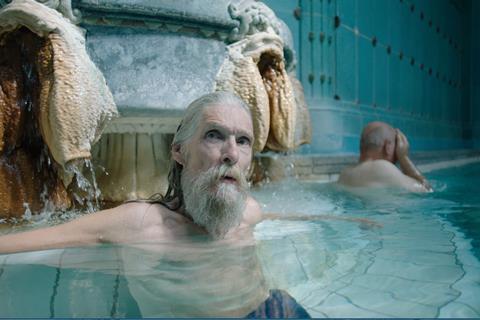 It took Swedish filmmakers Kristina Lindström and Kristian Petri years to get Björn Andrésen, the former child star of Luchino Visconti's 1971 classic Death In Venice, to tell them his life story in Sundance selection The Most Beautiful Boy In The World.
After growing up in Denmark, Andrésen's mother died when he was 11 and he went to live with his grandmother in Sweden. Plucked from obscurity in a Stockholm casting call aged 15 and dubbed "the most beautiful boy in the world" by Visconti, he was thrust into the spotlight, recording songs and inspiring manga comic books in Japan, and drifting among sugar daddies in Paris. Eventually it all became too much.
As the film progresses Lindström and Petri reveal how Andrésen, an actor (whose credits include Midsommar) and musician now in his 60s in Sweden in a loving on-off relationship with his girlfriend, also carries scars from a deeply tragic family history.
Stina Gardell's Stockholm-based Mantaray Film produced the film. Juno Films holds North American rights and Films Boutique handles international sales. The World Cinema Documentary selection premieres on January 29 at 12pm PT.
When did you start researching The Most Beautiful Boy In The World?
Kristina Lindström: Kristian had been working with Bjorn [on a children's TV series] so I got to meet Bjorn seven years ago. I started to ask about his life story. Many people in Sweden knew him as an iconic boy, but what happened?… We told him we wanted to tell his story about his life. The grandmother, missing father, the things that happened in his life. He is a very good actor and he was neglected.
Kristian Petri: He was reluctant because a lot of people in Sweden ask him how does it feel to be the most beautiful boy and he was fed up with it. So a lot a lot of the work at the beginning was to create trust. We met 30 or 40 times before we decided to make a film. We'd be talking and then he'd open another door and another door… His mother left tapes and poems… messages from beyond the grave. There was so much archive material and a lot of material around Death In Venice.
He views himself as something of a failure. He had dreams about being a musician… It was our ambition to make a very cinematic film and a piece of art in itself. He was very happy about wanting to take part in that.
When did you start to talk about Death In Venice?
KP: That took maybe three years… He had this huge feeling of being exploited once by a filmmaker [Visconti] and we didn't want it to happen one more time, even if our goal was different. We wanted him to feel his story counted… We kept talking about Death In Venice throughout the process and we got different answers… It started off as, "The film that destroyed my life," but after a while [it became], "Well maybe it's not that simple – of course, I got things out of it, too."
You found footage from the Cannes press conference in 1971 shortly after the world premiere in London. Visconti is teasing Andrésen, who doesn't speak French and doesn't understand what the press corps are laughing about. It was brutal.
KP: I was in shock when I saw it the first time. We found the material in an archive in Rome… He's saying [Andrésen] is not beautiful anymore. He just crowned him and [then] he takes away everything.
You took him back to the Grand Hotel des Bains on the Lido where Death In Venice shot, to affectionate reunions with producers and artists in Japan, to Paris with his girlfriend. What was it like watching him in his old haunts?
KP: He was walking around the deserted ruin of this amazing hotel… It was like a strange, beautiful metaphor of the whole film project.
KL: He really enjoyed Japan, to be there and to be adult.
You introduce tragic family stories quite late in the film – the demise of his young, bohemian mother, the father he never knew, and his mixed fortunes as a parent himself. Why?
KP: Filming him these five years, there were layers, like peeling an onion, and we hope it has the same effect on the audience. So we wanted to introduce quite late some characters like the mother, the daughter, and the son. That was our experience.
Andrésen's father died young and you used DNA testing to find out who he was. You also learned a lot about his mother, How did you decide what to leave out?
KL: His mother was travelling a lot to Paris and living in hotels among photographers and poets…. There were so many roads to go.
KP: Bjorn has never met his father – he died so early – so he never missed him… It was more curiosity and then it wasn't super important for him.
Has this film been a cathartic experience for him?
KL: I think so. It's hard to speculate… Obviously, he has been taking steps in his life, with his [adult] daughter, meeting his ex-wife…
KP: And he's doing a music project now, releasing two songs in a couple of months, starting a new band… It's not like he's a gloomy character. He's a fun person. Very smart and funny.