Odesa International Film Festival's programme director Anthelme Vidaud discusses the resurgence and popularity of Ukrainian film production.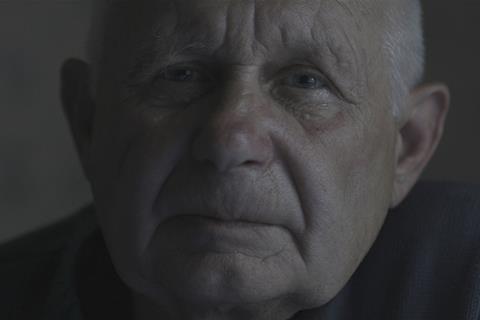 You might expect these to be barren times for Ukrainian production. Not only is the country caught in an ongoing war with Russia but, like everywhere else, Ukraine has also had to deal with the Covid pandemic and resulting lockdown. Yet, as Odesa International Film Festival (OIFF) programme director Anthelme Vidaud observes, this year's National Competition for both features and shorts is unusually strong.
French-born Vivaud came to Ukraine to work for the French Embassy in 2011, and was recruited for the festival by OIFF general producer Julia Sinkevych in 2014. Vidaud remembers that when he started programming in Odesa, very few Ukrainian feature films were submitted to the festival.
"We received less than 100 [films], shorts included," Vidaud says of 2014. Six years on, submissions are at over 300. "It has tripled. It is the result of the state support which lifted up quite considerably in the last few years.
"It is not just the volume but the quality," he continues. "A lot of very good Ukrainian films have been produced over the last three or four years."
And, with the restrictions imposed on the festival this year, Vidaud is also grateful that local filmmakers have agreed to show National Competition films online.
"We wanted to keep the screening atmosphere, meaning that we wanted to put specific dates and times when the films could be watched," he explains. The number of views of each title in the National Competition is limited to 1000, which corresponds to the capacity for two screenings in the theatres where the movies would have been shown if there hadn't been a pandemic.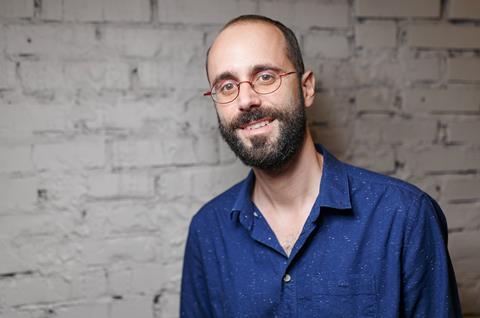 Diverse voices
What is particularly striking about this year's selection is its diversity. Among the competition titles is Egor Troyanovskyi's feature documentary Demon, in which a father searches for his Ukrainian soldier son, who appears to have been kidnapped and executed in the Donbass region in 2014, just as the war with Russia was beginning.
"This is a very important film," says Vidaud. "There have been a lot of films made about the war, but human stories like this are always very precious."
Another film screening in National Competition is Serhiy Storozhev's debut feature, the dark family drama My Sweet Home. "It has a classical flavour," says Vidaud. "Visually, the film is interesting. It is black and white. It is set totally in the Donbass region. There are quite famous actors in the film mixed up also with newcomers. There was something of a new breath that we felt in this film. That is why we selected it."
Vidaud suggests there are many reasons for the recent flowering of local film production, including the "social and political situation in the country. Ukraine has been at war with Russia since 2014. There has been a revolutionist before that. So this generation has a lot of things to say with the camera about what is happening."
OIFF has also played its part, being an industry event as well as a festival. That has enabled festival programmers to follow films from beginning of their journey, when they're pitched and presented in works in progress sessions, right through until their completion.
Alongside documentary, animation is also a genre that continues to flourish. "It dates back from Soviet times. There was a Ukrainian school of animation which was very, very strong," Vidaud explains. "Even in the period when there were less Ukrainian movies after independence, animation still kept working." The National Competition includes Anatoliy Lavrenyshyn's debut feature Viktor_Robot, an animated feature set in the distant future and about the galactic adventure of a little girl and her tiny robot helper.
Vivaud has also noticed that is a growing trend of foreign filmmakers coming to the Ukraine and shooting very Ukrainian stories. Examples he cites include Australian director Jayden Stevens feature' A Family and two shorts; Canadian director Mathieu Grimard's Goodbye Golovin, which played in this year's Berlin Generation 14plus strand,and French director Joanne Rakotoarisoa'sWe Are Not Dead Yet.
When it comes to local content, OIFF is now a launchpad to allow Ukrainianmovies to reach cinemagoers, such as Antonio Lukich'sMy Thoughts Are Silent which one awards at last year's OIFF and Karlovy Vary. "For us, it is super pleasing to see how the audience reacts," Vidaud says. In the past, he recalls that Ukrainians would give a very wide berth to local films. "They would go and watch an American movie or a European movie. This has completely changed. Now, Ukrainian films are hugely attended at our festivals, in other festivals and in the cinema halls. And it's not only commercial movies."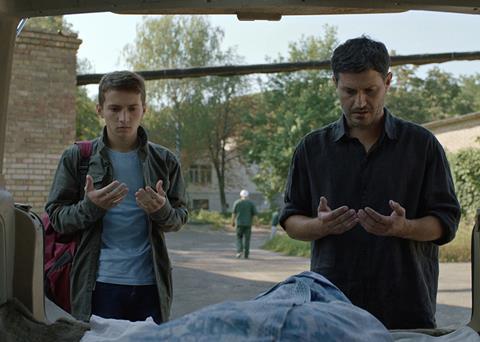 In reaction to the increased popularity of local movies, in 2019 the festival launched an audience award for titles in the National Competition as well as in the international competition. And Ukrainian movies now have their own VOD platform, Takflix —"the Ukrainian Netflix" as Vidaud jokes.
Another sign of the resurgence in Ukrainian production is the success of certain homegrown titles in OIFF's international competition. For example, last year, Nariman Aliev's Homeward (aka Evge) shared the "Golden Duke" Grand Prix.
Local films are also featuring ever more prominently at foreign festivals. It is only a few weeks since Atlantis, directed by Valentyn Vasyanovych, won Venice's Horizons prize. Many of Vasyanovych's previous films have screened in Odesa, and Vidaud describes him as "a huge talent. We are really happy for Vaslentyn because we feel his work before was not recognised internationally as it should have been."
As for this year, Vidaud is delighted at the strength of OIFF's National Film Competition. "In terms of feature films, this year is a record," he says of a renaissance in Ukrainian production he fully expects to continue.