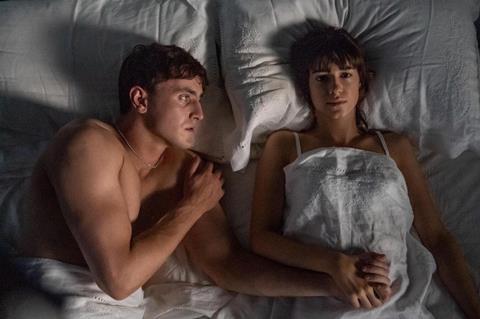 The Irish film industry is in rude health thanks to international successes and the ongoing development of homegrown talent.
As well as a marked increase in production activity by Irish film and TV makers, the country is establishing itself as an attractive location for international footloose film and high-end TV shoots.
Like many territories, Ireland faces the challenges of meeting a global increase in the demand for film and TV content. It is well placed to take advantage of further projected growth, with expanded or expanding studio space and new facilities in development.
The international success of TV shows such as Element Pictures' Normal People for the BBC and Hulu, a 12-part series based on the acclaimed Ireland-set novel by Sally Rooney, has helped solidify the country's reputation as a top-notch creator of audiovisual content. It has also instilled confidence on the ground following a challenging year due to the Covid-19 pandemic.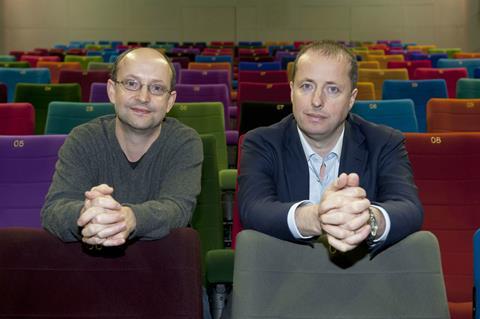 "If it wasn't clear previously, Normal People proves that local stories can have a global impact when everyone involved is at the top of their game," says Andrew Lowe, co-founder of Element Pictures.
Element has two major projects in or nearing production in Ireland. "We are at the halfway point in the production of Conversations With Friends [again for the BBC and Hulu], which is shooting in Dublin having started out shooting in Northern Ireland in May," says Lowe, of Element's adaptation of Rooney's Dublin-set debut novel. "We are also in pre-production on The Wonder, a feature film being directed by Sebastian Lelio and starring Florence Pugh, which we are producing with [Tessa Ross and Juliette Howell's London-based] House Productions, set to shoot in and around Dublin and Wicklow from August."
As elsewhere where inward investment is booming, Ireland is experiencing challenges in finding crew to meet the surge in demand. "We need to focus on measures we can take to recruit new people into the industry and train them up," says Lowe.
Producer Rebecca O'Flanagan of Treasure Entertainment believes there is a huge global demand for Irish storytelling. "We have completed a 12-week shoot on the second series of family-orientated thriller Smother. We have just announced a slew of international sales for it, demonstrating the huge appetite for quality Irish content," she says.
The high scale of production activity inevitably brings challenges, and O'Flanagan would like to see a further focus on the homegrown sector. "It is critical the industry puts a structure in place that protects the domestic industry," she says. "Screen Ireland has been heroic in supporting the industry throughout the pandemic. They responded quickly and effectively and were really proactive.
"Moving forward, I think Screen Ireland's pivotal role will become all the more critical in navigating the tricky balance between incoming productions and the indigenous independent sector."
It has been a lively period for filmmakers in Ireland. Production is underway on Emer Reynolds' narrative feature debut Joyride starring Olivia Colman as train wreck Joy, about to embark on an adventure but unaware a cheeky youngster is coming along for the ride. Locations include the southwestern county of Kerry.
Production was recently completed on God's Creatures, a psychological drama starring Emily Watson and Paul Mescal, in County Donegal. It is directed by Saela Davis and Anna Rose Holmer, who previously made The Fits together, and produced by Fodhla Cronin O'Reilly through her Sixty-Six Pictures. A24 has acquired worldwide rights and is co-financing alongside BBC Film, Screen Ireland and WRAP (Ireland's Western Region Audiovisual Producers Fund).
Further projects in the works include Sunlight, the debut feature of Claire Dix, which is being produced by Blinder Films and shooting this summer. The project is funded by Screen Ireland as part of the POV scheme for female talent.
Completed productions generating industry buzz include writer/director Brendan Muldowney's mystery The Cellar and Andrew Legge's wartime drama L.O.L.A.
The development of sustainable career paths is at the centre of Screen Ireland's commitment to Irish talent, notes chief executive Desiree Finnegan. "A key priority is to develop and nurture creative talent across the country. We support Irish talent throughout their careers, from first-time writers, directors, producers, cast and crew to Oscar nominees.
"We also want to encourage a new generation of filmmakers to get involved in the industry, and have established two national talent academies — for film and television drama, and for animation," continues Finnegan. "Screen Ireland also recently launched a fund for crew development hubs in order to grow and nurture new and emerging talent across all crew roles.
"A vital aspect of the academies' work will be focused on regional talent development and inclusion, ensuring opportunities and support for new and diverse talent. This will ensure an overall national approach to creative talent, crew and workforce development in line with the significant growth ambition for the industry."
Incoming productions
The growth in Irish production comes amid a buoyant period in Ireland for international productions and co-productions. The country has built on its prolific international reputation since scenes from Disney and Lucasfilm's Star Wars: Episode VII — The Force Awakens and Star Wars: Episode VIII — The Last Jedi were filmed in locations including the Unesco world heritage site Skellig Mhichil (Skellig Michael) in County Kerry. Other major projects have followed. These include Apple TV+'s forthcoming Foundation, shot at Troy Studios in Limerick, following the construction of a fourth soundstage.
Matt Damon famously spent the first lockdown in Ireland when production was halted on Ridley Scott's The Last Duel, co-starring Ben Affleck, Adam Driver and Jodie Comer. Production finished in late 2020 in several locations including Cahir Castle, Meath and Wicklow.
Disney's Disenchanted, starring Amy Adams, Patrick Dempsey and Maya Rudolph, is shooting this summer on location in Wicklow and Dublin, while Harry Wild, a mystery thriller series starring Jane Seymour, co-produced by Ireland's Metropolitan Pictures for Acorn TV, is also in production.
Also for TV, Holding, a four-part adaptation of Graham Norton's novel directed by Kathy Burke, is shooting in West Cork this summer, and Redemption, a detective series co-commissioned by Virgin Media Television and ITV, is also shooting in Ireland.
They are all drawn by the Section 481 financial incentive. It provides a 32% credit to all locally incurred production costs. This is based on the cost of all cast and crew working in Ireland and also includes post-production and visual effects. A 5% regional uplift allowance was introduced in 2018 for projects shooting outside of Dublin, Wicklow and Cork. All projects must pass a cultural test and an industry development test. Projects are capped at $83m (€70m), and the incentive applies to feature film, television drama (singles or series), animation (excluding computer games) and creative documentary.
Ireland's capital, Dublin, is a five-hour flight from New York and one hour from London, with main airports also located in Cork and Shannon. Several Irish studios have undergone expansion. Ardmore Studios, located 14 miles from Dublin with easy access to urban and rural locations, has seven soundstages and adjacent access to extensive production and post-production facilities. Ashford Studios is located 26 miles from Dublin city centre with three soundstages and 500 acres of rural backlot. Troy Studios, in the mid-western city of Limerick, hosted Foundation and has 380,000 sq ft, including four soundstages totalling 100,000 sq ft.
Large-scale studio facilities in development include Ashbourne Studios (170,000 sq ft with 88,000 sq ft of soundstages) and Greystones Media Campus (790,000 sq ft with 270,000 sq ft of soundstages).
Katie Holly, owner and managing director of Blinder Films, believes a strong and long-established indigenous industry can only benefit from Ireland's increased international profile.
"I feel all boats are rising. There is some incredible talent in Ireland, both experienced and emerging," she says. "Screen Ireland has been so supportive to local productions, particularly through Covid‑19, with additional funding to defray the extra costs to film safely, development funding in the form of slate and enhanced development schemes, and through the government-backed production continuation fund, which is open to projects funded by Screen Ireland, [local broadcaster] BAI or the Arts Council. It enabled local producers to get back into production.
"ScreenSkills Ireland has also done incredible work offering courses to help upskilling crew and new entrants," Holly adds.