CineMart, which runs January 26-29, aims to give fewer projects more space and attention, says IFFR Pro head Marit van del Elshout.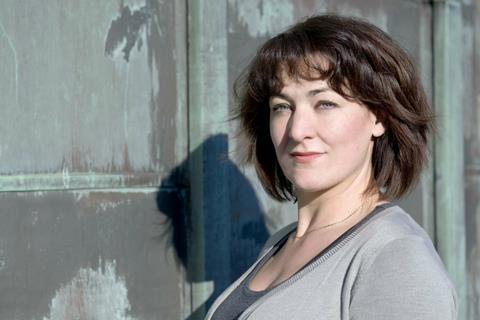 Rotterdam's IFFR Pro is the first big Europe-based industry gathering of the year and attracts delegates from all over the world. Its flagship co-production market CineMart, which runs from January 26-29, is more intensely curated and focused than ever. Instead of the 35 or more new projects presented in previous editions, this year there will be only 17 as CineMart attempts to stay firmly focused on those with market potential.
"There are so many projects being developed in labs and markets and presented into the marketplace but it's very difficult for them to get made. For them to get seen is even more difficult," says head of IFFR Pro Marit van den Elshout.
"There are many good projects being developed and on the other end, there is a big need for good content. But A does not always get to B, and to make sure good projects get the guidance, attention and space they need, we keep the number of projects below a certain maximum."
Of the CineMart projects, eight are being directed by women, eight by men and one by a trans-femme filmmaker. They are complemented by nine further films from Boost NL, the initiative IFFR runs in tandem with the Holland Film Meeting in Utrecht in September. Projects are developed for five months in advance of Rotterdam. There are also two VR projects.
The project with the biggest budget is the $3.2m (€2.9m) Boost NL title Groundswell, directed by South African filmmaker Daniel Bruce, which is about post-apartheid South Africa and is based on a play by the director's father, Ian Bruce. The lowest budget is Dornaz Hajiha's $329,000 (€296,000) Iranian project Followers, about a family who reveal their most intimate secrets in the hope of making money on a TV game show.
Several renowned filmmakers are presenting projects at CineMart. They include Romanian auteur Radu Jude who is in town with his new project, Sleepwalkers; prolific Dutch director David Verbeek, who continues his long association with production company Lemming on The Wolf, The Fox And The Leopard; and fellow Dutch filmmaker Morgan Knibbe, who is working with Baldr Film on The Garden Of Earthly Delight.
There are two notable projects from South America: Argentinian director Iván Granovsky's has Jealous White Men, a take on Charles Darwin's life, told through the prism of an alcoholic picnic between Jules Verne and his wife Honorine, while Brazilian director Karine Teles' is presenting Princess, about a woman who has to redraw her relationship with her husband when he becomes a "hopeless conservative".
There are no UK projects in the CineMart line-up but van den Elshout does not believe the impending Brexit has affected application numbers from the UK. "Not a lot of British projects lend themselves to coproduction," she observes.
The UK will be represented at IFFR Pro by two producers participating in Rotterdam Lab's training programme, supported by the British Council.
There are also UK-based speakers at the lively Reality Check conference, among them Gavin Humphries, producer of Pin Cushion and managing editor of VoD platform Nowness, and Theresa Ikoko, co-screenwriter of Sarah Gavron's Rocks. This year the conference is focusing on the importance of supporting original voices to stand out against the global giants.