The Odesa International Film Festival (OIFF) was launched in 2010 and Julia Sinkevych joined as general producer for its second edition in 2011. Previously involved in events including the Koktebel Jazz Festival in Crimea and Kiev's International Festival of Contemporary Arts GOGOLFEST, she also worked on the festival promotion of films for Kiev-based producer and distributor Arthouse Traffic.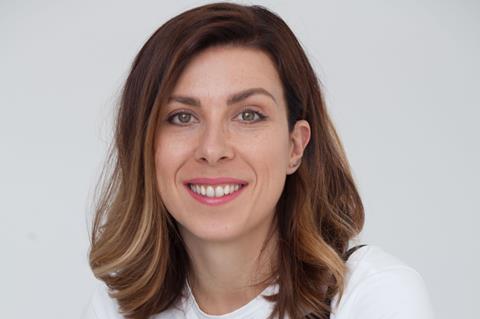 As the general producer of OIFF, Sinkevych oversees the festival's organisation and its programming. She is also responsible for liaising with international partners and organistions and the promotion of the festival inside and outside of Ukraine.
Sinkevych also found time in 2016 to co-produce Vitaliy Mansky's documentary film Close Relations and is a co-founder and supervisory board member of the Ukrainian Film Academy.
OIFF's four-day Film Industry Office is a mix of panel discussions and public pitching sessions of new Ukrainian projects and TV drama series project sfrom Central and Eastern Europe. This year will see projects in postproduction from the Eastern Partnership countries of Armenia, Azerbaijan, Belarus, Georgia and Moldova presented for the first time as part of the Works in Progress showcase alongside the traditional line-up of Ukrainian projects and co-productions.
Sinkevych reveals how she has helped to turned OIFF into one of the leading flm events in Eastern Europe.
What have been the highlights of the first 10 years of the Odesa International Film Festival?
The festival emerged in the same year as the revival of the Ukrainian film industry when the state decided to restore and systematically support film production. The first festival was organised from scratch in two months. At that time, it was a small event with one festival venue at the Rodina cinema. The opening took place at the Opera House, and the first big screening was held on the Potyomkin Stairs. The concept of the programme was completely different – all the films contained elements of humour since it is generally accepted that humour was born in Odesa. In 2012, the new large Festival Palace was introduced, and the film festival then focused on the audience and the general public.
What do you view as your greatest achievements?
Every year we receive more and more films, and more and more famous filmmakers want to come. And, of course, we've managed to improve the image of Ukrainian cinema on an international level.
On a personal level, the OIFF became an important part of my life. I am always happy when our 'festival children', the authors of projects or films, write or call me for advice. When Nariman Aliev's full-length debut Homeward was selected for Cannes' Un Certain Regard, the producer called me, and I was one of the first to secretly hear the news.
Recently, my colleague asked me what motivates me to work so much, why am I doing this? And I sent her a message from Antonio Lukic, who had just won a prize in Karlovy Vary with his film My Thoughts Are Silent. He wrote words of thanks and added that this would not have happened if it were not for the OIFF and our support for his project.
What has been a personal high point?
A special highlight was Michael Nyman's performance on the Potyomkin Stairs. We screened Dziga Vertov's film A Man With A Movie Camera - a wonderful performance, it ended, and an "encore" was absolutely out of schedule. Suddenly, the famous scene from Battleship Potyomkin appeared on the screen, and the author's music sounded. It was unexpected, Michael had decided to arrange a surprise. All of the 15,000 spectators gave a standing ovation.
What role does the festival's Film Industry Office play in the Ukrainian film industry?
When we launched, we studied the best international film markets but we also took into account the needs of our own environment and market. From the beginning, we understood there is no use in creating another platform similar to the others and presenting projects that will run from one co-production market to another. We wanted to be different. Accordingly, our focus was on Ukrainian projects and, gradually, we began to complement our platform, for example, with the TV section. In addition, we have a strong film market. This is the only professional platform in Ukraine with communication opportunities for distributors, film studios, and cinemas.
What is new at this year's industry programme?
This year we decided to experiment because we realised our platform is already pretty much established, while our neighbouring countries, like Georgia, Belarus, or Moldova, do not have such a powerful platform for the presentation of their projects and networking. Therefore, we decided to include the Eastern European Partnership countries projects in Pitching and Work in Progress for the first time. Our goal is to create a regional hub for the project presentation. This year we will also have private screenings of Ukrainian films within the framework of UA Films Showcase, and the CINEMA: Backstage conference where we will discuss issues related to co-production.
How would you like to see the Odesa International Film Festival evolve in the future?
We will definitely keep expanding, growing, and becoming a strong competitor. We want to increase the number of the OIFF venues so that even more people can attend. We want to expand the number of events not only with film screenings, but also with parallel events that will attract audiences from different artistic spheres and turn the Odesa International Film Festival into a multidisciplinary platform.