From surprise hits to sinking ships, the UK's independent distribution landscape has seen big changes in 2017.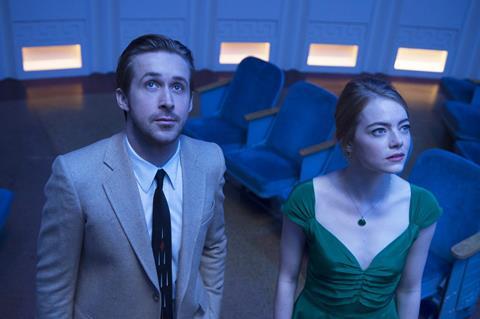 Lionsgate UK kicked off the year in style when La La Land danced its way to $40m (£30m) in the territory, six Oscars and five Baftas. The musical is still the only non-studio movie among this year's top 10 titles. Yet despite that resounding result and a record-breaking year for the company to date, Lionsgate UK CEO Zygi Kamasa is worried about the outlook for the independent business.
"The health of the independent distribution sector is poor to average at best," he asserts. "It's a very competitive market in light of the Hollywood product. When you're battling studio fare, your bullseye is getting smaller."
UK box office reached a record $1.74bn (£1.3bn) in 2016, marking a second consecutive year of growth, but audiences continue to converge on a smaller number of films. "The growth of the box office is not reflective of the whole industry," expands Kamasa. "It's reflective of the growing appetite for audiences to see those huge popcorn movies. Growth is coming from the top 30 or 50 movies."
Polarisation has been the dominant trend in the UK distribution landscape in recent years. The top 20 movies (only two of which were non-studio releases) accounted for 48.6% of the annual box office last year, 5% more than two years ago. The gross of the top 40 movies was greater than the entire UK and Ireland box office a decade ago.
The six studio distributors and four 'indie majors' (eOne, Lionsgate, Studiocanal and Entertainment Film Distributors [EFD]) accounted for 95% of UK market share in 2016, with a further 10 indies fighting over 3%, and more than 100 other content suppliers battling over 2%. Meanwhile, the number of releases soared to more than 900, admissions have flatlined at around 170 million, and ticket prices and advertising costs continue to inflate.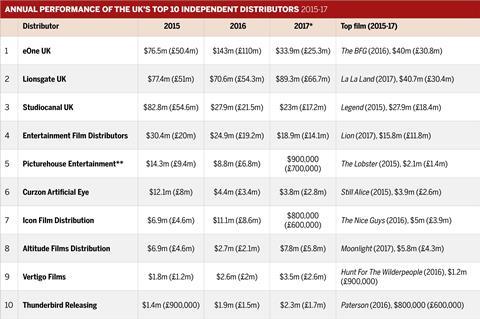 Those trends are set to continue this year. Box office is currently tracking 6% up year-on-year and the top five movies account for 25% of the pie, even before the arrival of Star Wars: The Last Jedi in December. The top five studios currently own 80% of 2017 market share.
Value-chain challenges
Shifting market conditions and a political system reluctant to impinge on US studio dominance are having a significant impact on the UK's independent community. On a macro level, polarisation puts pressure on the whole independent value chain: producers, distributors and exhibitors are less likely to take risks.
"We're all going into markets much more cautiously," attests Kamasa, who admits that third-party acquisitions will be increasingly rare for the firm. Lionsgate, Studiocanal and other key UK distributors are instead seeking to grow their own production footprint and get involved in films at an earlier stage.
The squeeze on the middle means commercial indies hunt harder for franchises while arthouse players test the water on more commercially minded titles (which poses its own challenge; see Curzon's acquisition of Borg/McEnroe, for example). On a micro level, distributors go out of business.
Last year saw the demise of independent stalwart Metrodome. This year's casualty is Icon. The latter, which relaunched four years ago with backing from private investment group New Sparta, is seeking new investors following owner Jerome Booth's decision to reinvest in other fields. A number of senior staff have left the company this year and new homes are being sought for product.
Icon is one of many distributors struggling with the pound's seismic drop against the dollar and euro. Not only is buying more expensive today, but agreements forged two years ago are now having to be fulfilled at a worse rate than when initially agreed.
"There's no way of making that disparity good," says Film Distributors' Association chief executive Mark Batey. "The pound's plummet post-Brexit may be good for inward investment but it puts a particular pressure on UK distributors." Any loss of EU subsidies for arthouse film buyers post-Brexit will further trouble the sector.
Icon is by no means alone in feeling the heat in the polarised, crowded and pricey UK market. Expensive 2017 disappointments for larger indies have included Valerian And The City Of A Thousand Planets, American Assassin, Detroit, Sleepless, Gold, Silence and The Lost City Of Z, to name a few. Studiocanal let go of its head of distribution earlier this year and has seen a number of costly acquisitions underwhelm.
EFD released only two films between March and August, neither of which managed more than $143,000 (£100,000). eOne's box office is significantly down on a record 2016.
Meanwhile, The Works has significantly scaled back distribution in recent years (but is being repositioned under new ownership).
"It's extremely difficult," confirms Altitude Film Distribution's head of distribution Hamish Moseley. "It feels like a growing challenge. The market is more perilous today and the head count is smaller on the corporate side."
Changing viewing habits among the key cinemagoing demographic are also posing a headache. "More than ever, we are competing with TV and digital box-set viewing," says Kamasa. "It's harder than ever to get consumers to come to the cinema."
On-demand pressure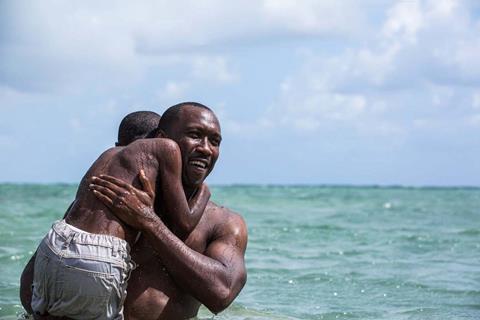 A PwC report from June predicted that paying for TV content from on-demand digital-video services will grow by more than 30% to $1.9bn (£1.42bn) by 2021. According to the consultancy, the rise in popularity will see revenue from video services edge ahead of an estimated $1.88bn (£1.41bn) from theatrical box office. PwC also predicted a "terminal decline" for DVD and Blu-ray sales from $1.63bn (£1.22bn) in 2016 to just $714m (£533m) by the turn of the decade.
At the same time, the whole independent film sector is feeling the effects of a broader, global shift in the media landscape.
"We are contending with huge shifts in audience profile and with a media that is increasingly enthralled by mainstream culture," says Jason Wood, the former Curzon head of programming who is now artistic director at Manchester cinema Home. "This makes it very difficult for anything outside of the mainstream to have any penetrating effect. There is less and less space for anything below the radar."
Despite obvious challenges in the space, this year has seen the arrival of several ambitious new players in the market. The largest of these is US-backed mini-studio STX, led by former Universal and Film4 executive David Kosse. First releases on the slate include Wind River, Breathe, Home Again and Adrift.
"They have hired some very smart executives," admits Kamasa. "They are putting money in the right people. But I think they will struggle unless they have a couple of franchises pick up quickly. It's a tough gamble and it's not a great time to be launching a new business. The big advantage they — and we — have is that flow of US movies."
At the other end of the market, successful indies such as Altitude (Oscar winner Moonlight took an impressive $5.8m for the company in Q1) and Curzon continue to diversify their portfolios while a handful of emerging companies such as National Amusements, Arrow Films and Park Circus are growing their distribution footprints.
"The saving grace is that you can still have a big hit out of nowhere," says a more upbeat Kamasa. "La La Land, The Girl On The Train, Tinker Tailor Soldier Spy, Legend… these weren't massive-budget movies. There are hits out there, they are just fewer and further between."
Both Studiocanal and EFD will score hits this year: Studiocanal with Paddington 2, while EFD got to $15.8m with Lion earlier in the year and could reach double digits again with A Bad Moms Christmas. In fact, come December, the top 10 movies could feature two non-studio movies — Paddington 2 and La La Land — which would be a very impressive feat in the UK.
This year has also been marked by the commercial success of a handful of low-budget UK movies. Lady Macbeth crossed $1m for Altitude in May while, at time of going to press, God's Own Country had taken $887,000 (£662,000) for Picturehouse from an initially modest screen count after four weeks of play this autumn.
"There seems to be a collective desire to ensure that independent films, and especially British ones, are given the opportunity to succeed," says Wood. "This is best articulated by the success of films such as God's Own Country and Lady Macbeth which the BFI, distributors, exhibitors, press and audiences all came together on. We mustn't become complacent, but having just returned from Toronto and seen titles such as Apostasy, Dark River, Lean On Pete and The Death Of Stalin, we should be celebrating a British industry in a rather robust state."
In Toronto, major Netflix deals were also announced for UK movies Been So Long and The Ritual. "When we do exit polls, we hear people saying they want to see more British movies," adds Kamasa, who invests annually in a slate of UK films, which this year included Their Finest and Churchill. "That audience is underserved. They want fewer, better UK movies."
Meanwhile, event cinema remains a potent revenue stream. Newly minted Trafalgar Studios hopes to plough a furrow in that field alongside the likes of Picturehouse and a growing crop of alternative content distributors.
Foreign-language falters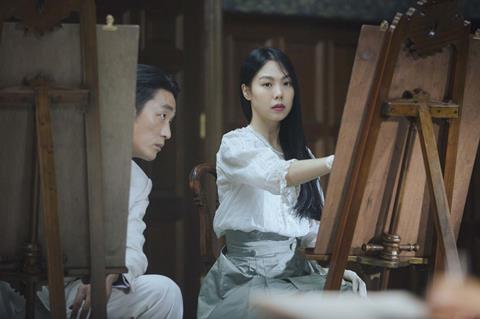 Taken as a whole, foreign-language films continue to suffer. In 2008, five (non-Hindi) foreign-language films crossed $1.3m (£1m). This year, Curzon's hit The Handmaiden, which scored the biggest number for a foreign-language film in five years, is the only foreign-language movie to hit that milestone, while Julieta was the only film to do so last year.
"We've seen a steady decline in foreign-language movies," admits Moseley. "It's hard to see where another $13m (£10m) Crouching Tiger, Hidden Dragon or $6.7m (£5m) Amelie will come from but I'm sure they will at some point. Loveless, which we bought in Cannes, is one of the best films we've seen in years."
Posits Wood: "For distributors and exhibitors, we need to find new and inventive ways to speak directly to our audiences to ensure these titles have a chance of getting through."
While digitisation has proved financially onerous for most distributors, it has at least meant a wider choice for consumers. The challenge, though, is keeping those films visible for more than one day. "We have to guard against more niche titles being relegated to single-play screenings," cautions Wood. "If we want a diverse film landscape, we should increase the opportunity for a wider variety of titles to be seen."
With 1% of the world's population and 5% of the world's box office, the UK certainly punches above its weight. Fuelled by US blockbusters, headline stats are likely to remain positive. PwC has also predicted a rise in admissions and screens in the UK in the next 10 years. But industry gatekeepers need to act now if that landscape is to remain diverse and inherently strong.
Kamasa was recently appointed chair of a BFI commission to assess the health of the independent film industry. He hopes industry submissions to the commission will be "radical and different" in their proposals for sustainability.
"The reality is that British independent film needs stimulus," he concludes. "I don't know if [that will come] through more varied ticket pricing or other means. It's bad enough now, but the real fear is that in five or 10 years' time those top 30 or 50 movies could be 98% of the UK box office, or even 100%. The others won't even get their heads above water and that would be a disaster, especially for British movies."