With increasing crossover between film and high-end TV drama, television festivals are becoming ever more valuable to makers, marketers and distributors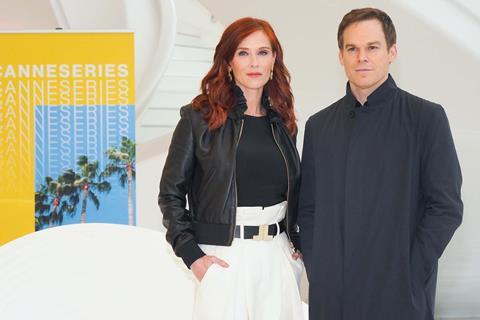 For decades, the US film industry has basked in - and benefited from - the limelight provided by the international film festival circuit, using glitzy premieres and their attendant PR opportunities to launch films to cinemagoers and potential buyers from around the world. Now it is the turn of the US television industry.
Television festivals focused on screening new shows to public and professional audiences - from free-standing events such as Canneseries and Séries Mania in France to festival spin-offs like Berlinale Series and Toronto's Primetime section - are proliferating. And TV creatives, marketers and distributors are finding plenty of ways to use them.
For creatives, a festival can be a source of recognition, as well as a pleasant perk. "You can be jaded about a lot of this stuff, but it's also really thrilling and really cool," says Harlan Coben, the US novelist and TV writer/producer whose Netflix thriller seriesSafe screened out of competition at April's inaugural Canneseries, with star Michael C Hall and other cast and crew in attendance.
"I love talking to people about the show," adds Coben, who was also president of the Canneseries jury, "and I love being with my cast and crew. Maybe because the rest of my life I'm locked in a room alone."
For marketers, a festival screening can put a stamp of legitimacy on a series aimed at an upmarket audience. "Being invited into such a prestigious festival elevates the brand, much like doing a film premiere," confirms Valerie Cabrera, senior vice president of worldwide content distribution at AMC Studios, whose historical adventure series The Terror had its world premiere at February's Berlinale Series.
AMC used the festival setting to screen two episodes and also took leads Jared Harris and Tobias Menzies, plus executive producers David Kajganich and writer Soo Hugh, along for the ride. "It was a great launching pad because it's a very curated audience," says Cabrera. "So you know it's going to resonate with the audience."
Even older shows can benefit from festival exposure, according to Greg Drebin, executive vice president of worldwide marketing at 20th Century Fox Television Distribution, which showcased a classic episode of The Simpsons together with other animated shows at last year's Séries Mania. "It's a chance to satisfy fans of a show, if it's a retro piece, and give it some exposure in a new context," Drebin explains. "When you can get a crowd of people to sit around and watch a show - especially a comedy - it's really valuable."
Distributors and sales companies can use TV festivals and screening events to work with local licensees and other partners on co-ordinated marketing strategies. That was part of the plan for Endeavor Content when it recently took BBC thriller series Killing Eve to Canneseries. In past years, the company screened The Night Manager at Berlin and Top Of The Lake: China Girl at Cannes Film Festival (which itself has recently taken small steps into the TV world).
"With all the trade press and business press being in one place at one time," says Beth McPhee, who is the executive vice president of international marketing and publicity at sales company Bloom, "[a festival screening] is a huge asset for us as we help broadcasters throughout the world figure out how to do press and junkets in a meaningful way that creates the most impact."
Occasionally, distributors can even do sales business at festival events, though in most cases shows are already licensed by the time they screen. At Berlin, reports Cabrera, the screening of The Terror, on which Amazon has the first window in a number of international territories, "created buzz for free-TV buyers to take a look at it, even though it won't be available [for its second window] for nine to 12 months." As a result, AMC was able to initiate second-window deals on the series for Germany and Russia.
Content crossover
The boom in TV festivals and screening sections is clearly a result of the increasing crossover between the high-end television and film industries. As Endeavor Content's head of international sales Gary Marenzi puts it, series like The Night Manager and its upcoming companion piece The Little Drummer Girl (from acclaimed big-screen director Park Chan-wook) "are very big, cinematic shows, where the cast are known to a film audience, so they might be more suitable to a film festival rather than a pure TV festival. In the current environment, they're very given to the film festival type of promotion, with the red-carpet atmosphere."
And, like their film counterparts, TV distributors are careful about how their titles are treated and whether, for example, they screen in or out of competition. At 20th Century Fox, which screened network procedural 9-1-1 and cable drama The Chi in the Best of USA out of competition section at this year's Séries Mania, "we prefer not to be in competition", says Drebin. "Not because we're not confident of our ability to win, but we feel like it's a different mindset when people are screening for comparison versus screening for enjoyment. The idea of art competing against art is always very difficult."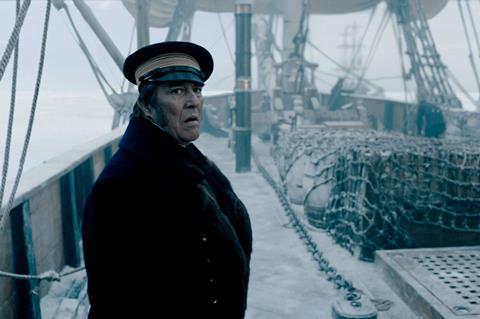 Probably the most crucial factor for distributors however, is timing. While festivals are often hoping to stage national or even world premieres of new series, distributors are often tied to the traditional release patterns of the highly structured US industry. AMC, for example, recently passed on the possibility of screening a new series at a spring festival because the event "was just so far ahead of the US premiere, there really wasn't a connection," Cabrera explains. "You're not going to change your broadcast date because you want [a series] to get into a festival," she adds. "That would never happen."
With the TV festival circuit growing fast, distributors may currently have the upper hand when it comes to dealing with festival organisers and placing shows in the most desirable slots at the highest-profile events. US distributors report that they are often solicited by festival organisers - most frequently for high-production-value drama or action-adventure series - and can afford to be choosy about what screens where. Twentieth Century Fox's Drebin says his company favours organisers with a real commitment to the medium. "We look at a festival and say, 'Is this really there to promote and support television as an art form? Are these people fans of TV, or is it just an opportunity to fill seats?'" he says. "If it's the former, then we get behind it."
As the TV festival concept evolves, some US industry movers are pushing for more consolidation of the events' business and glamour aspects, while others are looking for more-developed competitive structures.
"I'd like to see them give out a few more awards next year," says Coben, after his experience as jury president at Canneseries. "And it would be great if there was a way you could judge on more than one episode. My show [Safe] is eight episodes long and it's hard to judge it on one or two."
Some US players, meanwhile, are hoping that the festival boom does not overcrowd an international TV business calendar already busy with markets like MIP-TV, Mipcom, LA Screenings and the two NATPEs (one in Miami, the other in Budapest).
"There's always room for healthy competition," suggests AMC's Cabrera, "and there is room for growth. It just needs to be timed appropriately. Do we really need a Canneseries and a Séries Mania in the same country two weeks apart? From a business standpoint, the market is a little bit flooded."
TV Festival Calendar
Selected upcoming TV festivals and screening sections
Conecta Fiction Fest - June 21-22, Santiago de Compostela, Spain
Toronto International Film Festival - Primetime, September 6-16, Toronto, Canada
Tribeca TV Festival - September 20-23, New York, US
Zurich Film Festival - ZFF Series, September 27-October 7, Zurich, Switzerland
Seriencamp - November 9-11, Munich, Germany
Berlin International Film Festival - Berlinale Series, February 7-17, 2019, Berlin, Germany
Canneseries - April 3-10, 2019, Cannes, France