Spanish writer and director Daniel Monzón, whose credits include Cell 211 and Yucatan, reveals who he trusts to recommend films and TV series to him.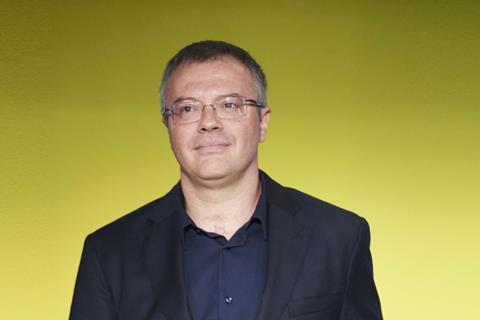 There are certain people I trust when it comes to recommendations, like my co-writer Jorge Guerricaechevarria. We have very similar tastes. Sometimes we might not agree 100% on a film but our discussions are always guaranteed to be interesting. One film that has fascinated us both recently is Bong Joon Ho's Parasite. What a great film. I love the way he plays with the screenplay and with the expectations of the audience. But for recommendations, even if it's not people I know closely like Jorge, I'm always ready to listen to what interesting people I meet have to say. If I like what I hear, I go for it.
When it comes to TV series I tend to check blogs or websites like Espinof, by very young and avid critics, that I find refreshing. But there's so much on offer, so many series and so many platforms, that I select very carefully what I'm going to invest my time in watching. I look for the recommendations of the people I trust most or filmmakers that are also good friends of mine like Alex de la Iglesia and the casting directors I work with: Yolanda Serrano and Eva Leira. If the word of mouth is persistent, then I will also take it as a good sign. This happened with Chernobyl, a great series.
I like Spanish critics including Sergi Sanchez (Fotogramas, La Razon) and Jordi Costa (El Pais) and I also love reading Sight & Sound, which I have a subscription to. Growing up, I used to read French film magazines like Cahiers du Cinéma. My father was a big cinephile.
The fact I used to work as a critic earlier in my career in print, TV and radio maybe makes me more demanding when it comes to reading reviews. The critic who weaves their writing around his or her ego or personal tastes, without being able to justify it in an articulate manner beyond "because I say so", is of no interest to me. A good critic is one who is able to argue a point beyond his or her gut feeling, to give an informed opinion of someone who is knowledgeable about cinema and culture and is able to widen your understanding of a film.
Interview by Elisabet Cabeza