The head of film at Teddy Schwarzman's US production outfit Black Bear Pictures reveals which reviews she reads for work and who she listens to for film and TV recommendations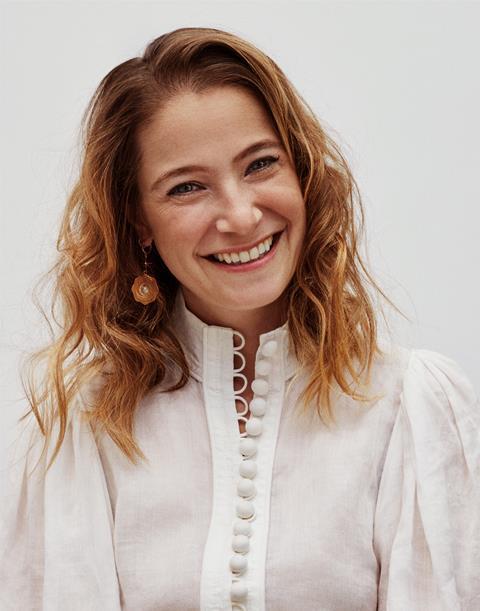 I try not to read reviews for movies I care about before I see them. I keep tabs on Rotten Tomatoes' scores and how a movie is being received, but generally I wait to read detailed reviews until after I've watched something. I always like to see what AO Scott [The New York Times] has to say and it's been very nice to see Jeannette Catsoulis [NPR, The New York Times] more frequently. I read Stephanie Zacharek at Time and Finn Halligan at Screen too. I don't always agree but I appreciate their perspectives.
I try to listen to The Daily regularly, but with a busy job and a household with a two- and five-year-old in lockdown, I catch podcasts when I can. Books, however, I'm reading constantly. Richard Powers' Bewilderment tops my recent list. The latest novel by the Pulitzer Prize winner rocked me so completely. We optioned it at Black Bear to adapt with Brad Pitt's Plan B. I enjoyed Kristin Hannah's book The Four Winds and I love the short stories of Matthew Baker, Charles Yu and Thomas Pierce.
Instagram is an escape for me and a way to stay in touch with family and friends, especially during this strange year. I also enjoy following Nithya Raman (my Los Angeles city council member), the Larchmont Buzz (for neighbourhood news), Architectural Digest and the Amanpulo, where I went on my honeymoon.
It's been a weird year for movies, but I loved Lee Isaac Chung's Minari and I thought Nomadland was terrific. At this year's Sundance, I enjoyed some of the quieter foreign films such as One For The Road and Son Of Monarchs. For TV, enough has probably been said about The Queen's Gambit, The Great and The Crown but I'm a sucker for a good period piece that speaks to modern themes. My guilty pleasure is Restored on the DIY Network.
Growing up, I was a typical teen girl of the '90s. I loved Pretty Woman, Dirty Dancing, The Cutting Edge, Baz Luhrmann's Romeo + Juliet and the Colin Firth BBC miniseries version of Pride And Prejudice. But I grew up in New York and was also into theatre and read a ton of Chekhov, Shakespeare, Tennessee Williams, Kenneth Lonergan and saw a lot of off- and off-off-Broadway plays. When I got to NYU's Tisch School of the Arts, I discovered the contemporary cinema greats. Smash together '90s bubblegum and angst with theatre and film history, and that's where my taste lies — commercial and accessible with elevated technique and execution.