The Los Angeles filmmaker Nina Menkes, a recipient of the lifetime achievement award at Mar del Plata film festival, reveals who she trusts with film recommendations.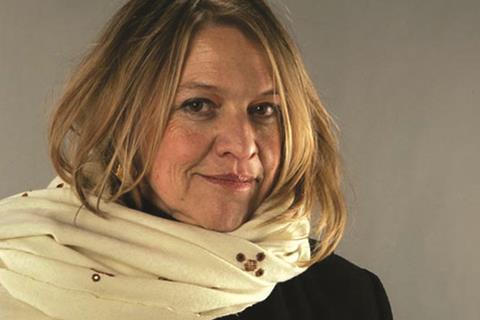 Since my job is teaching film at California Institute of the Arts, that's the only thing we talk about. I trust my colleagues for recommendations — they are usually right. Bérénice Reynaud, James Benning, Pia Borg, Lee Anne Schmitt as well as UCLA Film & Television programmer KJ Relth and Academy Film Archive preservationist Mark Toscano, to name a few. I also listen to my students for film tips as they are sometimes more up to date than us at the faculty. Programmers Malin Kan, Lane Kneedler at the AFI and producer/curator Claire Aguilar always have hot tips.
In Los Angeles, the Acropolis Cinema brings interesting work that would not be otherwise distributed. I also like to check Light Industry as well as what Dennis Lim is showing at the Lincoln Center in New York — we tend to share a common perspective when it comes to cinematic language and political issues.
Recent recommendations include For Sama, The Great Hack, Agnes Varda's Happiness (an older film but somehow I missed it), Portrait Of A Lady On Fire, Diamantino and Synonyms. Publications I rate for film tips include Film Comment, 4Columns, Film Inquiry, The New York Times, Los Angeles Times, Slate, The New Yorker, LA Weekly, Filmmaker Magazine, Artforum and Cinemascope, to name a few. I sometimes find film tips on Twitter but my feed is mainly about resistance to the Trump administration. I travel widely with my cinematic talk Sex & Power: The Visual Language of Oppression, and sometimes audience members give me tips on new films that are shot without this type of gender bias.
I am in production on a feature documentary Brainwashed, about how the visual language of cinema is profoundly gendered. Our team is always on the lookout for work that is connected in some way. We also have a message thread where we alert each other to relevant media, as well as articles about sexual abuse and sexual discrimination.
Interview by Liza Foreman
WO