Lebanese film-maker Noura Kevorkian has wrapped shooting on her feature-length documentary Batata capturing the lives of Syrian migrant potato pickers turned refugees in Lebanon's Bekaa Valley.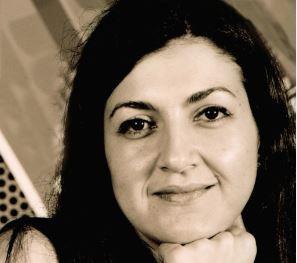 The project scooped one of the Dubai Film Connection's top $25,000 prizes when it was presented at the co-financing event in 2012.
Kevorkian will be at DIFF this year for the MENA premiere of her experimental work 23 Kilometres about an elderly Lebanese man suffering from Parkinson's disease.
Kevorkian said her original intention for Batata, which means potato in Arabic, was to explore the tense yet close-knit relationship between Lebanese and Syrian citizens living along the border through the lives of Syrian migrant workers who had travelled to Lebanon for the potato harvest for nearly 30 years and their Lebanese Christian employer.
The outbreak of the Syrian Civil War, however, changed the course of the film. "When the Arab Spring began the film started to change. It has become about Syrian migrant workers who over the last four years have become Syrian refugees," said Kevorkian.
It's a cinéma vérité work about their lives and experiences. I have lived with my characters – on and off – for more than four years, sleeping in their tents, getting to know them. Babies have been born, people have died while the war continues in the backdrop."
Toronto-based Paul Scherzer of Six Island Productions is producing the film. Duraid Munajam, a Toronto-based filmmaker who worked on The Hurt Locker and Zero Dark Thirty, is attached as cinematographer. In addition to the DFC award, the film also won a completion grant from the Doha Film Institute.